Lori Harvey struck bold look in string Bikinis
Lori Harvey struck bold look in string Bikinis
Published on January 03, 2023 18:31 PM by Anthony Christian
On Monday, Lori Harvey bravely wore two print bikinis while on vacation in Rio.
Lori Harvey vacation in Rio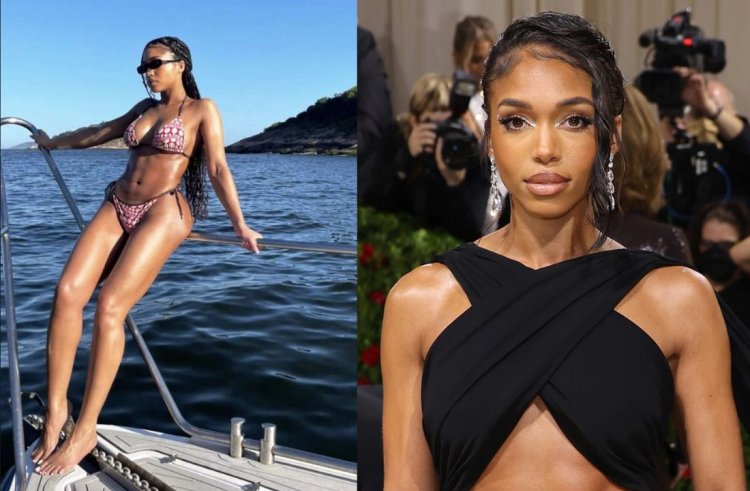 (Image Credits: People, E Online)
The 25-year-old founder of SKN by LH, who was on vacation in Rio de Janeiro on Monday, looked adventurous in two bathing suits.
Harvey appeared to be wearing a red string bikini top with different-sized polka dots in a mirror photo she shared on her Instagram Story. The piece appeared to preview the upcoming Louis Vuitton and Yayoi Kusama collaboration. She completed the playful ensemble with a Louis Vuitton belt, little sunglasses, and baggy jeans.
Later, she tweeted a photo of herself posing on the edge of a boat before revealing the entire two-piece.
Harvey's second outfit
Harvey then changed into a different outfit and posted a picture sunbathing on a yacht while donning a striped string bikini. She displayed her toned body and great abs in both bikinis.
Harvey talked openly about her exercise routine and weight loss struggle in May. The model sparked curiosity about her fitness after attributing her toned appearance at the Met Gala to Pilates.
Struggle in shedding 15 pounds
She provided more information about her weight loss quest and fitness regimen in a TikTok posted at the time by Harvey. She spoke about how she left Pilates class and heard others signing up for the class and that she is happy about it.
She explained how she increased 15 pounds after she and Mike got together, and it was horrible as her clothes didn't fit her, and then she felt nothing good about it. She continued doing Pilates for a year, and she was consistently doing it last year, worked out five or six times a week, and kept doing it for a year to lose weight.
Harvey is now focusing on her career after her split with Michael B. Jordan.
Also Read: Jeremiah Green, Modest Mouse Drummer, died at the age of 45