It's Confirmed! Lindsay Arnold Embraces Motherhood And Bids Farewell To Dancing With The Stars
It's Confirmed! Lindsay Arnold Embraces Motherhood And Bids Farewell To Dancing With The Stars
Updated on August 30, 2023 15:16 PM by Ava Sara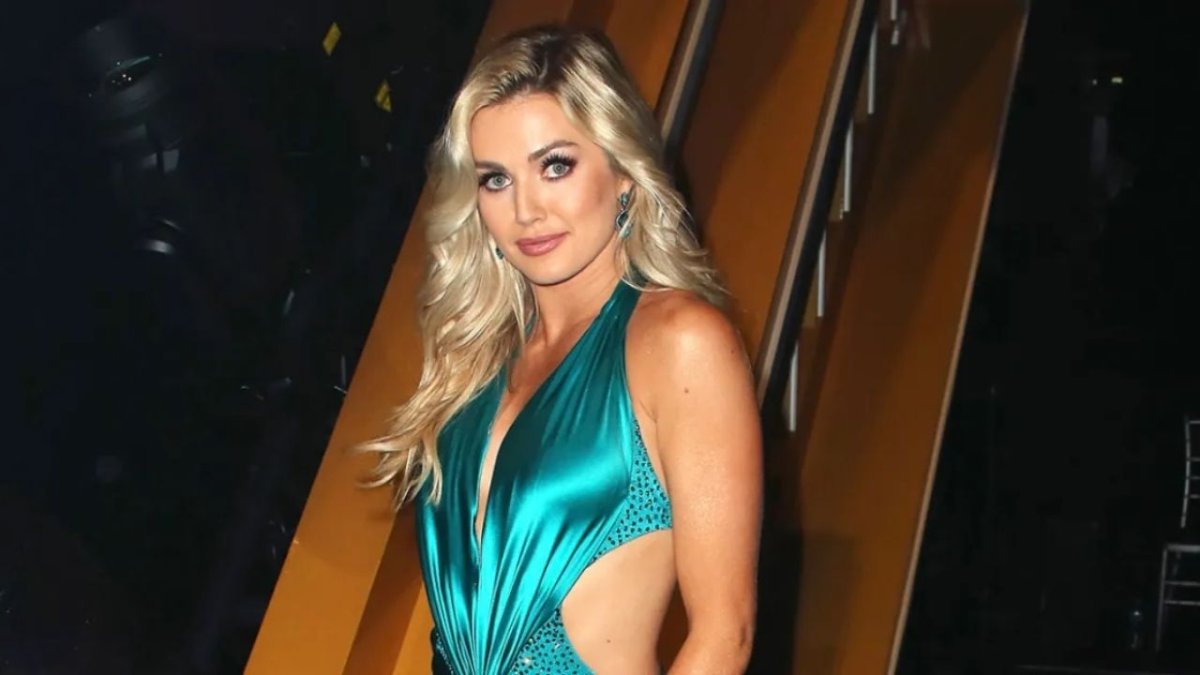 ( It's Confirmed! Lindsay Arnold Embraces Motherhood And Bids Farewell To Dancing With The Stars:creadits/Us Weekly)
Lindsay Arnold will not return for season 32 of Dancing with the Stars ballroom, after stepping away from last season, season 31, trying to conceive her baby.
Lindsay Arnold is absent from season 32
Dancing with the Stars is a popular reality TV dance competition show where some professional dancers are teamed up in a group under the supervision of a celebrity and compete with other teams to eventually win the competition. Every week, the judges give a score to the contestant's performance, and through an online polling system by the voters, the one with the lowest score gets eliminated. The winner gets to take home a Mirrorball trophy.
The alum of So You Think You Can Dance, Lindsay, took to TikTok to confirm that she won't be returning to the season because returning would not work for her and her family. Lindsay married Sam Cusick and resides in Utah with her two daughters, the youngest one just 3 months old, being born in May 2023. The show takes place in California
Lindsay's clear choice of choosing family
( It's Confirmed! Lindsay Arnold Embraces Motherhood And Bids Farewell To Dancing With The Stars:creadits/Reality TV World)
Lindsay was clear about her reasons in the video on the social media app and told her fans that it might not be possible for her to pack everything and leave with her young daughters for weeks, and called it a huge sacrifice. She wants to prioritize her family over everything and she likes the family lifestyle due to which she will not return for the season.
Lindsay's two-and-a-half-year-old, Sage three and a half month old June needs their mother's attention and Lindsay is not ready to separate the family, especially the daughters from their father, during the process. Lindsay has been an active member and pro dancer for the show for 14 long years and has now called it quits.
Lindsay mentioned that this is her 'season to be a mom', and therefore, she wants to watch her daughters grow up. It is yet to be revealed if her decision pertains to the coming years and seasons or not. However, she said that she will have some fun connections with the current season
Fans React
Fans had mixed reviews, with some being disappointed by her decision while others were happy for her to be prioritizing her family and choosing her happiness, wherever it is. Fans were also quick to pass on some theories in the comments section, with most fans consenting to the theory that Lindsay's sister, Rylee Arnold might be joining the teams as a contestant.
Whether or not Lindsay makes a return in the future seasons remains a mystery only Lindsay can solve. However, what is established is that there won't be Lindsay Arnold in Dancing with the Stars

Also Read: A Closer Look At Rachel Griffin Accurso's Net Worth: What Lies Behind The Spotlight?

Also Read: The Obamas Were Spotted On A Rare Date Night At The U.S. Open


Also Read: What Is The Reason Behind The Cancellation Of The Idol Starring Lily-rose Depp And Weeknd?