Leonardo DiCaprio and the 21-year-old model Josie Redmond spiked dating rumours when spotted together
Leonardo DiCaprio and the 21-year-old model Josie Redmond spiked dating rumours when spotted together
Updated on February 25, 2023 12:58 PM by Andrew Koschiev
The Revenant actor was always believed in by girls half of his age. Recently, the actor was found leaving the hotspot Chiltern Firehouse early on Wednesday.
In the pictures shot by the paparazzi, you can see how DiCaprio tried to avoid the cameras by dawning a black cap and grey mask avatar.
Spotted by Cameras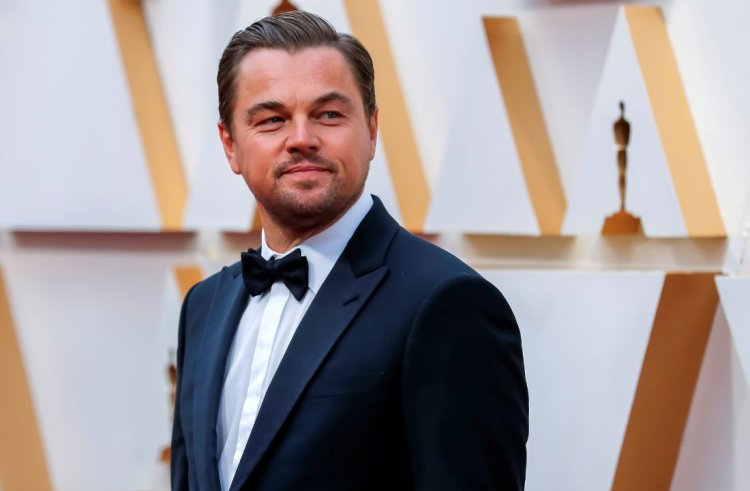 (Image Credits:infobae)
The cameras still got hold of the actor wearing a black sweater and dark blue jeans. The person who was dating DiCaprio was Josie Redmond, a 21-year-old model. Josie opted for a casual look with a completely black outfit. She wore leather jeggings, and a sheer top, completing the look with a long coat, curly hair, and black boots.
The venue they were spotted
Both Leo and Josie were spotted exiting the event on Wednesday evening. They wanted to avoid all the drama and were attempting to leave earlier. But the cameras still caught them off-guard.
About the actor
There is a rumour that Leo always liked dating models below 25. And if we look at his dating history, he was dating girls very younger. Leo is always found having smaller flings with his girlfriends.
One of his closest connections said, "Though the actor finds pleasure in dating younger women, he is desperately trying to find a more mature person in his life."
The town is buzzing with all this news, and Leo is unhappy about how people react to his love life. With everyone poking fun at how Leo loves to date younger kids, the actor is unhappy, given his history of dating celebs below 25 years. In an attempt to fix that persona, the actor is open to dating women above 25 who are mature for him.
Upcoming projects
Leonardo DiCaprio is currently working on a project of Martin Scorsese's Killers of the Flower Moon. The story revolves around the brutal murder mystery behind white settlers' attempts at the dispossession of an Osage family's Oklahoma hands. Edgar Hoover, the FBI officer, deepens the plot of the story. The film is based on David Grann's novel. The movie is set to release by May 2023 tentatively. Currently, the team is working on trimming down the screening time of the movie, and the movie is set to debut at the Cannes Film Festival.
Also Read: Leonardo Dicaprio And Victoria Lamas Get Cozy On A Yacht