Is Mumbaikars Ready for Post Malone To Make His Debut In India For His Concert?
Is Mumbaikars Ready for Post Malone To Make His Debut In India For His Concert?
Published on December 10, 2022 03:21 AM by Ella Bina
India's foreign concert season this winter has just heated up. Post Malone, an American rapper, singer, songwriter, and record producer renowned for his diverse vocal range, will debut on December 10 in Mumbai, India. Malone will be playing in India for the first time and showcasing his best work for 2022.
Hip-hop, pop, R&B, and rap were among the genres and subgenres that Malone was praised for fusing. The well-known rapper, behind numerous singles including Sunflower, Congratulations, and Circles, has traveled the globe, is at the height of his powers, and has a sizable following among young people. He has 23 million Instagram followers as of right now.
Super Hit Songs of The Post Malone that you shouldn't miss
Here are some of his superhit songs that you must be familiar with if you are anticipating seeing him live this weekend.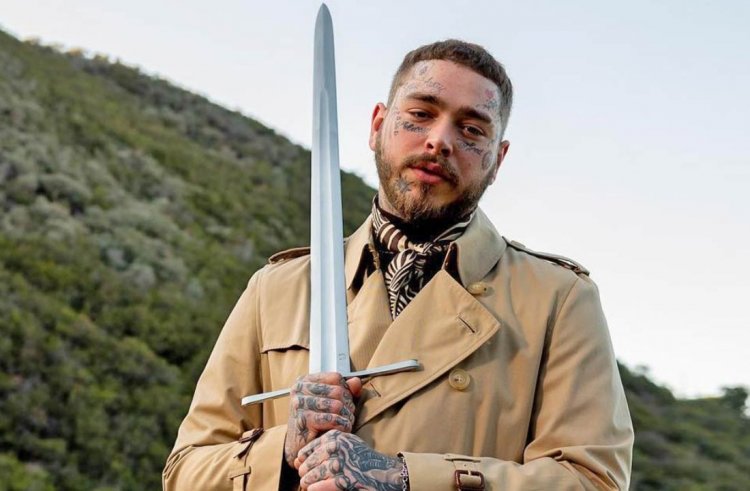 (Image Credits: KoiMoi)
Everyone has a free rental space for this music in their head. In 2022, Rockstar, a 2017 release, has amassed one billion YouTube views, making it one of the year's biggest hits. Additionally, the song has been piling up accolades since 2017 and became just the second song to cross two billion Spotify streams in 2020. With over 25 million streams, it has surpassed Apple Music's single-week streaming record.
Congratulations
One of Post Malone's most well-known songs is "Congratulations." Following his breakthrough with "White Iverson" in 2015, this song helped him break out in 2016 and continues to be a mainstay on graduation playlists worldwide. Posty and Quavo wanted to create a classic, and they succeeded in doing so!
'Sunflower' With Swae Lee –
If you're anything like us, you can't help but include "Sunflower" on all of your playlists. This tune from the Spider-Man: Homecoming album has a summery feel. Recently, "Sunflower" was certified 17 times Platinum, making it the most-certified single in RIAA history.
Wow
The song honours Post Malone's accomplishments while boasting about his enormous wealth in front of those who questioned his capacity to succeed. This popular song, released in 2019, lasted 44 weeks at No. 2 on the charts.
Circles
Another 2019 hit that has received a lot of radio airplay is "Circles." The song is about a person discovering their relationship is mired in a cycle of breaking up and reconciling. The song, released in 2019, received more than 500 million YouTube views.
Post Malone and Doja Cat express their affection for one another in this upbeat hip-hop song. Both of them have the same taste in better things, and they love each other's company. Among Posty's brighter songs is "I Like You." And this one is one to be on the lookout for!
Better Now
In contrast to his earlier works, this song from his second album, Beerbongs & Bentleys, is about partying, ladies, money, and Saint Laurent clothing. Still, it also candidly discusses the drawbacks of success. This demonstrates that Post possesses the ingredients for the ideal chart-topper: a wild lifestyle, incredibly memorable melodies, and the capacity to blend emotive acoustic ballads with furious features. Post Malone is a rockstar and hip-hop artist, as the song claims.
Also Read: Jasmine Pineda Won Fans Over Instagram Content In 2022
The Weeknd and Post Malone joined forces for the song "One Right Now," marking their first time working together on a song. On the Nov. 20 Hot 100 singles list, the song made its debut and peaked at No. 6. Total weeks on the chart were thirteen.
"Psycho" ft. Ty Dolla $ign, released in 2018, is one of Posty's most popular tracks on Billboard. This song, which has received over 900 million views on YouTube, will undoubtedly provide you the best performing experience.
The second single from Post's third studio album is titled "Goodbyes." Young Thug sings on the song, the first time any of the two artists has been featured on a recording. The music will bring your emotions back to you and revive long-forgotten memories of your prior love.