Inferior To ARMY's Slam Platform, Jimin Makes Highest Hanteo Chart Debut
Inferior To ARMY's Slam Platform, Jimin Makes Highest Hanteo Chart Debut
Updated on March 28, 2023 18:53 PM by Andrew Koschiev
On the day of his solo debut, BTS member Jimin officially made history. He released his first solo album, Face, on March 24. In addition to establishing Jimin's solo career, the album is one of the most awaited music releases of the month. Listeners have responded greatly to the album's title track, 'Like Crazy.' Just 24 hours after the song was released, it gathered more than 11 million views. Jimin's superhit pre-release track 'Set Me Free Pt. 2' is included in the album, a compilation of six tracks. Streaming counts for the song currently stand at 29 million, despite being released just last week.
Sales of Jimin's albums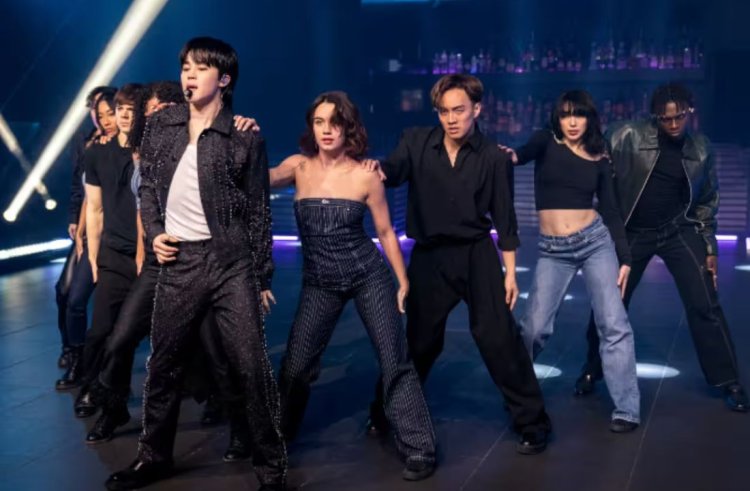 (Image Credits: Bollywood Life)
On March 24, Hanteo Charts revealed that Jimin had sold 1,021,532 copies alone in addition to his previous achievements. Hanteo's first solo artist to ever sell a million copies of his album on the release date. Based on his first-day sales compared with K-pop groups such as BTS, TXT, SEVENTEEN, and Stray Kids, Jimin would be at a solid 5 following them. BTS member Jimin certainly deserves congratulations.
Interest in talk show
As BTS members focus on their separate solo activities, Jin is currently taking care of his military commitments while J-Hope is preparing to enlist. The rapper of BTS SUGA is currently focusing on his talk show 'Suchwita' and is about to embark on his highly-anticipated world tour. A collaboration between RM and Se So Neon's So!YoON has just been released, titled 'Smoke Sprite'! Live broadcasts have been an active way for BTS' Jungkook to interact with fans this year.
Jimin's solo album release
Jimin's trajectory has been similar this year, and he has been busy making history. His debut solo song was 'Vibe,' a collaboration with BIG BANG's Taeyang. On January 13, he landed on Billboard's Hot 100 for the first time. Then Jimin ended January by becoming the face of Dior, a luxury fashion house owned by a multinational company. Shortly after that, Jimin became Tiffany & Co's ambassador. On March 24, 2023, he released his debut solo album.
Also Read:
Jimin Of BTS Made Out With A Fan During A Video Shoot
BTS: Bangtan Boys Reunite; Army Tears Up After Min Yoongi, Aka Suga, Shares Photo
BTS Wins 2023 Nickelodeon Kids' Choice Awards, Breaking Guinness Record