Discovering Morgan Wade: 5 Lesser-Known Facts About the Artist
Discovering Morgan Wade: 5 Lesser-Known Facts About the Artist
Updated on August 16, 2023 10:39 AM by Anthony Christian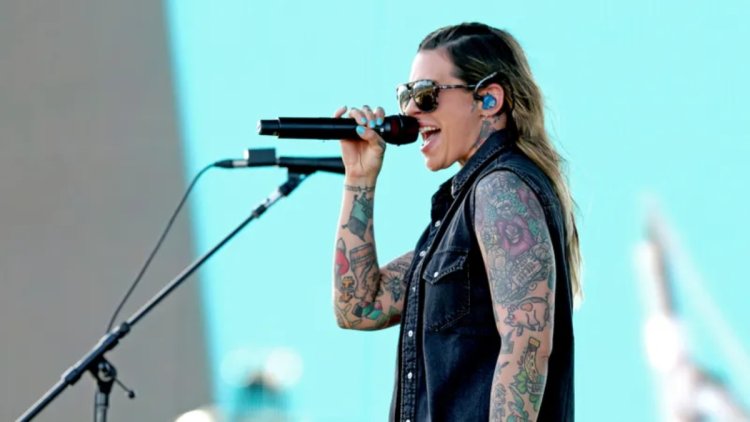 (Discovering Morgan Wade: 5 Lesser-Known Facts About the Artist:/audacy)
(/Audacy)
Morgan Wade famous for her international songs and friendly attitude is a mystery many are hoping to unbox.
The singer turned star started her singing career in 2018 as she and her band, Morgan Wade and the Stepbrothers, released their debut album called Puppets With My Heart. It took almost a year for her to release a solo song which she titled "The Night" and in 2021 she released her first full length album Reckless.
When asked about her feelings towards the album release, Morgan in an interview with Wonderland magazine stated " I was extremely nervous to release, You only get one debut, and I had worked really hard on the record. I knew it was a very vulnerable record as well so there was added pressure when I thought about that."
Not so surprisingly, Reckless album had a big success and boosted Morgan music career to another level. Following this success, Morgan released a deluxe edition of the album in January 2022. In April of that year, she made her Grand Ole Opry debut in Nashville. Throughout her rise in the music industry, Wade has worked with artists such as Kip Moore, Julia Michaels and Diplo, in addition to garnering several celebrity fans.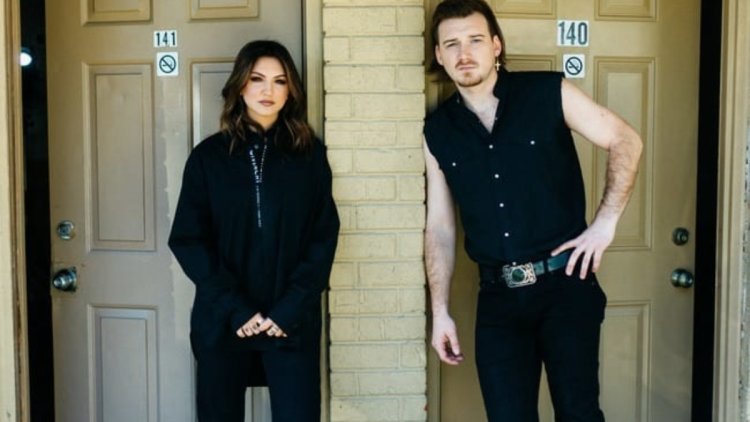 (Discovering Morgan Wade: 5 Lesser-Known Facts About the Artist:/countrynow)
(/Country Now)
These are some general information about Morgan Wade. Continue reading to find out more intriguing facts about the artists.
Where Is Morgan Wade From?
Morgan Wade grew up in a beautiful mountain side in Floyd, Virginia. According to the county's website, Floyd is a quiet town covered with beautiful scenery of mountains, valleys, ridges and lovely streams where locals go for picnics and weekend getaways. One of the biggest highlights of Floyd is its Buffalo Mountain which stands at 3,971 feet tall.
Who Has Morgan Wade Previously Dated?
Morgan being the epitome of privacy has managed to keep her relationship from the spotlight. However, there were speculations that the singer was in a romantic relationship with her former bandmate Joe Link.
Is Morgan Wade's Dating Kyle Richards?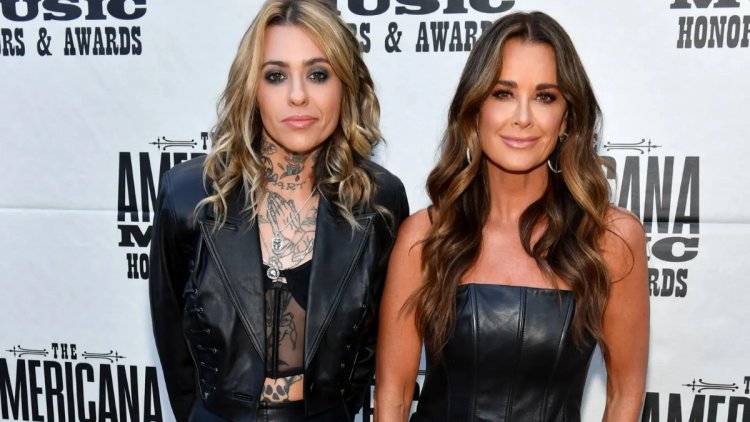 (Is Morgan Wade's Dating Kyle Richards:/Hello! magazine)
Although speculations that Morgan and Richards are more than friends, there have been no solid fact to back up that claim except the matching Tatoo Richards and Morgan share.
The story of their friendship became public news via Instagram in February 2022, after the two often shared photos of their hangouts online. "Much needed trip. Now back to work," Wade captioned pics from her and Richards' January 2023 trip to Italy. Richards also joined Wade and her family for a day trip to Universal Studios Hollywood one month later.
Just shortly after the news of Richards separation from Umansky broke in July 2023, rumors again began to circulate that she and Morgan were planning to take their relationship beyond friendship and that was the reason for Richards split. But this rumor was quickly shut down by the "Wilder Days" singer who officially expressed her dislike for the rumor and reaffirmed that they were just friends.
Does Morgan Wade Have any Underlying Disease?
The singer recently revealed that she suffered from Tourette's syndrome. She revealed this in a post on Instagram where she wrote "Keeping this short and sweet — if you see me shaking my head a lot I have Tourette's. Some folks genuinely ask — others like to troll me, is what it is," she wrote. "I make weird faces and noises sometimes and my head shakes. So just think before you judge."
In addition in May 2023 she also revealed that she planned to undergo a double mastectomy after discovering she had the BCRA gene — which indicates an increased risk for breast cancer. "I'm going really hard [with my music] up until November so then November and December I have off to rest," she told Page Six at the time.
What Are Morgan Wade's Hobbies?
As a singer her known hobbies are obviously song writing and singing. However, when Morgan is not performing, she hits the gym and enjoys taking care of her body. In a recent post via Instagram she posted a lovely fitness picture of herself and cautioned it "Taking care of myself," showing off her impressive muscles.
Alsoread:An unplanned sight of Micheal going live in concert of Foo Fighters
Alsoread:What's new on Netflix this week?