Corin Jamie-Lee Clark and Jesse Metcalfe part ways 
Corin Jamie-Lee Clark and Jesse Metcalfe part ways 
Published on December 17, 2022 00:18 AM by Andrew Koschiev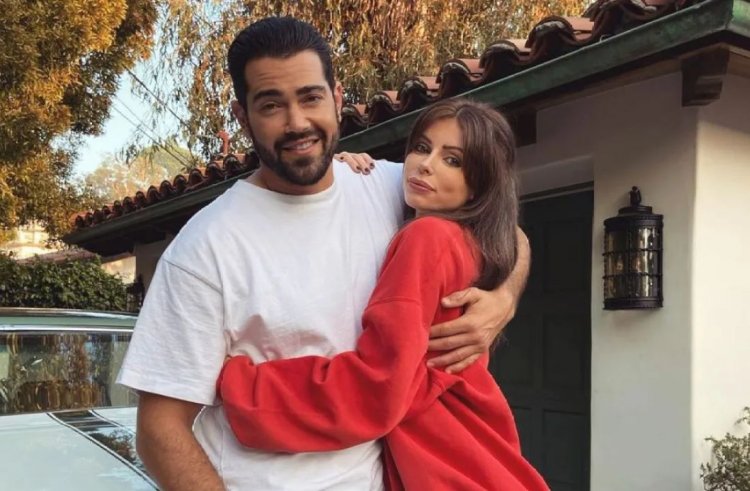 (Image Credits: US Weekly)
Jesse Metcalfe and Corin Jamie-Lee Clark grew apart.
A source close to Metcalfe claims that the 44-year-old Desperate Housewives star and the 29-year-old Clark just split up.
The insider claims that Metcalfe ended things when he realized their relationship wouldn't last.
On Instagram, the model and the actor both stopped following one another, and Metcalfe's page does not show Clark. But he may still be seen in the images she shares on social media.
In December 2020, the celebrity shared a heartfelt birthday message for the model, making Metcalfe and Clark's relationship public on Instagram.
In a now-deleted picture, the two can be seen holding hands while Clark raises a leg behind her.
Happy Birthday, sweetheart! was added, along with several heart emojis.
She wrote in the comments section, "You're the best present."
By Christmas 2021, a photo of Clark and Metcalfe wearing the same burgundy "Wellness" attire was posted on Instagram, with their dog Bowie standing in the foreground.
She additionally shared a picture of herself and Metcalfe taken from behind on December 9 of last year in honour of Metcalfe's birthday. Their arms were around one another as they walked side by side down a sidewalk.
"Happy birthday my darling, @realjessemetcalfe this is home to me," she wrote as the description for the photo.
The initial love rumours about Metcalfe and Clark surfaced in August 2020, despite a source telling news outlets that they were merely "friends" at the time.
Almost a year before starting a relationship with Clark, Metcalfe called off his engagement to Cara Santana, with whom he had been dating for more than ten years.
The former pair, who had been engaged since 2016, sparked rumours of a reconciliation in April 2020 when they were spotted together in Los Angeles. Metcalfe and Santana, 38, lived together throughout the COVID-19 outbreak, but a source informed news outlets at the time that they had no aspirations to reconcile.
In August 2020, a source verified to news outlets that the actress and fashion blogger was dating Shannon Leto, Jared Leto's older brother and the drummer for the rock band Thirty Seconds to Mars.
Also Read: Kerry Katona bemoans her 'bedbound' condition and laments, 'she wants to get better'