Christmas Queen' in town: Kylie Jenner and mother Kris wore matching SKIMS Pajamas
Christmas Queen' in town: Kylie Jenner and mother Kris wore matching SKIMS Pajamas
Updated on December 28, 2022 15:23 PM by Emily Hazel
On Monday, the creator of Kylie Cosmetics shared her admiration for the family's matriarch while giving fans a peek inside the family's Christmas celebrations.
Both Kylie and her mother Kris can be seen wearing forest green plaid pajamas from Kim Kardashian's loungewear and shapewear line, SKIMS, in a recent Instagram post. Fresh-faced Kylie is pictured with her arm around Kris, grinning and placing her hand on her hip. They are positioned in front of a lit-up Christmas tree adorned with festive lights and scarlet tinsel.
Also Read: Khloe Kardashian And Kris Jenner Wear Harmonize Suits To Accept Their 2022 People's Choice Award
Kylie's Instagram post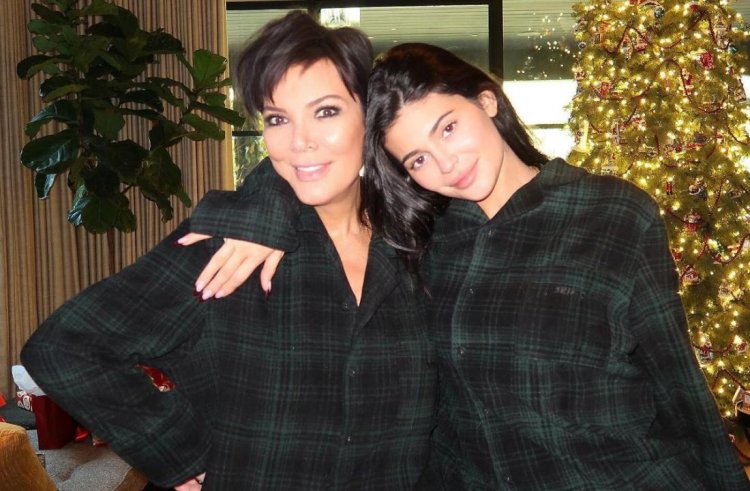 (Image Credits: Daily Mail.com)
Kylie posted the images on Instagram with the caption, love you, mom and Kris's other daughter took it to the comment section expressing their love for their mother. Kim called her mother a supermom.
Kris addressed her daughters as babies and thanked her daughters and grandchildren as they were the best gifts for her.
Christmas celebration at The Kardashian family
Matching festive attire was not only saved for Christmas morning as Kylie and her 4-year-old daughter Stormi shared a twinning-style experience on Christmas Eve during The Kardashian's Christmas celebration. The mother and daughter donned matching Mugler outfits at the family's yearly night-before-Christmas get-together.
Kylie selected a seductive champagne gown with a plunging neckline and an asymmetrical hem embellished with black sequined lace. The same color cloth and lace were used to create a miniature one-shoulder ball gown that Stormi wore.
Also Read: Travis Scott and Kylie Jenner were ridiculed for flying in different private aircraft to the same location
Sia's musical performance
Sia performed at the extravagant party at Kourtney Kardashian Barker's house, and there were opulent red Christmas trees all around; the Kardashian-Jenners' outfits stole the show.
Sister's Christmas outfit
Kim shone in a silver Versace gown, while Kourtney, the oldest sibling, chose a white ruched dress with a sheer skirt and a belly cutout. Khloé and Kendall Jenner wore red, strapless outfits, while Kris chose a beautiful, tiered red ensemble.