Keep My Sister's Name Out Your Mouth; Chloe Bailey Defends Her Sister Halle Amid Pregnancy Rumors
Keep My Sister's Name Out Your Mouth; Chloe Bailey Defends Her Sister Halle Amid Pregnancy Rumors
Updated on August 21, 2023 12:21 PM by Andrew Koschiev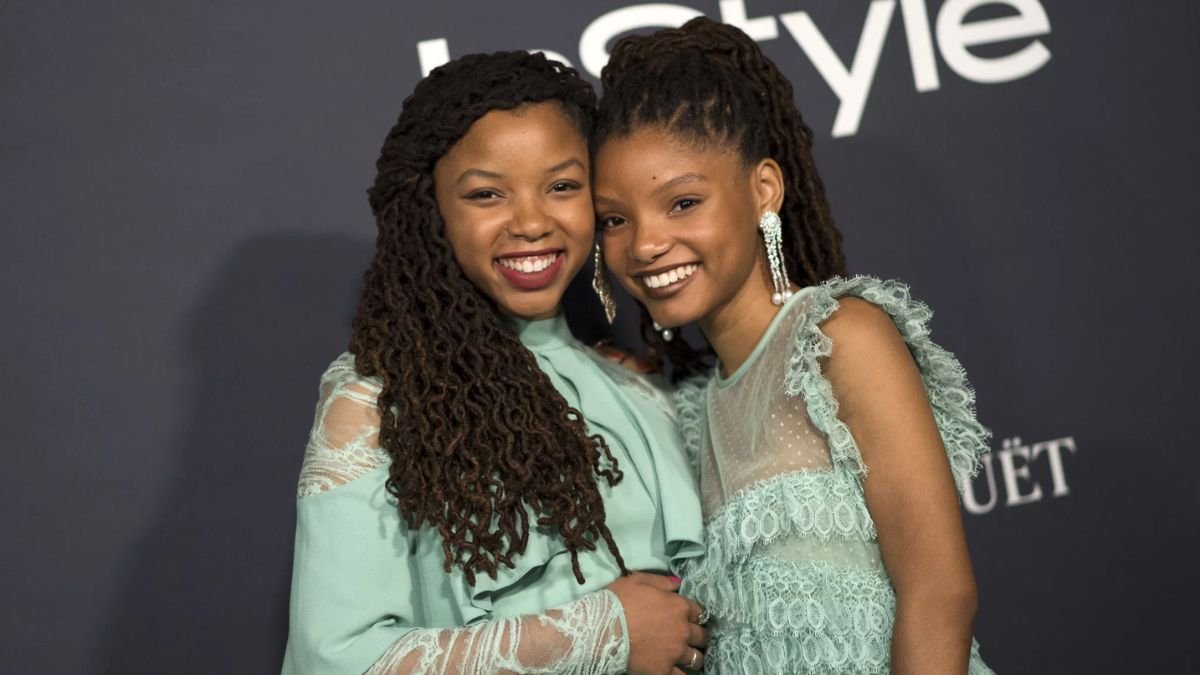 (Keep My Sister's Name Out Your Mouth; Chloe Bailey Defends Her Sister Halle Amid Pregnancy Rumors\Image Credits:POPSUGAR)
Chloe Bailey has once again defended her sister in the face of yet another gossip saga.
The 'Little Mermaid' Star Halle Bailey due to unverified reports have been rumored to be pregnant which has caused a lot of mixed reactions and backlash from fans on X formerly known as Twitter. Her sister the 'Have Mercy' Songstress is not having any of it as she tells social media users "To Keep Her Younger Sister's 'Name Out Your Mouth.'
Due to their outstanding beauty and fame, the Bailey sisters are no strangers to gossip, rumors, and allegations being thrown around them all the time. Unfortunately, this has become a kind of trend as social media users have taken it upon themselves to spread lies to gain a bit of fame from the controversy.
From their relationship histories to their careers, be it together or individually, the public has taken a vast interest in the two sisters. However, even through all the gossip and rumors Chloe and Hallie the R&B duo always stick up for each other amid these claims.
In recent events on X (Twitter), an unfounded rumor began to once again spread about Halle being pregnant for her current partner DDG and Chloe Bailey isn't having it, that her sister was caught up in these wild rumors.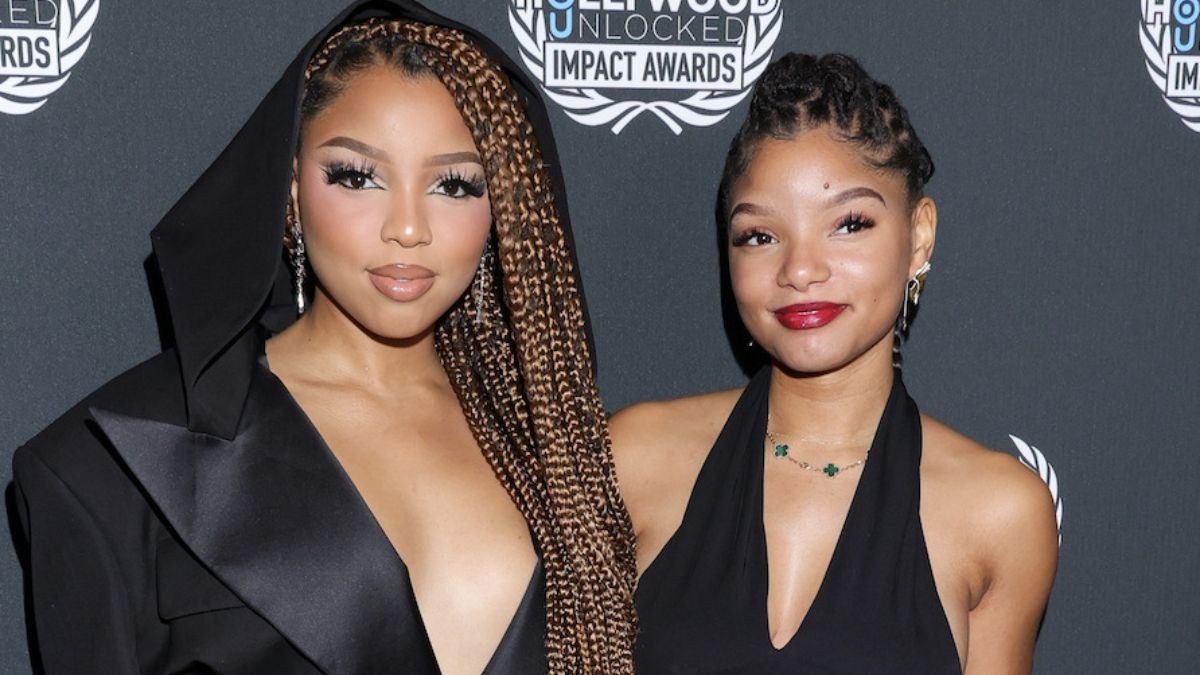 (Image Credits:HotNewHipHop)
As people began to ramble on social media sharing their two cents regardless of the hurt they might be inflicting, Chloe took an Instagram life video to display support and defend her sister.
During the Instagram Live session, Chloe first gave a brief talk about her outfit for that night's show before officially addressing the rumors regarding her younger sister. "Wonders if the nails will give anything away about what my outfit is tonight," she said while showing off her manicured nails to the camera.
Speaking to the haters she added "And y'all better keep my sister's name out your mouth. Thank you. Amen. Amen. Hallelujah. 'Bout to get me riled the hell up. Anyways..." While an unidentified lady in the background added, "We don't play about Halle," to which Chloe replied, "No." She continued, "Like, what the heck? Period."
Chloe didn't specifically state that the rumors were what got her angry, but her comments came after her sister Halle was rumored to be expecting her first child with her boyfriend DDG. The words started spreading online after Media Take Out cited "multiple entertainment insiders" who allegedly speculated about the singer/actress' supposed pregnancy.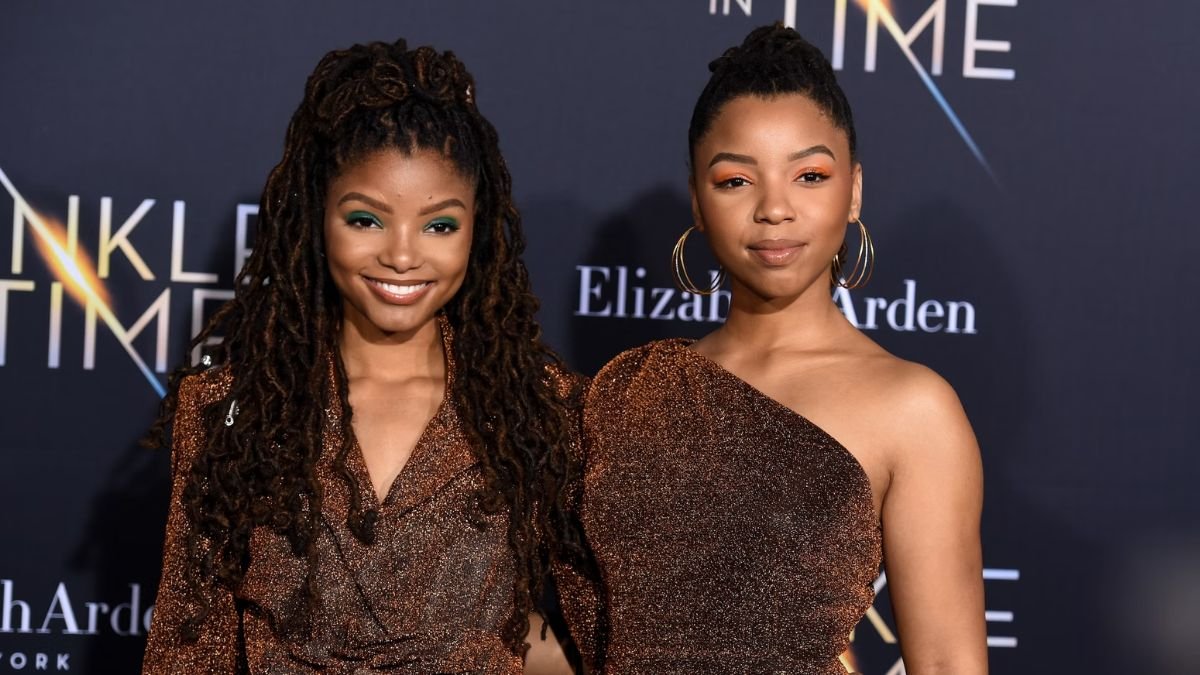 (Image Credits:NYLON)
The site claimed "three noted entertainment industry professionals" suspect that Halle is pregnant, "because of her most recent social media posts." The so-called insiders reportedly pointed out that "The Little Mermaid" star hasn't posted any photos of her stomach in more than a month.
According to them, the actress has been seen wearing only baggy clothes that cover the entirety of her stomach and a recent photo and video shared by the outlet appeared to show the 23-year-old with a sticking out belly.
Reacting to these rumors, one social media user wrote on X, formerly called Twitter, "They're saying Halle Bailey pregnant." Another shared a video of Halle wearing a loose outfit at a recent event and captioned it, "DDG might've secured the bag I fear."
However, it seems like there is a silver lining in all these rumors as Halle recently released her debut solo "Angel" and now being on the latest news trend has created a free promo and buzz for her music.
Also Read : Heidi Klum's daughter Leni follows in model mom's footsteps, vacationing on father's yacht

Also Read : Who is Heidi Klum's daughter? Here's everything to Know About Leni Klum

Also Read : Can You All Just Let Taylor Swift Attend a Wedding in Peace