Californian breaks the Guinness paying 3,000 visits to Disneyland
Californian breaks the Guinness paying 3,000 visits to Disneyland
Updated on February 28, 2023 11:00 AM by Andrew Koschiev
A local from America has found his way into Guinness World Records for visiting Disneyland 3000 times. Jeff Reitz from California has set this record for the next person to overcome it. Jeff is a Disney enthusiast, leading him to visit the palace multiple times. He has made the longest steady series of trips to Disneyland in Anaheim.
To be exact, for 2,995 days, Mr Reitz visited the "Dream Place on Earth."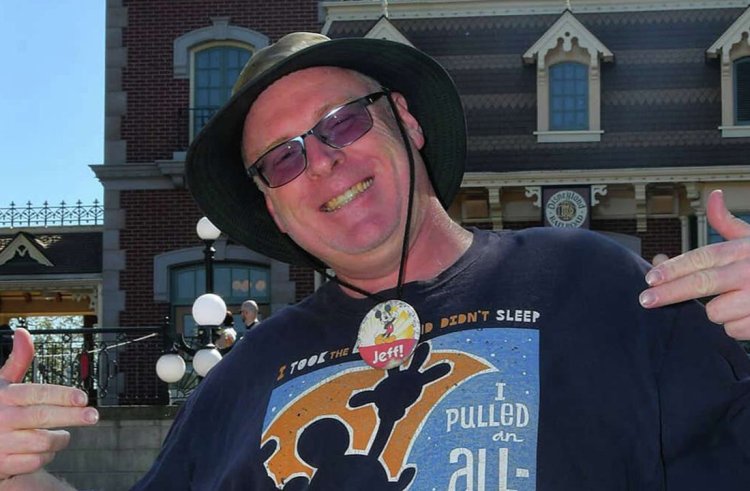 (Image Credits:Firstpost )
Notedly, the Guinness World Record became aware of this situation, and by March 13, 2020, Jeff had got an annual pass to Disneyland.
A local from Disneyland said to the news that "Mr.Jeff is one of our regulars ad he keeps visiting Disneyland since January 1, 2012. It was during a period of his unemployment that he found this very interesting and uplifting. It gave a sense of ease for him at that time and over a period of time it give him joy whenever he visited Disneyland," wrote Guinness World Records.
As for Jeff, he was amazed and overjoyed to learn about this news. He reverted with an Instagram post that ."The GWR contacted me last week regarding the entry, and I am posting the story today on the official site that my regular Disneyland travel has earned me a name in history." Further, he continues that his name is officially reflected in the records and will be named #Guinessworldrecords #RecordHolder for the maximum number of visits to Disneyland.
Jeff, a 50-year-old man from California, grabbed the attention of many in the year 2017 post 2000 continuous visits to Disneyland. According to the news sources, he began his journey in 2012 with his then girlfriend, mockingly thinking it might be fun and later on, it turned out to be a hobby for him.
The Visit to Disneyland
Jeff said that it all started mockingly in 2012 when on New year's eve, they decided that it would be fun to visit, and later on, it became addictive. When Jeff reached 183 of Disneyland, people got to know about this, and he was getting famous worldwide with people, media and TV stations coming from all around the world and asking for his interviews. That was when it hit him that he was becoming famous. People started stopping him for more pictures and autographs. He started getting anonymous gifts from people. And when he touched 366 days, he was certified Honorary Citizenship as per the GWR.
Disneyland invited Jeff over, and he was treated like a celebrity with a table full of big meals on a dinner date. And when he reached his 2000th visit in 2017, Disney presented Hm with a backpack as a memorandum.
And when he reached his 3000th day Guinness Book of Records got in touch with him and the rest of the story! You are aware of it!
Also Read: Jeff Dunham's Net Worth!