Britney Spears Finds It Difficult To Pick A Name For Her Horse
Britney Spears Finds It Difficult To Pick A Name For Her Horse
Updated on August 18, 2023 13:04 PM by Ella Bina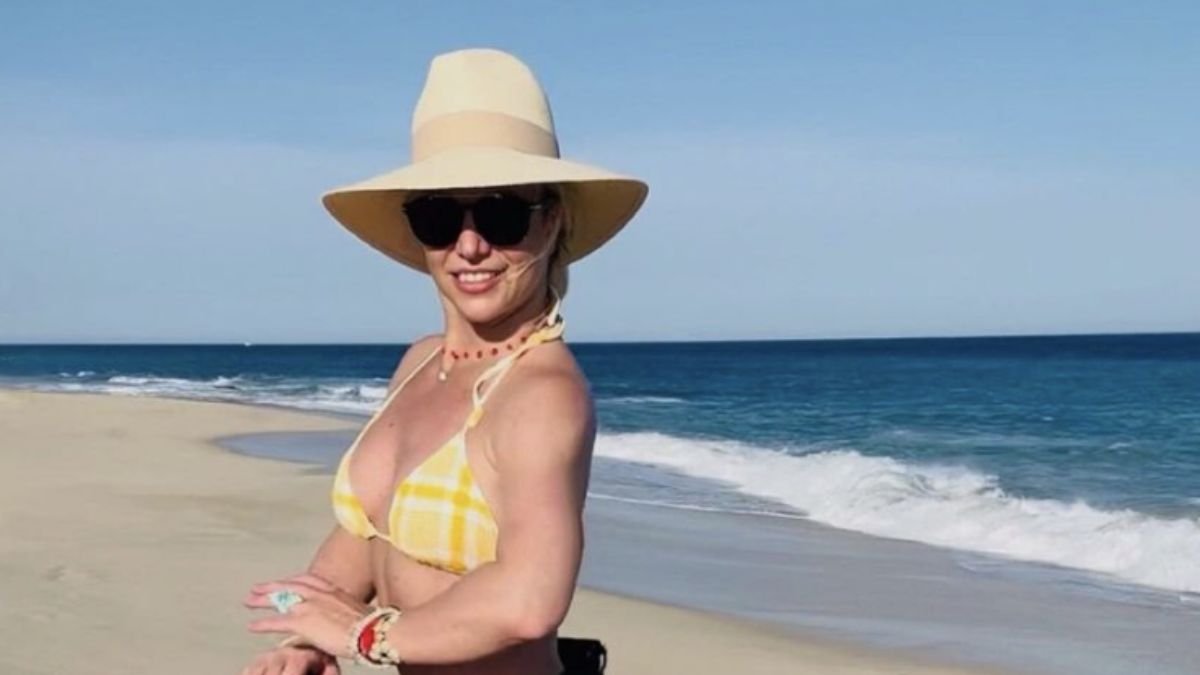 ( Britney Spears Finds It Difficult To Pick A Name For Her Horse /Image Credits: The Hollywood Reporter)
Britney Spear is an amazing American Singer She is also known as the princess of pop. In this article, we will discuss her recent post on Instagram where she mentioned clearly that she struggles to pick a name for her horse.
Right after the separation from her husband she further quoted that she got her real spot for what she is made for and what she deserves.
Further, when Britney posted a picture of her where she can not find a name for her horse then right after we see her husband also become a public figure on Instagram. Thus, Britney posted just an image of herself riding on a horse by the beachside, and the caption was about name-picking for her horse which we already discussed earlier.
Moreover, she has given herself two options which are either the name of the horse would be Sophie and on the other hand it would be a roar.
This is what makes her perplexed. The reason behind this is that the current situation by which she is going through is really tough for her to decide a name for her horse.
Britney Spear's Separation with Sam Asghar
( Britney Spears Finds It Difficult To Pick A Name For Her Horse /Image Credits: The Hollywood Reporter)
Britney Spears was married to Sam Asghar for 14 months and after this, they both parted ways. We got to know this through her recent post. Sam Asghar is 29 whereas Britney Spear is a 41 years old pop star lady.
This was really heartbreaking news for their fans as they first did not make their relationship public but now they just filed a divorce. This really left their fans in shock. They met back in 2016 and started to live their lives together.
At first, they became friends and exchanged their numbers in their first meeting, then later on in 2017 they made their relationship official. Here we come to know about their chemistry which was so brilliant.
Furthermore, the people recognized their relationship status when they both gathered in a party and this made people to be conscious. Moreover, Asghar said that he has also supported her during her conservatorship battle.
He further included in her statement that he did every effort to make her content. He also takes care of her diet and what she is eating. Either she is taking her proper diet. Also, work for her. This is what he said.
Thus, they both left their followers shocked while parting their ways. Hence, this is the reason behind the confusion to decide the name of her horse. Going through such a situation made her think this.
Conclusion
As we have discussed above the current situation of Britney Spears as she finds it difficult to pick a name for a horse and also has two options. So let's see which name better fits her horse.
View this post on Instagram
Also Read:
Sam Asghari And Britney Spears Aren't Having Marital Issues
Sam Asghari gives a glimpse of Christmas Celebrations with Britney Spears