Britney Spears' Ex Jason Alexander gets convicted for trespassing her wedding
Published on August 14, 2022 10:09 AM by Sally Harbor
Britney Spears' first ex-husband, Jason Alexander, has been sentenced to jail after being found guilty of trespassing and battery at the singer's wedding to Sam Asghari.

The legal feud between Britney Spears and Jason Alexander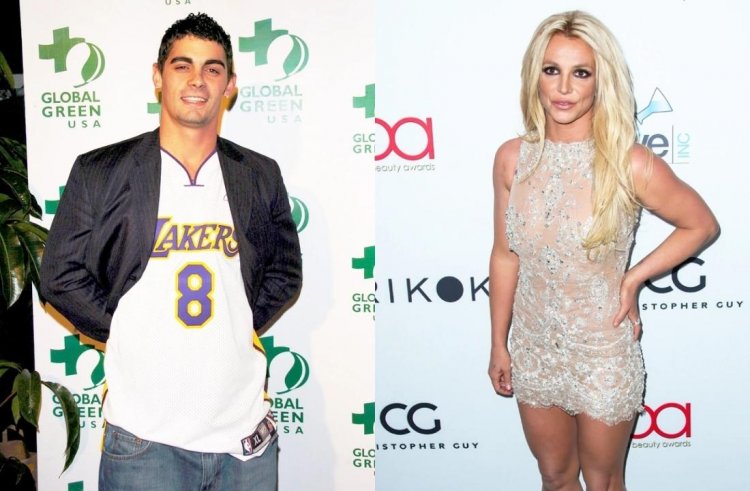 Britney Spears has finally won a legal victory against her first ex-husband amid a public feud with her second.
Jason Alexander, whose 2004 surprise marriage to the singer was broke off after 55 hours, has been found guilty of aggravated misdemeanor trespassing and battery following his arrest after attempting to crash the pop star's wedding to third husband Sam Asghari at their former Southern California home, according to an Aug. 11 press release from the Ventura County, Calif. District Attorney's office.
While Jason Alexander had pleaded no contest to the charges, the office said. "On June 9, 2022, Ventura County's Office deputies responded to the residence of Britney Spears after Alexander gained uninvited access to her property and entered her home on her wedding day," the press release stated. "Alexander damaged a door and battered a security guard who attempted to remove him from the residence after he refused to comply with verbal commands to leave the premises", they added.
Also Read: britney-spears-called-yummy-man-sam-asghari-her-husband
Alexander will not have to serve extra jail time for the charges. The press release stated that he was "sentenced to credit for time served after spending 64 days in the Ventura County Jail", and his next court date is November 9.
In addition to it, "as a result of the plea, a criminal protective order was issued prohibiting Alexander from coming within 100 yards of both victims," the prosecutors said. Britney and Sam had previously obtained a three-year restraining order against him after the incident.
Jason Alexander has wanted to get his hands clean from all the crimes that he has done in the past but he was sent to jail on the day of his arrest, and remains in police custody, the police records show.
He is also wanted on two outstanding out-of-county 2016 felony warrants for grand theft and buying and receiving stolen property from an unrelated case in Northern California, in which he was accused of stealing and pawning a woman's bracelet, apart from trespassing his ex's wedding.
Also read: britney-spears-ex-husband-jason-alexander-convicted-crashing-wedding
War of Spat between Britney and her second husband
The punishment came in for Alexander after Kevin Federline, who is also Britney Spears' husband from 2004 to 2007, posted old videos on Instagram that appeared to show the singer arguing with their sons, Sean, now 16, and Jayden, now 15.
He captioned the since-deleted clips, "I can not sit back and let my sons be accused in this way after what they've been through. As much as it hurts us, we decided as a family to post these videos."
Also Read: britney-spears-breaks-silence-on-kevin-federline-accusations-of-ignoring-her-son
Britney's attorney then took the matter into her hands and called out the sand, saying, "Whether he realizes it or not, Mr. Federline has not only violated the privacy and dignity of the mother of his children, he has undermined his children, whose privacy he should protect."
The lawyer also said that "Federline's ill-advised decision to post an old video of his 11 and 12-year old12-year-old children was cruel, bottom-of-the-barrel stuff."
Her ex-husband's post followed an online war of words between himself and Britney that was sparked by a rare, televised ITV interview in which he revealed that her sons Sean and Jayden have decided to not see her.
During the interview, Britney wrote on Instagram, "It saddens me to hear that my ex-husband has decided to discuss the relationship between me and my children."
Also read:britney-spears-ex-who-she-was-once-briefly-married-to-convicted-of-trespassing-in-wedding-raid
The first husband and his bad behavior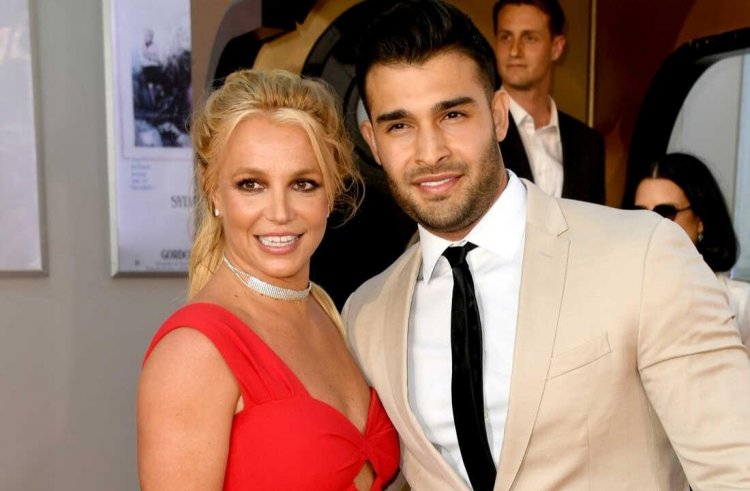 Jason Alexander and charged with trespassing, battery, nd vandalism hours before Britney married Sam Asghari. Alexander, who was found not guilty of the last charge, had filmed himself on Instagram Live showing up uninvited to what he described as a "bulls--t wedding."
I'm her first husband," Jason was overheard telling a worker at the venue, according to fans' screen recordings. "I'm here to crash the wedding because nobody is here except Sam. Where the f--k is the family?"
Also Read: britney-spears-accuses-the-catholic-church-of-refusing-to-host-her-wedding
After the incident at the wedding, which Britney's other family members also did not attend, the singer's lawyer told the news portal that he "looks forward to working closely with law enforcement to ensure he is prosecuted to the fullest extent of the law," adding that he was "livid by this intrusion."
A source close to Sam told that Britney was "a bit shaken up after the incident that happened," noting that she wanted everything "to feel like a fairytale" on her big day.