Bill Murray And Kelis Have Reportedly Ended Their Relationship After Dating For Just Two Months
Bill Murray And Kelis Have Reportedly Ended Their Relationship After Dating For Just Two Months
Updated on August 26, 2023 13:14 PM by Anna P
A sudden spark leads to a swift split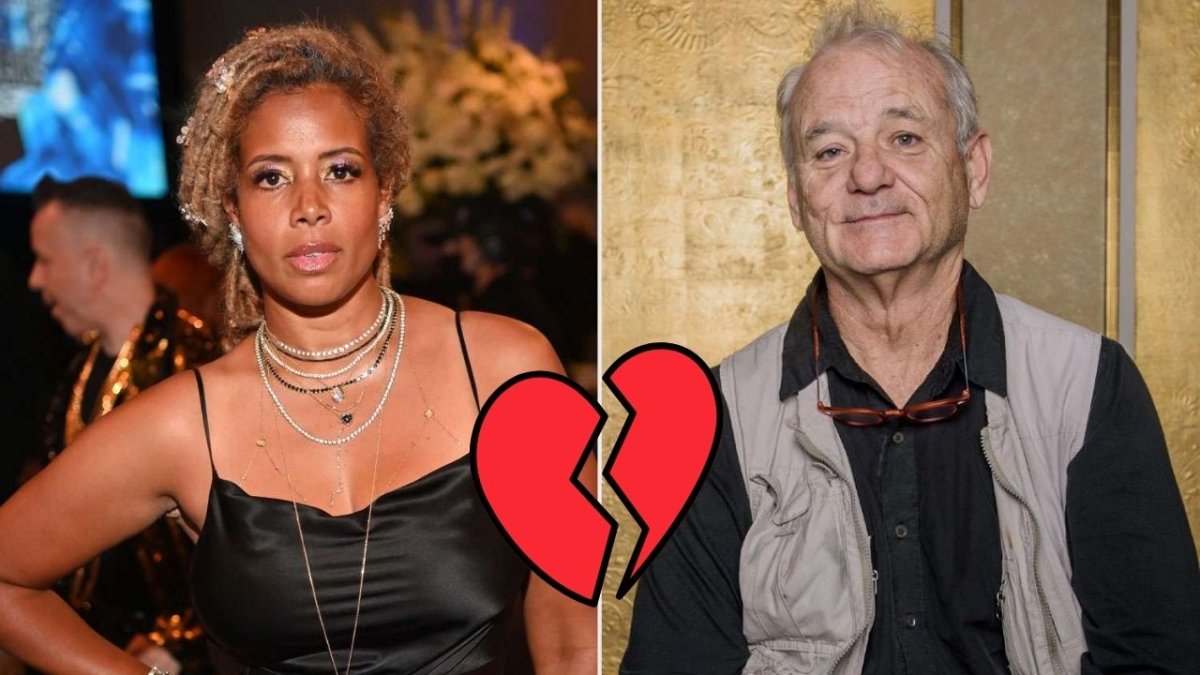 (A sudden spark leads to a swift split \ Image Credits:People)
According to The Sun it was Kelis, 44 who decided to break up with the 72 year Ghostbusters star because she felt that they had grown apart. A source mentioned that despite the breakup they still have a lot of affection for each other but realized that their relationship had run its course.
They both lead lives and after a whirlwind romance they chose to go their own ways the source explained.
The insider also mentioned that there is no animosity between the couple. They hope to remain friends while moving forward with their lives.
Short Journey of Their Romance
Their unexpected romance came to light in June when Murray was seen at one of Kelis summer festival performances. It seems they instantly clicked when they coincidentally crossed paths and had been spending time together at the hotel.
Their connection reportedly grew stronger due to shared interests. Was further deepened following the death of Kelis second husband, Mike Mora in March 2022.
They came together for reasons but despite the age difference both of them are currently single and enjoying themselves said someone close to the situation at that time.
Previously the stunning woman from Harlem addressed the rumors about her relationship with the actor from Groundhog Day in June. When a fan asked her on Instagram Ma'am would you like to comment on these Bill Murray allegations?
The fan jokingly added, Because wow! What's going on there?
Choosing to keep her response vague the confident singer replied with a laugh, Oh no darling. I wouldn't even bother.
According to an insider after their split in August they hope to remain friends and move forward with their lives.
Reportedly their romance began during Kelis summer tour where she was joined by the star of Caddyshack. The spark between them ignited despite the age difference.
Breaking the Silence
(Breaking the Silence \ Image Credits: The Guardian)
As per the source quoted earlier; Whatever it was that brought them together initially has led to both of them being single and enjoying themselves despite their notable age gap.It seems like the star of Charlie's Angels and the singer of Trick Me developed a connection after crossing paths. Murray's ex wife, Jennifer Butler sadly passed away in 2021.
Kelis addressed the rumors about them dating in a comment on an Instagram post around mid June. She shared a picture of herself in a bikini, which sparked comments from fans questioning the validity of the romance reports.
Bills got you riding his wave haha one user playfully commented, suggesting that Kelis was benefiting from Murrays fame.
Kelis responded, Haha yeah, for now. People can be gullible. Believe in anything.
She added, But the best part is that we're both blessed, wealthy and happy. So who's really laughing? Now that's funny.
According to a source quoted by The Sun; Kelis and Bill had an affection for each other. Realized that their paths were diverging due to their busy schedules, after a whirlwind romance. They decided to part ways.
Also Read : Zendaya Upload A Rare Photo: Proves Tom Holland Is A Baller Boyfriend
Also Read : Chase Sui Wonders And Pete Davidson Split After Less Than One Year
Also Read : Cash Warren And Jessica Alba Once Spit Over The Jealousy