Behind the Chemistry of 'Red, White & Royal Blue Stars
Behind the Chemistry of 'Red, White & Royal Blue Stars
Updated on August 11, 2023 18:10 PM by Andrew Koschiev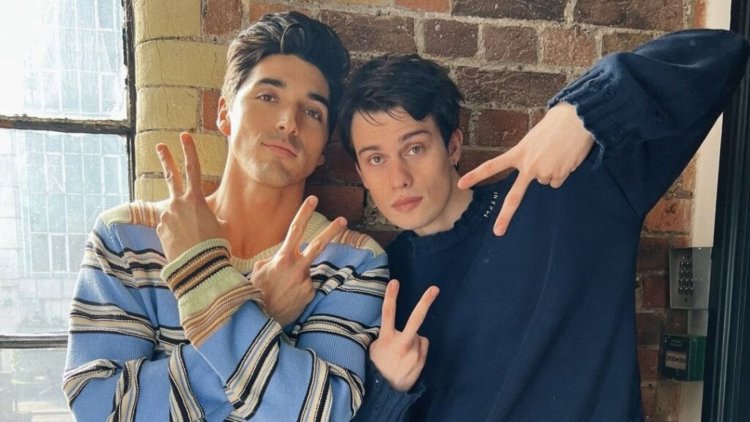 Behind the Chemistry of 'Red, White & Royal Blue Stars(ImageCredits:Attitude)
Red, White, and Royal Blue, is a Casey McQuiston Novel written in 2019. The story lets you escape from reality, with its secret love story between president child and Britain's Prince. Their love story focuses on LGBTQ+ characters in a world better than ours. The movie premiered on August 11, 2023.
Nicholas Galitzine's role as Prince Henry
Nicholas Galitzine played the role of Prince Henry, a Prince Robert in Cinderella with Camila Cabello. Prince Henry is a fictional character promoting a friendship-to-romance journey with Alex Claremont-Diaz. Their relationship face challenges due to their public scrutiny and positions.
Taylor Zakhar Perez's role as Alex Claremont-Diaz and his previous work
Taylor Zakhar Perez portrays the character Alex Claremont-Diaz, who is the son of the President of the United States in the film "Red, White & Royal Blue." Alex's role is like an unexpected romantic relationship with Prince Henry, the heir to the British throne. The film's journey of navigating their growing attraction, self-discovery, and dealing with the challenges of maintaining their relationship under public scrutiny. Taylor Zakhar Perez's notable role before this film was as Marco Peña in the popular Netflix romantic comedy movie "The Kissing Booth 2," a sequel to "The Kissing Booth." His role was a charismatic student, interested in one of the main characters, Elle Evans.
Matthew Lopez's thoughts on casting the lead actors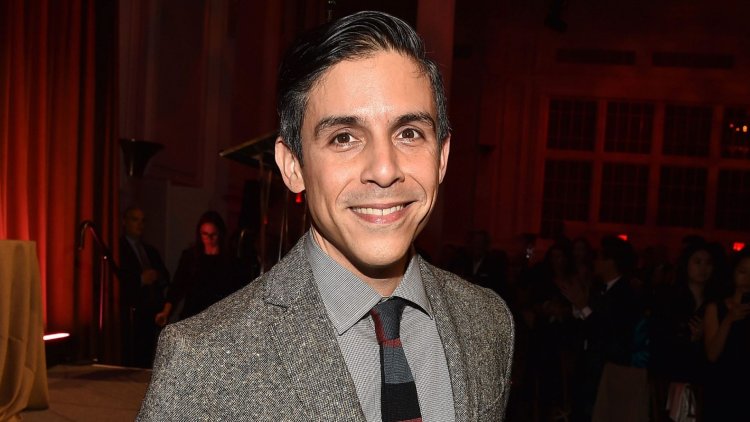 Matthew Lopez's thoughts on casting the lead actors(ImageCredits:Entertainment Weekly)
The movie rating for adults (rated R), surprised the director, Matthew López. According to him, the movie is for younger people because he made the scenes without holding back. López creates a collaborative and supportive atmosphere on set, balancing their commitment and roles with a sense of fun. Director Matthew López defended the chemistry between Nicholas Galitzine and Taylor Zakhar Perez, criticism by the public, by simply saying they didn't understand what chemistry between actors.
Anticipation and excitement among fans
People are excited about "Red, White & Royal Blue". Authors' and actors' pictures behind the scene increase their excitement. People are waiting to see the story on big screens when it will be out. The mix of a book and awesome actors makes everyone excited for the "Red, White & Royal Blue" movie!
Release date and platform for Red, White & Royal Blue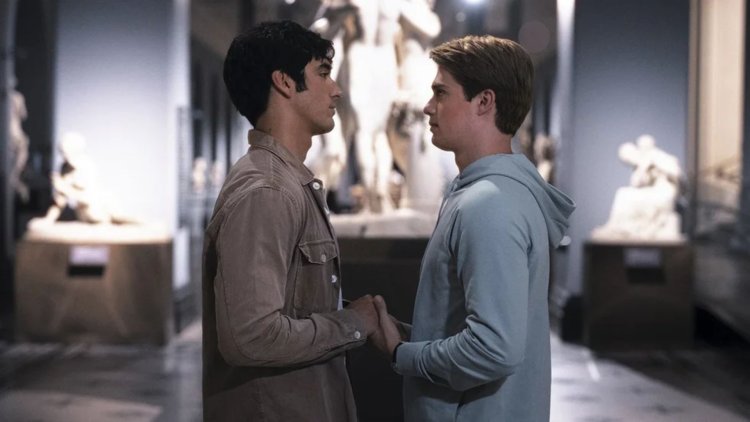 Release date and platform for Red, White & RoyalBlue(ImageCredits:Pride)
Finally, the Red, White & Royal Blue movie is almost here. It will be a special version of the book with a new chapter from Henry's perspective, Six years after the happening of the story. The movie premiered on Friday, August 11, 2023, over Prime Video.
Also Read : Ryan Gosling and Eva Mendes's heart melting family reunion

Also Read : Taylor Swift's Unbelievable Fan Surprises

Also Read : Gal Gadot's Upcoming Thriller - Heart of Stone: Revealed