As she sings Kanye West, Taylor Swift chuckles
As she sings Kanye West, Taylor Swift chuckles
Updated on July 25, 2023 12:03 PM by Andrew Koschiev
Taylor Quick couldn't quit giggling during her Seattle Times Visit show! The 33-year-old laughed uncontrollably out of the blue while singing her 2017 standing track "To this End We Can't Have Decent Things," which references her past show with Kanye West and his ex-Kim Kardashian.
"I can scarcely express it with a stoic expression," she expressed, giggling while at the same time singing the principal refrain, which yells out her mother, Andrea Quick, ex-Joe Alwyn, and different buddies. While Taylor seldom at any point affirms who a tune is about, the track makes a few sliced references to her 2016 virtual entertainment fight with Kim and Kanye.
Release of the recorded narration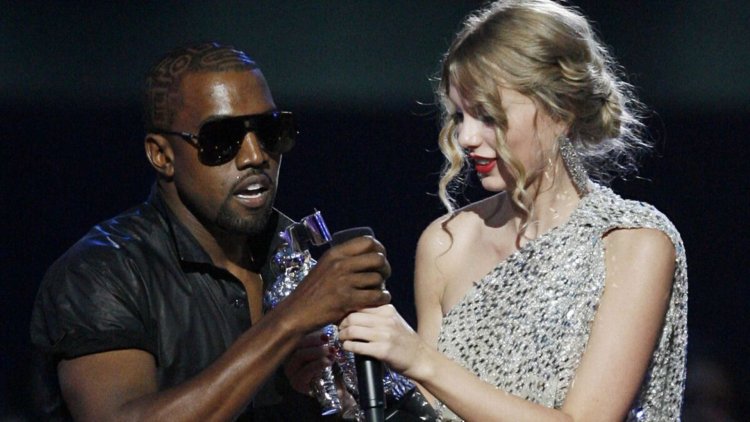 (Image Credits: Los Angeles Times)
Taylor had a past show with Ye after he intruded on her acknowledgment discourse at the 2009 MTV VMAs — yet they compensated for a brief time frame. The quarrel was reignited when Ye rapped that he "made that b — - well known," following right after him "Renowned."
While Kanye guaranteed he cleared the verse with Taylor early, she rejected that was the situation. Kim then released a call between Taylor and Kanye, recorded for a possible narrative without Taylor's endorsement, to attempt to demonstrate the GRAMMY-winning vocalist wrong.
Melody by Kanye
In Taylor's track, she likewise sings, "And in that lies the issues, companions don't attempt to deceive you, get you on the telephone and brain bend you" — an exceptionally obvious reference to the episode. At that point, Kanye was likewise on the outs with his long-term companion Jay-Z, which Taylor likewise took a punch at.
"I'm not by any means the only companion you've lost of late/if by some stroke of good luck, you weren't all that obscure," she expressed, apparently about the show between Beyoncé's significant other and the Yeezy planner. Kanye had a melody come out the year earlier named "Genuine Companions."