Christopher Schwarzenegger Shares His Recent Phase In His Weight Loss Journey
Christopher Schwarzenegger Shares His Recent Phase In His Weight Loss Journey
Updated on August 24, 2023 16:13 PM by Ava Sara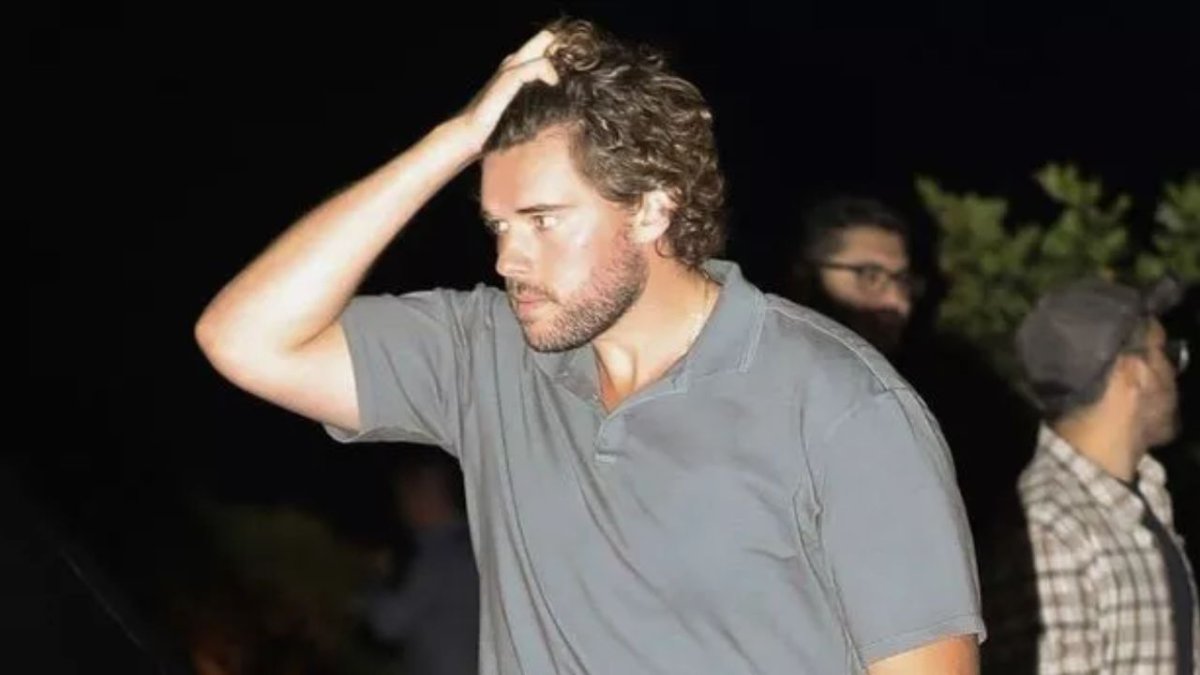 (Christopher Schwarzenegger Shares His Recent Phase In His Weight Loss Journey:creadits/The Mirror)
Many celebs have completed their weight loss journeys by losing significant amounts of weight and have left everyone in a state of shock through their before and after pictures. In this article, we will discussing the latest look of Hollywood actor's son Christopher Schwarzenegger from his fitness journey.
Who is Christopher Schwarzenegger?
(Christopher Schwarzenegger Shares His Recent Phase In His Weight Loss Journey:creadits/ The Irish Sun)
Christopher is the son of an American actor and politician, Arnold Schwarzenegger, and his ex-wife, a journalist and author, Maria Shriver. Christopher was born in 1997, 27th of september, he is currently 25 years old. He is a student at the University of Michigan.

Background of Christopher Schwarzenegger
Christopher started his journey in 2020 when he started eating healthy and working up on himself. He was living just like an ordinary college student back then, but now he has focused on himself and is taking care of himself like an adult. Christopher is an introvert who keeps his life private and is rarely seen in public or with paparazzi compared to his siblings or family. In contrast, his other half, Joseph Baena, Christopher's brother, is a gym freak and uploads his shirtless picture on Instagram every other day to show off his sleek body. Christopher was first time in the headlines when he got into an accident at the age of 13; he was admitted to the ICU with multiple fractures and broken ones, along with ruptured lungs. This incident occurred during the phase when his parents were going through a divorce.
Remarkable weight loss journey revealed
(Christopher Schwarzenegger Shares His Recent Phase In His Weight Loss Journey:creadits/ Men's Health)
Christopher's journey was not revealed when he was spotted in Munich, Germany, in 2022, where he was looking slim, celebrating a fest with his father, Arnold, and his brother, Patrick. His weight loss journey was confirmed when he was dotted outside the gym in Los Angeles, where Christopher was wearing a white T with sweats paired with sneakers and was rocking a mullet hairstyle. As per the sources, they say that 'Christopher has started working out and has started to make better food choices.
Christopher's weight has always caught people's attention; in 2020, people criticized him for being overweight when he uploaded his shirtless picture on the beach. But it was Patrick's birthday later that year, and he uploaded a post on Instagram where he appreciated his younger brother for hitting the gym and wrote that he was proud of him. He also wrote that he is excited to see what this year brings for them. Even his dad, Arnold, praised his son for his weight loss journey.
Living a healthy lifestyle is very important, and your weight plays a crucial part in it. People should maintain their weight not because of the critiques but for themselves and their health.
Also Read: The Horror Of Shallow Hal Gwyneth's Body Double Suffered
Also Read:Tori Spelling Reveals Shocking Details About Her Secret Health Crisis