'90 Days Fiancé': Loren And Alexei Consider Moving To Israel Creates Argument With Loren's Parents
'90 Days Fiancé': Loren And Alexei Consider Moving To Israel Creates Argument With Loren's Parents
Updated on December 09, 2022 14:55 PM by Michael Davis
In the upcoming new season, Loren & Alexei: After the 90 Days, Loren & Alexei are planning to inform Loren's parents of their decision to relocate their family to Israel. But Loren's family can't abide the thought of the pair moving away from Florida, just like in the previous season.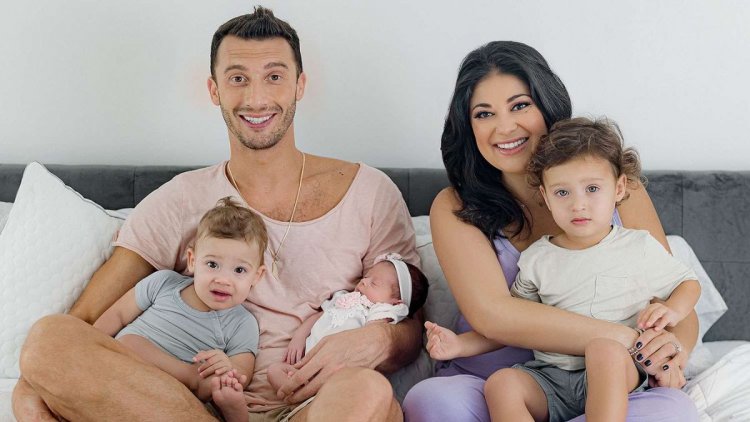 (Image Credits: People.com)
Loren, in her interview with an outlet, said that she is working on the conflict between her family and her parent's opinion, and she added, "I kind of learned to not take every opinion so close." However, Loren interjected, "He's still working on it."
In an exclusive outlook on the upcoming season, Loren's family hears of the couple's intentions to move to Alexei's native nation. He informs the family: "We're thinking about going to Israel for a little bit."
Purpose of the couple's visit to Israel
Though initially it was thought that Loren and her family were going for a vacation, Alexei cleared the air that he and Loren were planning to extend their stay in Israel.
Also Read: Ranked 90-Day Fiancé Couples with Large Age Gaps in 2022
How long are Loren and Alexi planning to stay
In a conversation between Alexei and Loren's mother, Marlene, Alexei asks, "Overall, what do you think for the kids to grow in Israel for about five, six years?"
Loren's parents are against the couple's decision
On hearing it, the pair encounters resistance right away as Loren's mom thinks six years is awful, and she explains, "Because I'm not going to be part of it for all those years." And he asks her to think, "not for you, for the kids."
Even Loren's father is unhappy about the couple's decision to move to Israel.
During a confession, Loren's father says, "What man would ask his wife and children to do this? And Marlene adds, "It makes no sense. Do I want to see them go half a world away? Absolutely not."
Whether Loren and Alexei will depart from Florida is yet to be determined. Fans will have to wait and see where Loren and Alexei will settle their family.