90-Day Fiance's Michael Ilesanmi recently has grown a great fan following
90-Day Fiance's Michael Ilesanmi recently has grown a great fan following
Updated on December 10, 2022 15:20 PM by Michael Davis
A great fan following
Michael Ilesanmi a 90-Day Fiance cast member is a well-known star to the fans of the show. He appeared on the 90 Day Fiance Happily Ever After Season 7.
Michael was first seen with his wife Angela Deem on 90 Day Fiance: Before the 90 Days Season 2 and 3. The pair got engaged and applied for the K1 Visa. So that Michael could shift from Nigeria to the USA to be with Angela. Later they returned to seasons 5 and 6 of Happily Ever After. They got married in Nigeria when Angela found out Michael's K1 visa was denied. Now the pair is staring in Happily Ever After Season 7. The couple is juggling to save their marriage.
The couple is not liked by the Fans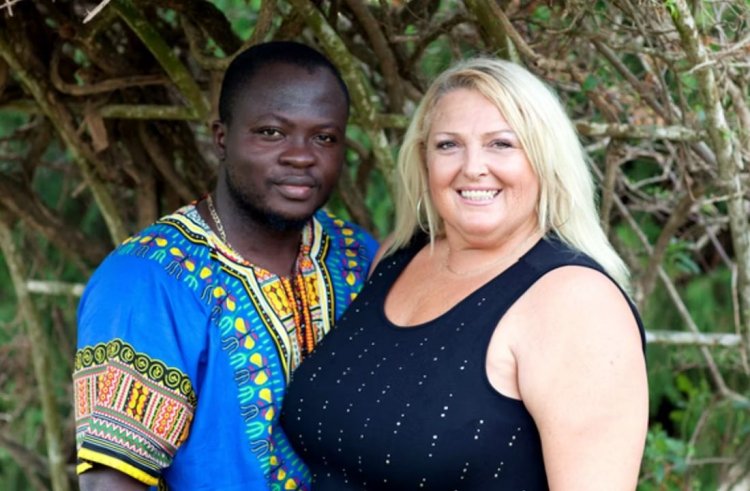 (Image Credits: Screen Rant)
Angela and Michael together may not be fans' favorite but over time fans have started liking Michael. In Season 7 of 90 Days, Fiance Angela confronted Michael if he was cheating on her.
While Michael took a stand for himself fans loved it. Fans have even felt Angelina and Michael', relationship is borderline abusive. Fans loved how he took a stand for himself and told Angela he doesn't deserve the treatment she gives him.
Fans appreciate his stand but they also adore how he still sticks by Angela
A Reddit user said Michael deserves a green card, the gold card, citizenship, the Purple Heart, and a hug."
Angela has a bit tad of behavior towards Michael. At the same time, fans feel Michael is reasonable. It is the remarkable quality of Michael despite all this he still is patient and kind.
Also Read: Rumors That Larissa Dos Santos Lima Is Homeless Are Blown Out Of Proportion
Michael married Angela because he loves her
Fans now feel he married Angela because he loves her. Not just for the Green Card. The two have been together for a long. It was a long distance as he was in Nigeria and she lived in the USA. After his K1 Visa was denied, it was believed by fans he was always loyal to Angela and truly loves her.
Even though fans of 90 Day fiance didn't like Michael earlier but he owns the trust of his fans over time after appearing in Happily Ever After Season 7.
Fans love Michael because he took a stand for himself and always was true to Angela it tells a lot about his personality.
He is with Angela for all the right reasons and not K1Visa. Even though Angela is the most controversial member of the show, Michael is still by her side.