90 Day Fiancé: Melyza and Tim Announces 'First Baby Birth' Via Secret Pregnancy
90 Day Fiancé: Melyza and Tim Announces 'First Baby Birth' Via Secret Pregnancy
Updated on December 27, 2022 15:15 PM by Lillian Pari
Good News! 90 Day Fiancé stars Melyza Zeta , and Tim Clarkson declared the Pregnancy and disclosed that Melyza had given birth to their first baby, a GIRL.
Melyza, 30, captioned, 'Navidad con Elo' in Spanish with a group of photos of her and Tim, 35, when the baby girl arrived on 25th December, Sunday. Her caption of the since-deleted post translated into English to 'Christmas with Elo.'
Tim also shared a group of photos on Instagram with the baby girl. He captioned, 'Feliz Navidad a todos. So pleased to have such an ideal family in 2022. Life is better with Eloisa Grace. I'm now a dad and have my baby girl out for a pic'.
Also Read: 90 Day Fiancé stars Plastic Surgery transformation in 2022
The arrival of the Couple's Daughter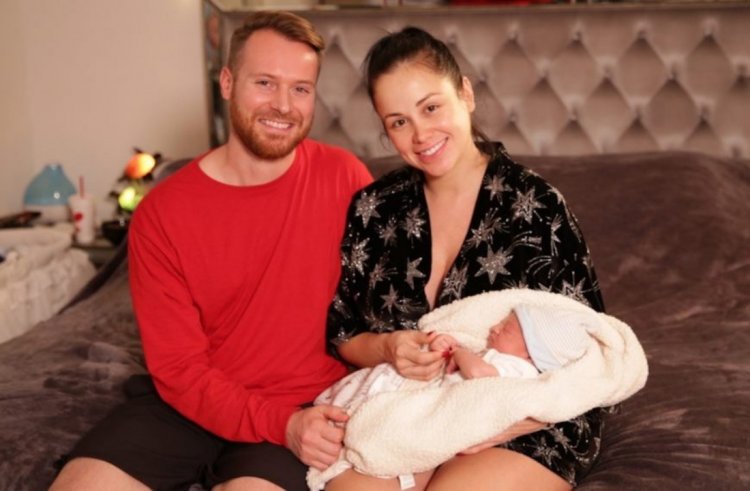 (Image Credits: TV Insider.com)
Just a few hours before the announcement of the arrival, the daughter, Melyza, posted a Reel on Instagram, stating the duo's sweet moments, highlighted from 2022, which include:
The pics of attending a basketball game NBA.
Sharing pics of the wedding.
Celebrating the Birth ceremony.
Taking part in the Bad Bunny concert and enjoying a vacation.
At the end of the video, Melyza uploaded a clip of taking a 2nd pregnancy test after receiving the first positive test Pregnancy. The clip featured Tim standing behind the balloons and reading a note in the duo's kitchen
Melissa & Tim made their debut at 90 Day Fiancé: The Other Way, Season 2
The couple, Melyza and Tim, made their debut in '90 Day Fiancé: The Other Way' on Season 2. Both met when Melyza lived in the U.S. on a student visa and studied at the same college. On completing school days, Melyza returned to her home country of Colombia and continued to date each other in a long-distance relationship.
The couple encountered a cheating outrage when Tim stated that he had an affair with one of his coworkers. After winning on this statement, Tim returned to Colombia from America to live with her!