Meta confirms Lil Tay's Instagram account hacked, helped her recover it
Meta confirms Lil Tay's Instagram account hacked, helped her recover it
Updated on August 14, 2023 13:25 PM by Ella Bina
The death hoax of rapper Lil Tay has reverberated on social media causing an online frenzy. Meta the parent of Instagram has reported that the Instagram account was hacked, and the announcements made on her death were false.
False Reports?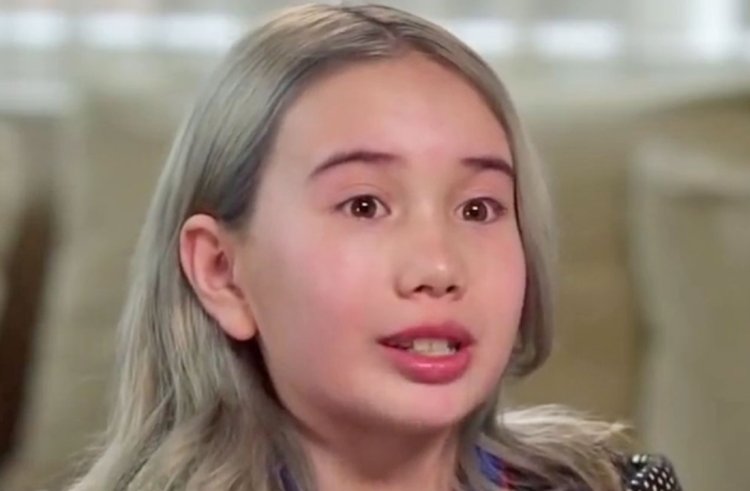 (False Reports? /Image Credits: The Sun)
The 14-year-old social media celebrity was reported dead alongside her brother. But the tech giant confirmed that her account was hacked and helped her recover it on Saturday.
Lil Tay whose original name is Tay Tian told TMZ that, "My Instagram account was compromised by a 3rd party and used to spread jarring misinformation and rumors regarding me, to the point that even my name was wrong. My legal name is Tay Tian, not 'Claire Hope.'"
Her demise was reported by Times and other outlets on Wednesday following a post on her official Instagram account.
The no-genuine death announcement on her Instagram official post was reported from an angle of an unidentified family member. The anonymous family member was "grieving the unbearable loss" of Lil and the brother. The Instagram post that has since been deleted claimed that the unexpected deaths of the siblings were under investigation.
Still Pauses a Puzzle - Was it All for Clout?
Upon news postings on the death of the two, the father Christopher Hope, and former manager, Harry Tsang could not corroborate to Insider that the teenager had kicked the bucket.
Tsang told Insider that, "This situation calls for cautious consideration and respect for the sensitivities involved. My commitment remains focused on delivering updates that are both reliable and appropriately timed."
Tsang was among the many people who doubted if her account was truly hacked.
TMZ also apparently received a 'press release' from a family member who admitted to the siblings passing away in the mom's home, in Vancouver. However, when TMZ called the family members, no one could confirm the claim.
'My Brother and I are safe and Alive'
"I want to make it clear that my brother and I are safe and alive, but I'm completely heartbroken, and struggling to even find the right words to say," Lil Tay clarified. "It's been a very traumatizing 24 hours. All day yesterday, I was bombarded with endless heartbreaking and tearful phone calls from loved ones all while trying to sort out this mess." She added.
Lil Tay's celebrity peak can be traced back to when she was 9 years old in 2018. This was after she was featured on a profanity-laced video parading hundreds of dollars in cash. She declared herself the "youngest flexer of the century." However, in the same year, she stopped posting content.
So many questions such as who was the hacker? And why did the father and Lil Tray delay responding to the claims? Are still hard nuts to crack.