The most thrilling fastest cars in the world
Published on September 09, 2022 15:39 PM by Sally Harbor
Top speeding cars have still caught everyone's attention even though we are now midway through the age of electric cars. The usual sports cars are not upto the speed that society looks for. So, the high end car brands are racing inorder to get to the number one position of the fastest and most thrilling cars with top speed.
The competition for it started 100 years ago as car companies worked hard to modify their cars to the speed of that more than even a horse. And well over two decades, some companies have achieved that. By the 1950s, Aston Martin brought the speed of 150mph in its cars through the model DB4 GT, while Ferrari F40 had also ventured into the race with above 200mph speed.
Then came the iconic McLaren F1 with its 240mph, which was the highest among all the cars available in 1998. Even Bugatti's Veron, which was released in 2005, was just 13mph more than McLaren F1. But Buggati did not test post that as in 2010, it came out with its Bugatti Veyron Super Short, which marked an average speed of 267mph.
Also read: Pebble Beach's 5 most expensive cars this weekend!!!
Since then there have been numerous numbers of companies who are trying to claim their supremacy over Bugatti. Bugatti did break the 300mph in 2019 with a slightly modified Chiron Super Sport 300+, but the actual production version was limited to 271mph, which was much lower than expected.
With all of these fast cars coming in, it will be very exciting to see if any car company can reach the 300mph goal with all the traffic rules and regulations in mind. But before that happens, let's look into all the fastest cars in the world at present, which will make you reach places faster than you can even imagine.
Koenigsegg Jesko Absolut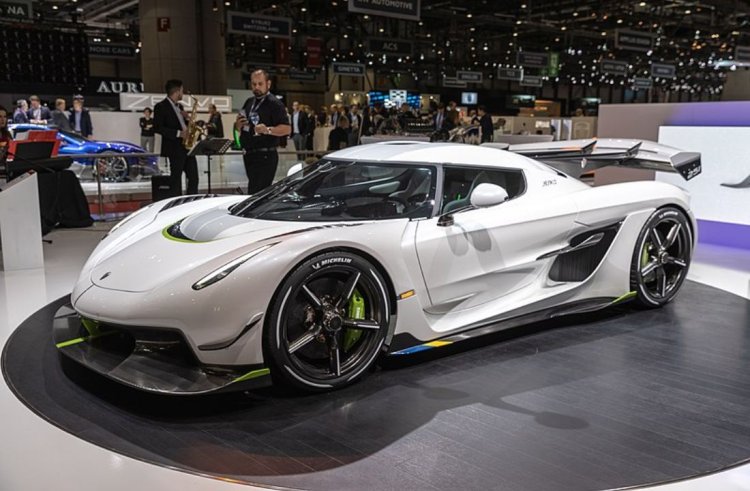 This is the fastest ever car. Yes, you heard it right. The fastest out there in the market now at present. The cars are given the title of the fastest because of its top speed and calculations that come along with it. The legendary Swedish hypercar company Koenigsegg is quite confident about its Jesko Absolut which vows to deliver a speed no one has ever before.
The Koenigsegg Jesko Absolut was released this year in 2022 is powered by a twin-turbo V8 which can generate a minimum of 1,600PS on special E85 fuel. The company's CEO described it as a "land-based rocket-ship determined to reach unheard-of speed in record-setting pace."
Also read: Here are 11 of the most fastest cars in the world
The main target of Koenigsegg was to develop a car that could move at the speed of 310mph but what the company's simulations are suggesting now is quite different from their target. The company now claims that the car will go even faster than 310mph because of Jesko's super slippery and low body.
The only issues will be finding a tyre that will be capable of achieving the speed, and finding a long enough straight bit of tarmac to get it up there. And these claims are made by none other than Koenigsegg, which is not some vapourware start-up hypercar company, which makes us sure it can do it.
Hennessey Venom F5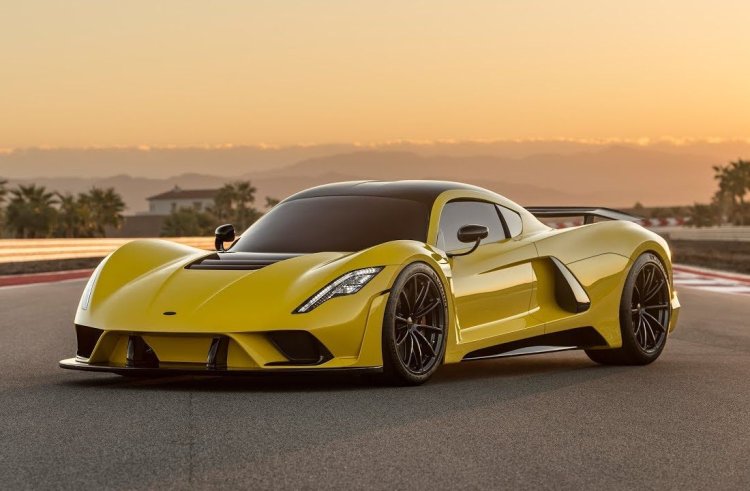 Hennessey has been one company that has spent the last 30 years modifying cars from Ferrari's to trucks to Dodge Wipers. But it came into the car production game only twice: once with Lotus-derived 2011 Venom GT and now with Venom F5.
Also read: Listed below are some of the world's most expensive celebrity cars
The Venom F5 is not like the earlier car they had worked on; instead, it's a bespoke carbon-bodied hypercar with an in-house platform and a 6.6-litre twin-turbo V8 claimed to put out more than 1,800PS.
With all of this and an powerful engine, the car only weighs same as as Ford Focus which is one fact that proves that the performance of it will be unhindered.
Like the Koenigsegg Jesko Absolut, Hennessey is yet to attempt a full top-speed run, so its position in the list is theoretical for now. But the company is very hopeful of reaching or exceeding 311mph with its car masterpiece. And it is even possible given the fact that it's capable of 0-186mph in just 8.4 seconds.
Bugatti Chiron Super Sport 300+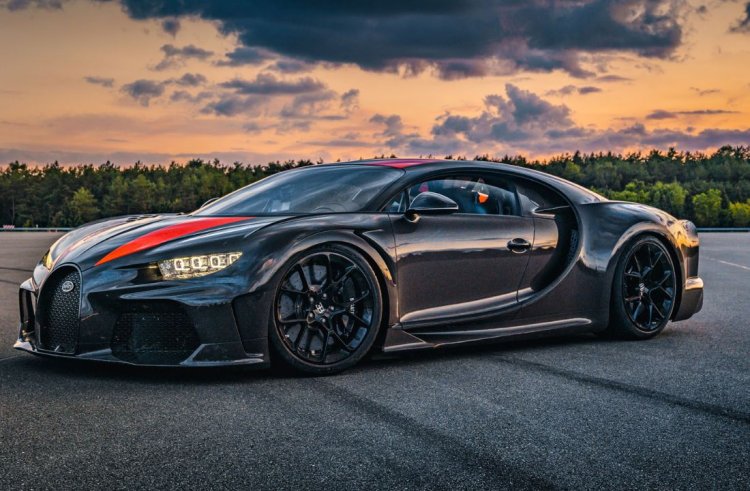 No fastest car list can be complete with the mention of a Bugatti car. The Chiron model of the company is hands down a mind-boggling piece of tailored engineering, but it does not mean that it can be modified further as Bugatti is a company known for not stopping from bringing new speeds to the table.
The Chiron Super Short 300+ is a special and limited version of the widely known Chiron Super Short. The new car is built to commemorate a modified Chiron making it the first hypercar to crack 300mph.
The car's top speed is electronically marked at 273mph, but Bugatti will also be giving the owners a special privilege. The company reportedly will let the owners add in a roll-cage and attempt their own high-speed at the company's test track.
Also read: The Ceo of Hertz admits Customers over, and they have been wrongly arrested over stolen cars
The new Chiron Super Sport 300+ will have a 1600 PS version of the Chiron's quad-turbo 8.0-liter W16 engine and a longer aerodynamically-optimized body and extensive weight-saving measures. The price is ranged at £3.1 million with only 30 cars in being.
SSC Tuatara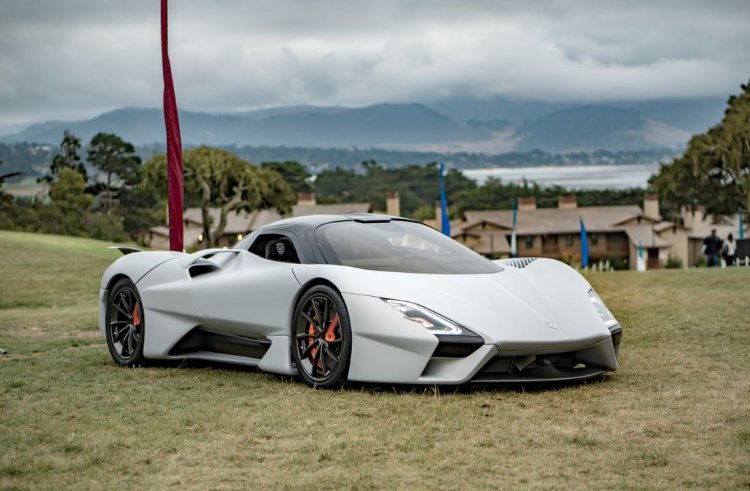 SSC is not a name you may have widely heard, but the company holds the Guinness World Record for the fastest production car for three years with the mid-2000s SSC Ultimate Aero.
Also read: Broadband service to planes, and cars could be provided by Elon Musk's SpaceX, says the FCC
Post all these years, SSC is back with another bang. Now, it's back with the SSC Tuatara, a 1750PS hypercar using a highly tuned 5.9-liter twin-turbo V8.
The company had also got into a controversy in 2020 for claiming a production car record at an incredible 316mph, but reported inconsistencies in the measurement of the speed led it to not being liked widely.
Also read: Super-fast electric car charging, with a tailor-made touch
But SSC did not stop there and cracked the come back with its another car which is the Tuatara in 2021. The car was then measured using specialist measuring gear, which engineers monitored.
The data they provided revealed that the Tuatara hit 286mph and averaged nearly 283mph on both runs, which was quite enough to smash the record held by Koenigsegg since 2017.
The Washington-based Tuatara is said to cost around £1m before the addition of taxes, and 100 pieces of it are planned to be made.
Aston Martin Valkyrie
The Aston Martin Valkyrie has been long anticipated by many as its concept was released back in 2016. But the first car was delivered to the customer in 2022, showing the immense technical challenges the company has had to overcome.
Also read: What Is the Fastest Ferrari Ever?
The Valkyrie is the ultimate road car and uses a 6.5-liter naturally-aspirated Cosworth V12 that can rev to an incredible 11,000rpm and produces 1160PS. The car weighs around 1130kg which is barely more than a Ford Fiesta, and produces more than 1PS for every kilogram it weighs.
The shape of the body of the car is designed mainly for downforce, and the company has also claimed that the AMR Pro version will manage over 250mph.
The cabin strip out of the car is highly inspired by Le Mans cars and is apparently capable of riding two adults. The car is priced at approximately £2.5m each and 150 examples of it are likely to be produced and released.
Koenigsegg Gamera
Yes, the company Koenigsegg takes up most of the positions when it comes to fast paced cars. The best part about the Koenigsegg Gamera is that it is a four-seater and not a one or two. The Gamera is designed to be a daily use GT car but also has some mind blowing engineered features under its skin.
It's powered in part by a 2.0-liter, three-cylinder engine, and it uses something called 'Freevalve' technology which allows the car to produce 600PS on its own. The car can also run on more environmentally friendly fuels ethanol and methanol.
Also read: Ferrari Purosangue SUV to be revealed on September 13
The powerful engine of the Gamera is linked to not one but three electric motors that increase the total power output to 1,700PS. With all this, the luxury drive is claimed to hit 250mph, or 186mph on rear-wheel drive, electric power alone. The car is priced from around £1.4m but the customer deliveries for the car will not take place till the beginning of 2023.
Koenigsegg Regera

When we told you Koenigsegg takes up most of the positions when it comes to fast cars, we meant it. The Koenigsegg Regera, as per the company's sayings, is designed to be a "luxury Mega car alternative" to its "traditional extreme, light-weight, race-like road cars."
The Regera uses a similar 5.0-litre twin-turbo V8 as the company's most extreme models, but this car is linked to three electric motors and a special 'Direct Drive' gearbox that's lighter and more efficient than a traditional gearbox. The Regera weighs below 1600kg with 1500PS, and is constructed from carbon fibre and Kevlar.
It's also a record holder as the car manages to go from zero to 249mph and back to zero again in an incredible 31.49 seconds. The Regera is priced from around £1.3m, and just 80 of them will be ever produced.