Get To Know The Black Friday Hours For 22 Main Retailers
Get To Know The Black Friday Hours For 22 Main Retailers
Published on November 24, 2022 16:50 PM by Andrew Koschiev
Here's some great News Black Friday announced its new hours that helps SC shopper in increasing their savings through shopping. Explore the top news right here.
Black Friday deals in America are one of the most cherished holiday traditions to shop from the best places. Now, it's high time to carry forward to the next holiday. But not a Christmas holiday. It is one of the beloved unofficial holidays in America, which is back, and that is Black Friday.
You can shop for various products for 22 retailers during peak hours. In addition, Black Friday shopping has evolved into sparkling midnight madness. These days, many retailers will advertise their Best black Friday deals all over November.
Despite boosting late-night deals via 'Thanksgiving', vendors now prefer to offer their employees enough time and their families to enjoy the holiday and opt to open the shops in early 'Friday morning'.
The news will thrill the shoppers to be available on time and increase their sales from the Black Friday sales that will help them sell their products and services in a wide range. Though, for many personnel, the joy and enthusiasm of running local shopping stores and nearest malls in the given hours after 'Thanksgiving dinner' remain a personal favorite and a family tradition.
What are the working hours now?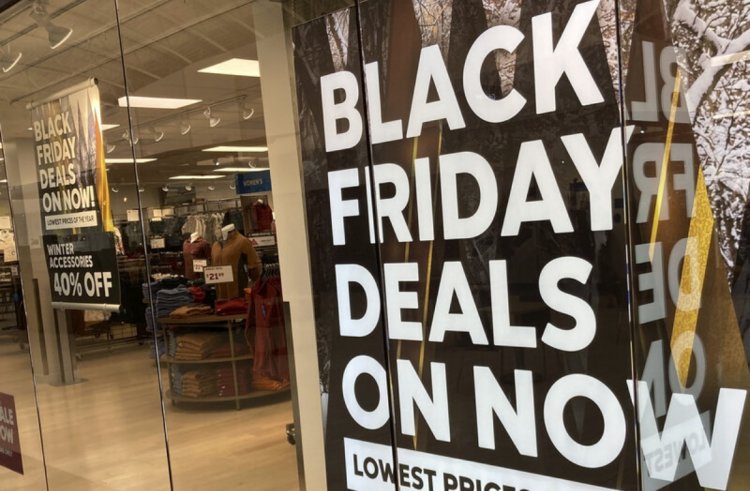 (Image Credits: NPR)
Target black Friday has turned up with their timings and hours. Let's look at the opening hours so you can shop easily and help employees with their sales and revenues.
Bath and Bodywork: Most locations for 'Bath & Bodywork open at 6 a.m. You can go through the local Bath & Body Works to get aware of the working hours of Black Friday deals. Locations in outlets, malls, and free-standing retail stores may provide products during different opening hours. Among them, some locations will open at 5 a.m.
Bed Bath & Beyond: These products' locations will open from 6 a.m. to 10 p.m.
Brass Pro Shops and Cabela's: Its opening hours are from 5 a.m. to 9 p.m.
Best Buy: From 5 a.m. to 10 p.m., these shops will be available to provide a quality range of products.
Belk: These locations will be available from 7 a.m. to 10 p.m.
Dick's Sporting Goods: Will be opening from 6 a.m. to 10 p.m.
Big Lots: Will provide the offers from 6 a.m. to 11 p.m.
Home Depot: Will open from 6 a.m.
GAP: Depending upon the locations, hours may vary. So, you need to check the availability of local retailers.
Lowe's: Will be opening throughout the normal working hours, i.e., from 6 a.m. to 9 p.m.
Kay Jewelers: Will open the shops from 8 a.m. till 9 p.m.
Old Navy: Working hours may differ from location to location. Once check retailer availability, you can report from 5 a.m. to 11 p.m.
Michaels: It will open from 7 a.m. to 10 p.m.
Sam's Club: These locations will open from 10 a.m. to 8 p.m.
Petsmart: Will open from 10 a.m. till 8 p.m.
Staples: It will be opening at 9 a.m. sharp in the nearest stores while it closes at its usual time.
Sportsman's Warehouse: Will start from 6 a.m. to 9 p.m. Doorbusters sale begin from 6 a.m. to noon.
Ulta Beauty: Will be opening from 6 a.m. to 10 p.m.
Target: The timings vary from location to location. But normally, it starts from 8 a.m. till 10 p.m.
West Marine: Working hours differ by location. You need to check the availability of the retailer.
Zales: Differ from location to location. Though, you may report from 8 a.m. to 9 p.m.
Walmart will open from 6 a.m. to 11 p.m. during normal hours.