Make your house feel extra special by adding climbing plants! Here are some tips for caring for them!
Make your house feel extra special by adding climbing plants! Here are some tips for caring for them!
Published on December 06, 2022 22:42 PM by admin
Climbing Houseplants often bring the beauty of growing vines into the home environment and can be admired. These plants require maintenance, where they must be regularly pruned and trained to grow on supports before watering and feeding.
climbing-plants">Climbing plants are fit for any level of plant parent. You can plant with the space where you want to start your day with a positive feel. Give them some time to climb. Use twin to secure sections of the stem to the pole.
Perch your plant next to the existing structures, such as arches, hardboards, and bookshelves. Trellises support the vertical growth of a plant as they come in different shapes, materials, and sizes. Make sure your climbing plant is in a well-draining planter for indoor plants. Plants can reach their light source. If your plant can get enough sunlight, then it grows faster. Using fertilizers can promote the growth of plants.
Some of the best climbing plants are discussed here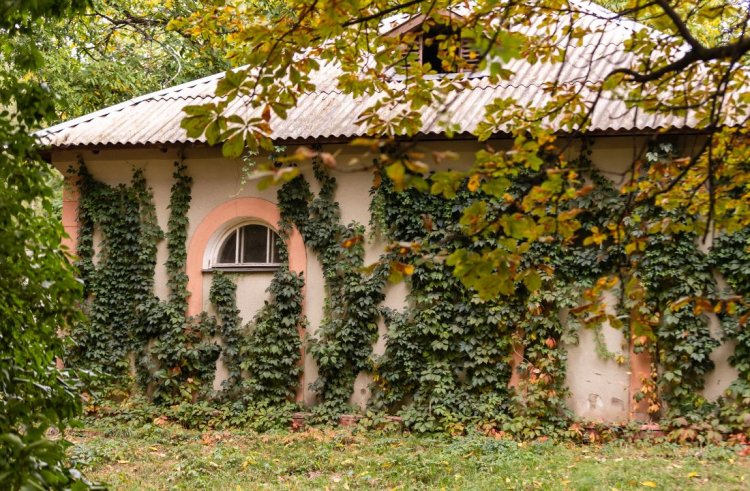 (Image Credits: canva)
Ceropegia woodii – String of Hearts!
Growth rate – Fast
The String of Hearts plant thrives in bright, indirect sunlight and away from drafts. The string of hearts is like a succulent, letting the soil dry in its planter, and you might catch this beautiful bloom in the right conditions.
Epipremnum Aureum – Golden Pothos!
Growth rate – Fast
The Golden Pothos was picked out from a lineup by its characteristic heart-shaped yellow and green leaves. Prefer the warmth of the sun to maintain its coloration. Watering gives the plant ample time and allows the soil's top half to dry.
Philodendron!
Growth rate - Medium
Philodendrons are one of the common houseplants with low maintenance. It can grow in the same soil for up to two to three years. It prefers room temperature and water when the soil is dry.
Chlorophytum Comosum - Spider Plant
Growth rate - Fast
The Spider Plant is native to the coast of West and South Africa. It enjoys moderate to bright and indirect light and humidity. This plant is sensitive to overwatering, so it requires more attention.
Monstera – Swiss Cheese Plant!
Growth rate - Medium
The Swiss Cheese Plant is a born climber plant that thrives in indirect sunlight and a well-draining potting mix. Water the plant every seven to ten days.
Adiantum – Maidenhair Fern!
Growth rate – Slow
These plants have delicate leaves that add softness to your home. This plant is wet, misty, and humid. These plants are also considered high maintenance and hard to recreate at home.
Senecio rowleyanus – String of Pearls!
Growth rate - Fast
It is considered one of the low-maintenance plants that thrive in well-draining soil with little sand. This plant enjoys both direct and indirect sunlight.
Hoya Variegata – Hoya Krimson Queen!
Growth rate – Slow
The plant from hoya varieties thrives in constant bright, indirect sunlight and humidity. This queen drinks one to three times a week.