Top Nine Most Famous Reality Tv Hosts Of All Time
Top Nine Most Famous Reality Tv Hosts Of All Time
Updated on September 02, 2023 14:47 PM by Emily Hazel
Heidi Klum
Heidi Klum (Image Credits: swimsuit.si.com)
You all know our very favorite America's Got Talent judge Heidi Klum. The 50-year-old German-American model attained a large amount of fame when she got an amazing opportunity to kick-start her modeling career. This was when she appeared on the cover of the Sports Illustrated swimsuit issue in 1998. Since then she has been on the cover of various magazines including GQ, Cosmopolitan, Photo, Glamour, Stuff, Joy, Esquire, Max, and Time. She was also the first ever German model to become Victoria's Secret Angel; this title stayed with her from 1999 till 2010. Apart from that, Klum has hosted the NBC reality show America's Got Talent for six seasons, Germany's Next Top Model for 17 seasons, and Project Runway for which she was nominated for six Emmy nominations and ended up winning one in 2013. In 2016, according to Forbes Heidi Klum was one of the highest-paid TV show hosts, In 2020 her name appeared in the 2020 Celebrity 100 earnings, and in 2009 she was also named in the five highest-paid models list alongside Kate Moss. As of 2023, Heidi Klum's net worth is $200 million.
Ty Pennington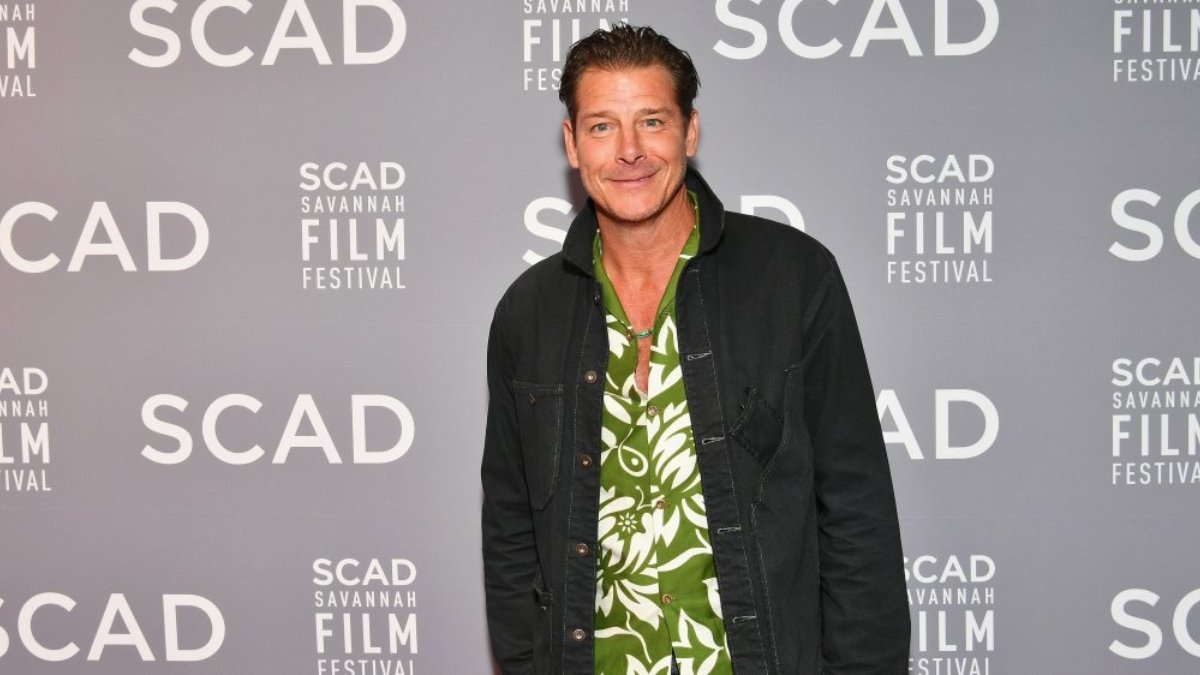 Ty Pennington (Image Credits: thelist.com)
58-year-old American television host is also an artist, carpenter, author, and former model and actor. Tygert also known as Ty has formerly been popular by his hosting on the ABC home renovation reality TV series Extreme Makeover: Home Edition for which he won two Primetime Emmy Awards.
Gordon Ramsey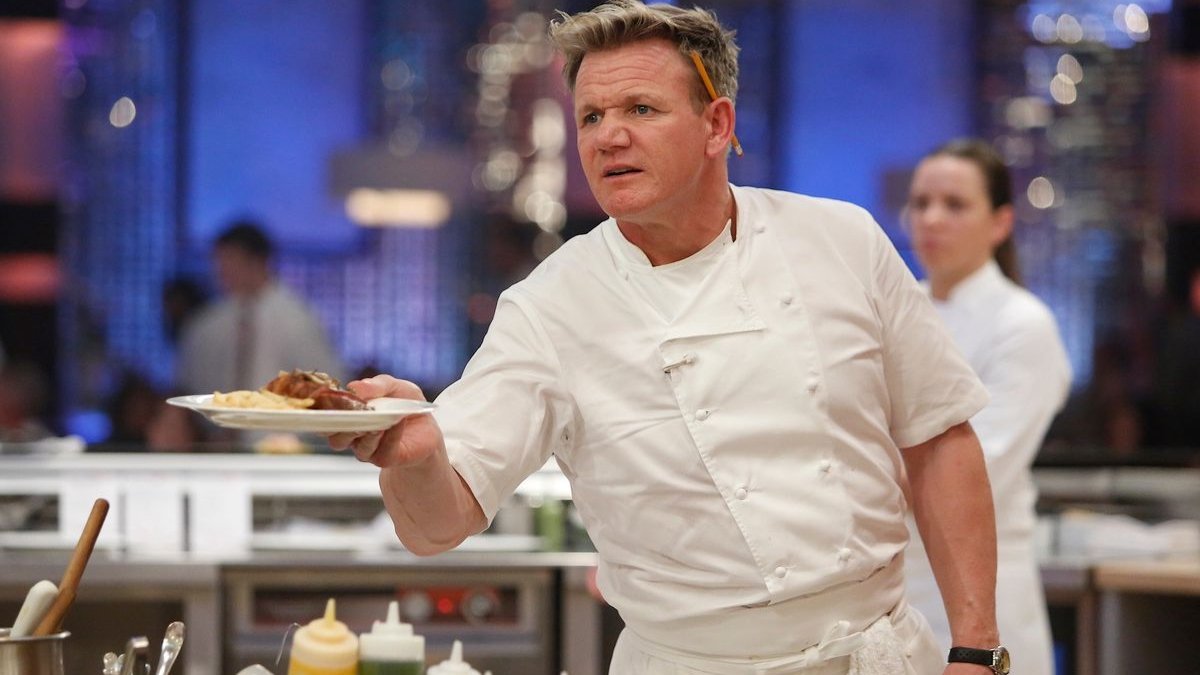 Gordon Ramsey (Image Credits: eater.com)
British celebrity chef Gordan Ramsey's restaurant group Gordon Ramsay Restaurants has been awarded 17 Michelin stars overall for his excellent abilities, talent, and skills. Currently, it holds seven. He rose to fame because of his short-tempered strict behavior with the contestants on different reality TV competitive cooking shows such as Hell's Kitchen, Ramsay's Kitchen Nightmares, Masterchef, and Masterchef Junior. His controversial, blunt, and critical remarks toward the participants have made rounds on the internet multiple times in the form of memes and jokes. In 2020, Forbes estimated that he makes over $60 million every year and also mentioned him in the list of highest-earning celebrities. As of 2023, his net worth is $820 million US dollars. Before becoming a chef, Ramsey wanted to pursue football as a professional career but couldn't due to his injury. He also earned a degree in Hotel Management before starting his culinary career.
Padma Lakshmi
Padma Lakshmi (Image Credits: bonappetit.com)
Indian-American writer Padma Lakshmi is an activist, model, author, actress, philanthropist, and also a television host. She is said to be the first supermodel of Indian descent. The 52-year-old was born in Chennai India then later moved to the US. Her net worth as of 2023 is $40 million, This year she was named on the Time magazine's 100 Most Influential List. Most people know her from her successful cooking Taste The Nation With Padma Lakshmi show that aired in 2020 on Hulu. This show gives us insight into the culture and food of indigenous ethnic communities living in America. She hosted a cooking competition TV show called Top Chef on Bravo which started in 2006 and is still going on 2023.
Jeff Probst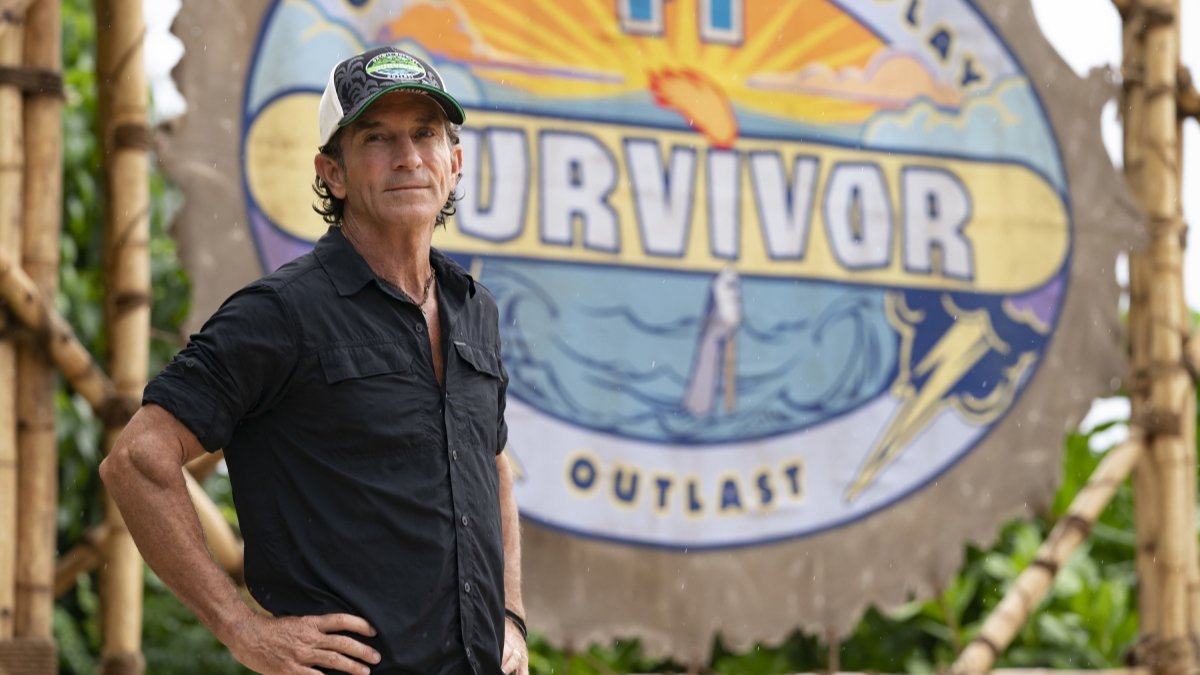 Jeff Probst (Image Credits: cheatsheet.com)
Jeff Probst is well known for being a television series producer and presenter for the reality TV show Survivor; the American version. He is an Emmy Award-winning TV show host. He has a net worth of a total of $55 million.
Ryan Seacrest
Ryan Seacrest (Image Credits: rollingstone.com)
48-year-old American media personality, game show host, and producer has hosted American Idol for which he received Emmy award nominations from 2004 to 2013 every year. This amazing achievement was great for his hosting career and opened more opportunities for him in the future. He also received nominations for outstanding talk show entertainment as well as outstanding entertainment talk show host for Live with Kelly and Ryan on which he was the executive producer. This year in August, he shared emotional heartfelt news with his fans through Instagram via a video that he and his team have been working relentlessly hard for the 13th Seacrest studio for the Ryan Seacrest Foundation opening at Cohen Children's Medical Centre in Queens, New York. His following of 6.5 million followers felt proud and happy for him.
Tyra Banks
Tyra Banks (Image Credits: vox.com)
49-year-old Tyra Banks is mostly popular for her successful American modeling competition reality TV series America's Next Top Model which aired from 2003 to 2015 then from 2017 to 2018 and her daily television talk show The Tyra Banks Show dated from 2005 to 2010. Her show won an Emmy Award for being a brilliant talk show in the informative category. The Tyra Banks Show focused on topics like self-esteem, lifestyle, fashion, glow-ups, makeovers, and her own struggles, she left modeling the same year. During the time she took a step back from acting Banks would make an appearance every now and then, this included TV shows and movies like Gossip Girl, Glee, Blackish, and Hanna Montana. Back in 2017, she hosted America's Got Talent, and in 2020, Dancing with the Stars was also the executive producer. Even though Banks has retired, she plans on coming back with new business ventures. "I feel it's really time for me to focus on my business and my entrepreneurship and also focusing on producing more TV- but behind the scenes," said Banks. If we look at her modeling career, Banks has achieved immense success since the very beginning. She was the first African American woman to be featured on a GQ magazine cover while also simultaneously being Victoria's Secret Angel from 1997 to 2005. Apart from being a model, actress, producer, and host, she is also an author, Banks published a book about her life.
Chris Harrison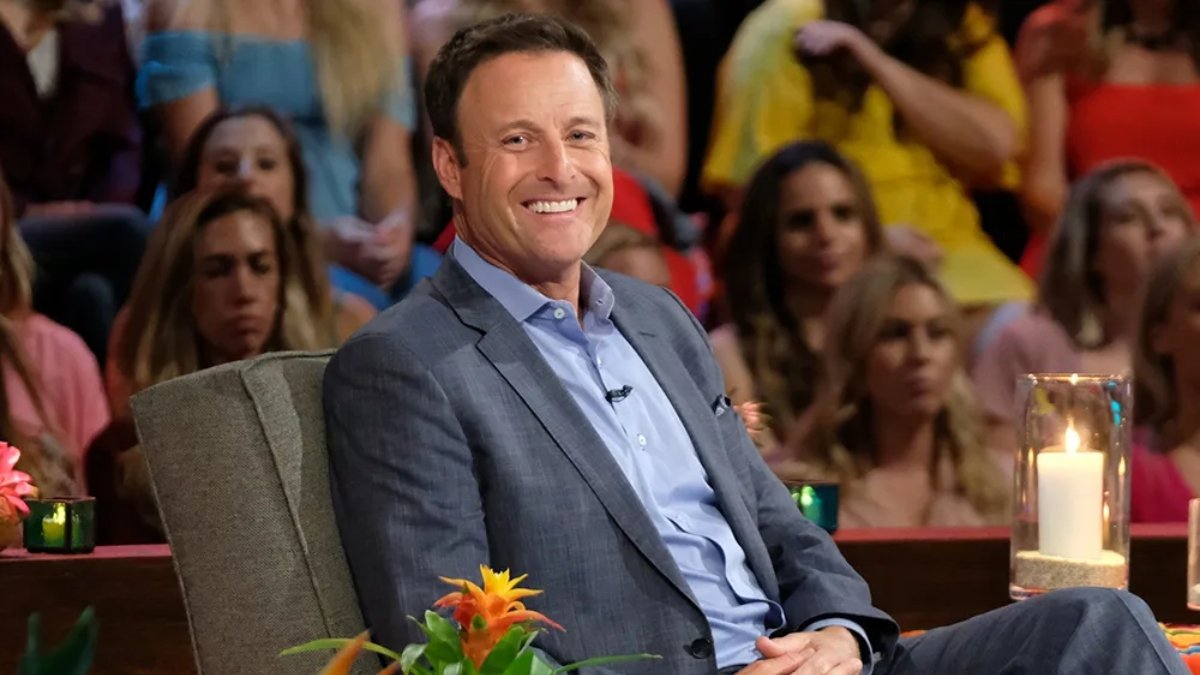 Chris Harrison (Image Credits: deadline.com)
Christopher Bryan Harrison is an American television host who is mostly recognized for his hosting the ABC reality TV dating series The Bachelor from 2002 to 2021, including its spinoffs; The Bachelorette from 2003 to 2021, Bachelor in Paradise from 2014 to 2021, Bachelor in Paradise: After Paradise season1 aired in 2015, Bachelor Live 2016, The Bachelor Winter Games 2018 and Who wants to be a Millionaire from 2015 to 2019. However the 51-year-old left the franchise in June 2021 after he was accused of being racist.
Phil Keoghan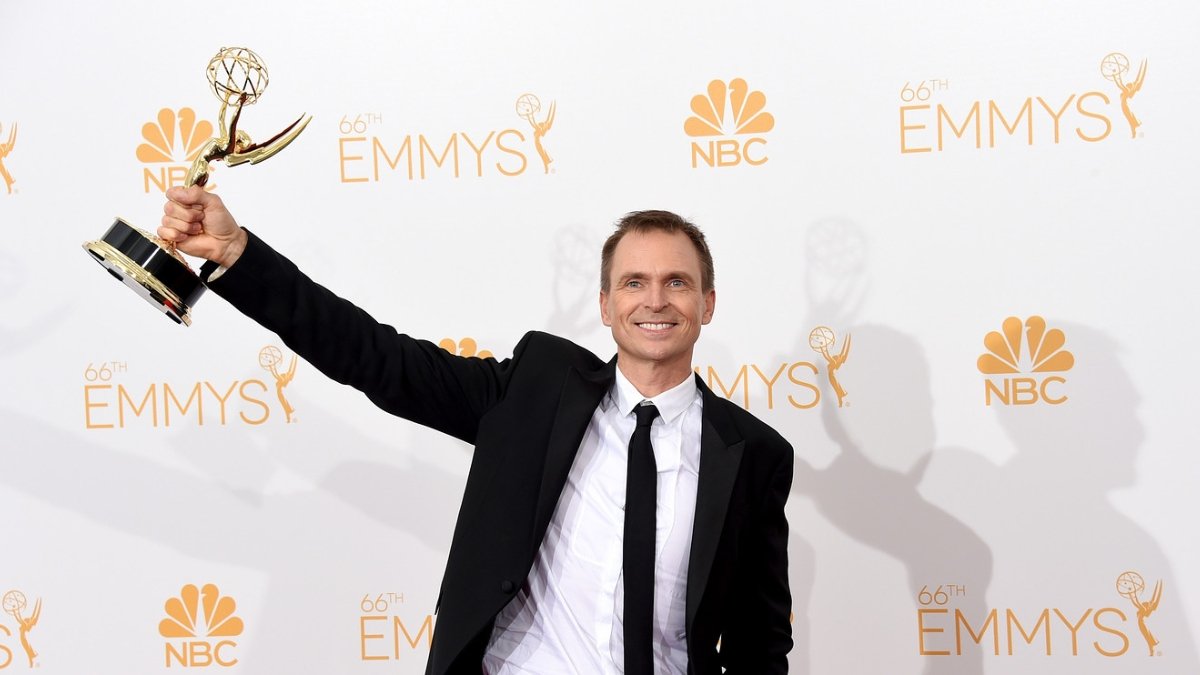 Phil Keoghan (Image Credits: marketwatch.com)
56-year-old Phil Keoghan is a New Zealand TV personality well renowned for hosting The Amazing Race American version on CBS. Since his debut in 2001, he has won ten Primetime Emmy Awards for his work for The Amazing Race alongside the show itself winning The Outstanding Reality-Competition Program seven times. He is also the producer and host of No Opportunity Wasted which has been created in three countries: the United States, New Zealand, and Canada. It is based on the book with the same title, he wrote telling us the eight ways to create the life we want. Keoghan's life completely transformed when he was 19 years old, he battled a near-death experience 120 feet underwater trapped inside a shipwreck. Since then, he has been vocal about living your life to the fullest and that is what his book turned award-winning TV series is about too. Keoghan's life is full of adventure and travel, the most impressive of his adventures include having a five-star meal on the top of an erupting volcano, swimming from Asia to Europe across the Bosporus, and changing a light bulb on the top of Verrazano bridge. He has always advocated living your life to the fullest as he himself has, for the past 20 years being a host, an actor, author, producer and cameraman traveling across more than 100 countries.

Also Read: Eminem Was Sufficiently Decent To Consent To A Photograph With Salma Hayek
Also Read: What Occurred Between Jennifer Lawrence And Lindsay Lohan