David Spade's Net Worth
David Spade's Net Worth
Published on November 23, 2022 18:40 PM by Michael Davis
Date of Birth: July 22, 1964
Place of Birth: Birmingham
Height: 5 ft 6 inch
Profession: Comedian, Actor, Voice Actor, producer, Screenwriter, Producer
Nationality: United States of America
David Spade is a well-known comedian, actor, and television personality in the United States. His net worth is estimated to be $70 million. David Spade has amassed an impressive real estate portfolio in addition to his many roles in movies and television shows, contributing to his wealth.
Early Life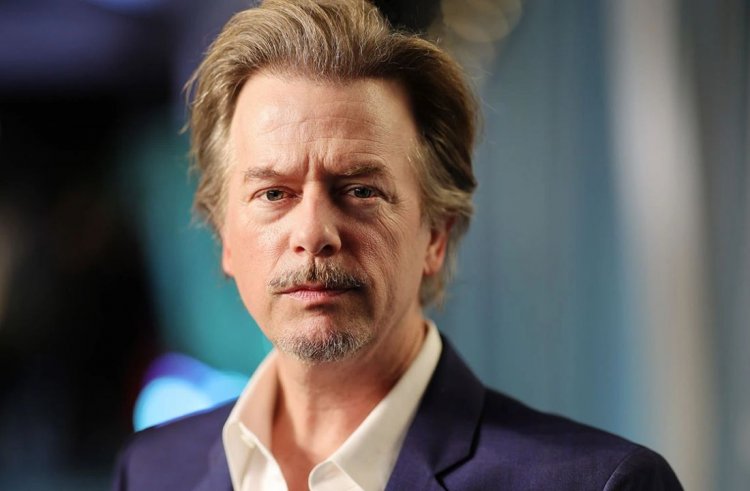 (Image Credits:Nsb Presets)
David Wayne Spade was born on July 22, 1964, in Birmingham, Michigan, to Judith and Warne Spade. Andy and Bryan are his two brothers. When Spade was four years old, his family relocated to Scottsdale, Arizona, and his parents soon split. The brothers were mostly reared in poverty by their mother. David attended Scottsdale Community College before transferring to Arizona State University after graduating from Saguaro High School. He earned a business degree in 1986 while a member of the Sigma Alpha Epsilon fraternity. Spade routinely appeared in the university's sketch comedy show, Farce Side Comedy Hour. Throughout college, he performed stand-up at Greasy Tony's Pizza in Tempe, Arizona.
Andy Spade co-founded the tremendously successful handbag firm Kate Spade with his wife, Kate, who tragically committed suicide in 2018.
Post SNL
His part in the NBC office comedy "Just Shoot Me" began in 1997 and continued until 2003. At roughly the same time, he was creating his TV show, "Sammy," and doing voice work for "Beavis and Butthead." After the passing of John Ritter in 2004, he was brought onto the cast of "8 Simple Rules" for the final season. In a nod to his "Hollywood Minute" skit on Saturday Night Live, Spade hosted "The Showbiz Show with David Spade" on Comedy Central for three seasons beginning in 2005. Rule of Engagement, which ran from 2007 to 2013, was his next major TV role.
Salary History
David's episode salary on "Just Shoot Me!" was $150,000 for the first few seasons. His compensation increased from $200,000 to $300,000 per episode in preparation for season five. That equated to almost $6.6 million each year. David Spade's total earnings from his pay and royalties from this series came to over $30 million.
At the height of his "Rules of Engagement" career, David made $150,000 per episode. It amounted to about $3.6 million each year on average.
Prizes
During his stint at Saturday Night Live, David's writing earned him three nominations for the Emmy Award for Outstanding Writing in a Variety or Music Program. As a result of his performance as Dennis Finch in the show "Just Shoot Me," he was nominated for an Emmy and two Golden Globes. In September 2003, he was honored with the bestowed honor of a star on the Hollywood Walk of Fame.
Personal Life
David is also well-known for his romantic relationships with several renowned ladies, some of which include Heather Locklear, Julie Bowen, Teri Hatcher, and Naya Rivera. E! News once referred to him as the "Bachelor-era George Clooney of the comedy world." This description was given to him at one point. He and Jillian Grace, a Playboy Playmate in the past, have a daughter named Harper, who was born in 2008. He has never been married.
On November 29, 2000, his assistant attacked him while Spade was sleeping. The date was recorded as November 29. After stealing into Spade's house in the wee hours of the morning, David Warren "Skippy" Malloy confronted him with a stun pistol and attacked him. Spade was able to break free from Malloy's grasp and barricade himself in a restroom with a shotgun until the authorities arrived. Malloy was able to avoid serving any jail time by entering a guilty plea. He was sentenced to five years of probation, was required to attend counseling for his drug and mental health issues, and was given the order to maintain a distance of at least one hundred yards away from Spade. He must perform 480 hours of community service as part of his sentence.
In December 2005, Spade made a donation of one hundred thousand dollars to the Phoenix Police Department. In May 2013, he gave a donation of $200,000 to those affected by the tornado in Oklahoma. Other major donations include one hundred thousand dollars given to the ALS ice bucket challenge in 2014 and another one hundred thousand dollars given to the National Alliance on Mental Illness after the terrible death of his sister-in-law.
The residence of David, who resides in Beverly Hills, California, was broken into in the month of June 2017.
Real Estate Assets
Throughout his life, David Spade has owned a number of homes in the Los Angeles area that are among the city's most prestigious. In 2013, he fetched $10.225 million for the sale of a home in Malibu. Ted Sarandos, who is in charge of content for Netflix, was the purchaser. It was in April 2020 when he made the purchase of a home in West Hollywood, California, that cost him $2.3 million.
David made the purchase of a brand-new home in the Hollywood Hills in October of 2021 for the price of $13.85 million.

FAQ's
Q) Who is David Spade?
Ans) David Spade is a well-known American comedian, actor, and television personality. It is estimated that he has a net worth of $70 million.
Q) How was Spade's early life?
Ans) Judith and Warne Spade welcomed their son David Wayne Spade into the world on July 22, 1964, in the city of Birmingham, Michigan. Andy and Bryan are his brothers, and he is the only child. When Spade was four years old, his family moved to Scottsdale, Arizona, and shortly thereafter, his parents divorced. Spade has lived in Scottsdale ever since.
Q) What is the new investment made by David Spade?
Ans) In October of 2021, David paid $13.85 million for the acquisition of a brand-new home in the Hollywood Hills neighborhood.
Q) Discuss the salary of David for the shooting of "Just Shoot Me!"?
Ans) The first several seasons of "Just Shoot Me!" paid David a total of $150,000 per episode for his work on the show. In anticipation of season five, he received a raise in remuneration that took it from $200,000 to $300,000 for each episode.