List of well-known personalities from various countries who have excelled despite their disabilities.
List of well-known personalities from various countries who have excelled despite their disabilities.
Updated on July 25, 2022 18:39 PM by Anna P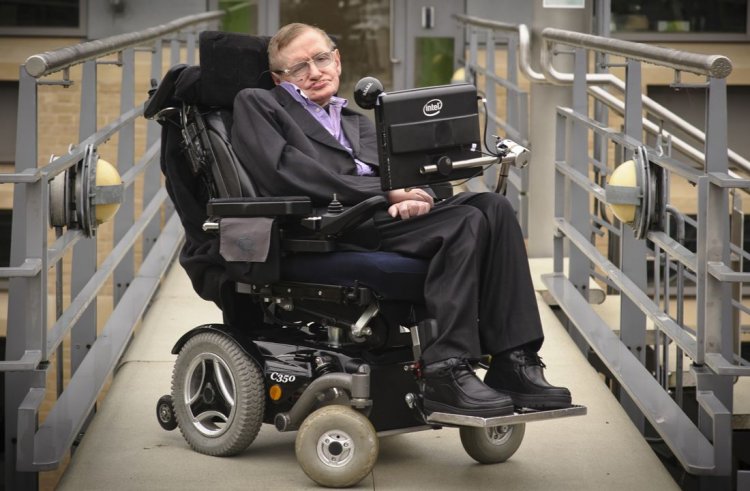 People around the world are affected by disabilities. It is impossible altogether to avoid disability in any part of the world. Achievers with disabilities can also be found all over the world. We aim to showcase a few famous individuals from different countries who have achieved great things despite their disabilities.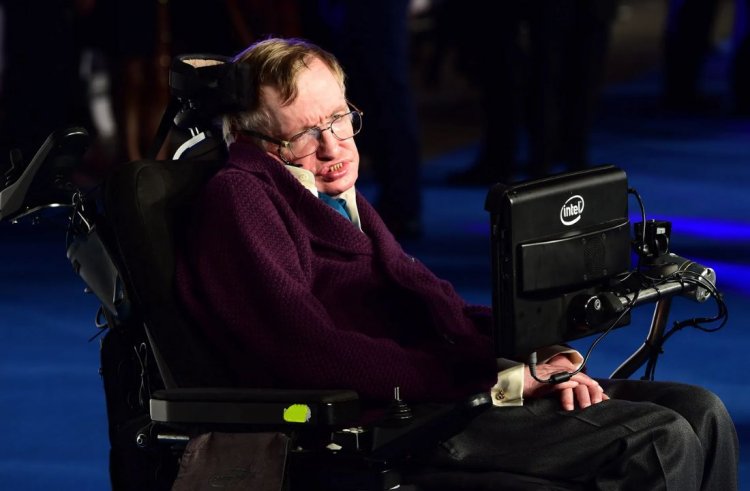 He is considered one of the most outstanding scientists the world has ever known. Professor Hawking used a computer that spoke for him while confined to a wheelchair. His speech had been affected by ALS.
In addition to making significant breakthroughs about how the universe works, Professor Hawking was a world-renowned theoretical physicist. One of his most important scientific contributions was the discovery of Hawking radiation.
His scientific achievements were also recognized with numerous awards. The Royal Society (FRS) elected Stephen Hawking as a Fellow in 1974. As the nation's highest civilian award, he received the Presidential Medal of Freedom in 2009.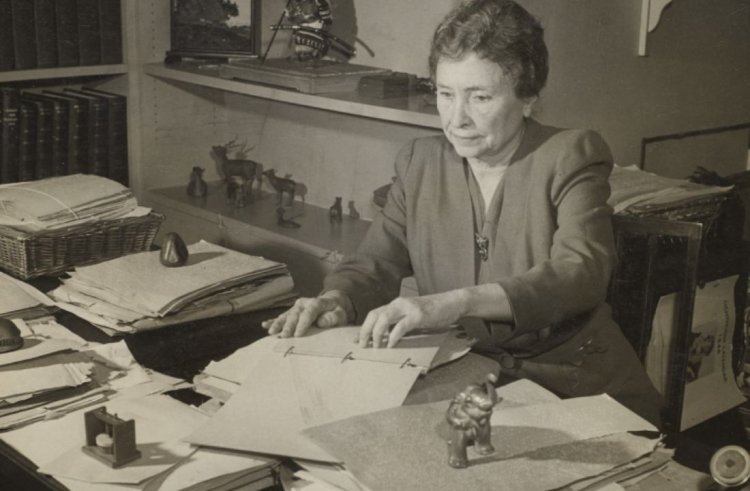 Persons with disabilities are probably most familiar with Helen Keller. A mysterious illness caused her deaf-blindness at 19 months of age. Her lifelong companion and teacher, Anne Sullivan, taught Helen how to express herself. As the first deaf-blind graduate in the world, Helen Keller went on to become a famous person.
Among all disabled people in the world, Helen Keller is without a doubt the most famous. It is regarded as one of the classic English literature books, Helen Keller's autobiography, The Story of My Life. Campaigning against militarism, suffrage, labor rights, socialism, and other causes around the world, she traveled the world.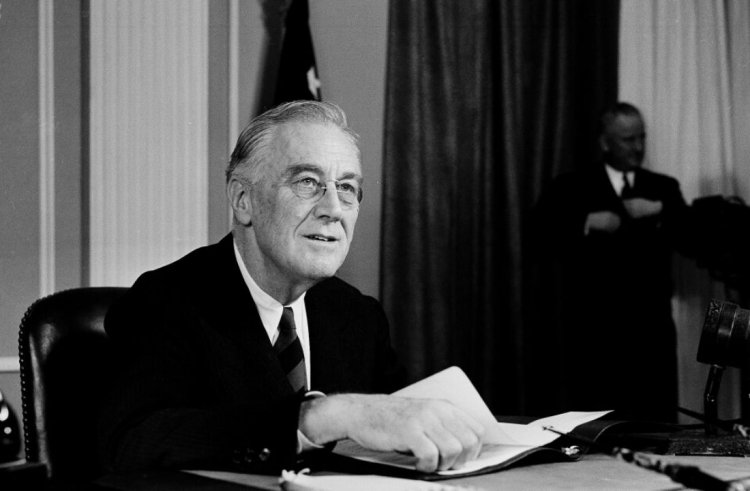 The 32nd President of the United States was Franklin D. Roosevelt, also known as FDR. His legs became permanently paralyzed after contracting polio in 1921. His presidency lasted until 1945, however. During World War - II and the Great Depression, FDR had a profound effect on America.
A polio vaccine was developed due to Roosevelt's 1938 foundation of the National Foundation for Infantile Paralysis. The March of Dimes became the new name for this Foundation.
FDR used a wheelchair, but he avoided public use of it. The United States considers FDR one of its greatest presidents, along with George Washington and Abraham Lincoln.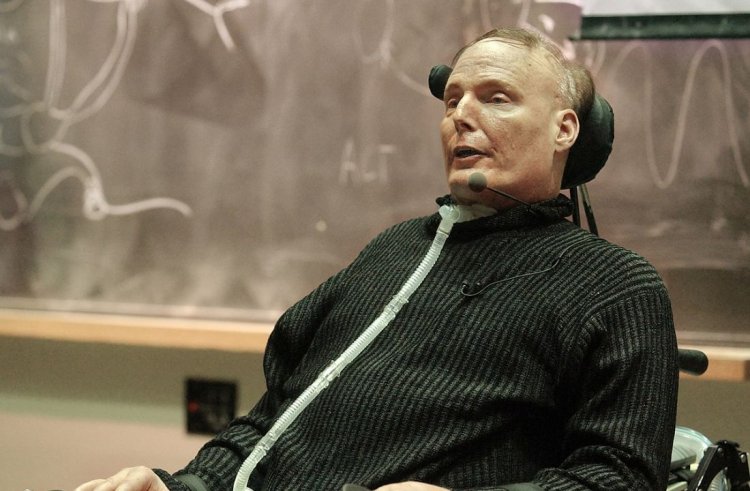 Christopher Reeve was 24 when he played the title role of Superman in the 1978 film. A review published by Newsweek after the film's release praised Christopher Reeve's performance.
Reeve was born on September 25, 1952, in New York City. He embodies the virtue of gallantry and innocence in both his bumbling, fumbling Clark Kent and superhuman Superman.
Reeve became paralyzed when a horse-riding accident crushed his cervical vertebrae on May 27, 1995. It was difficult for Reeve to live with such a severe spinal cord injury, and as a result, he suffered a disability. His disability activism made him a world-renowned figure. In 2004, Reeve was 52 years old when he passed away.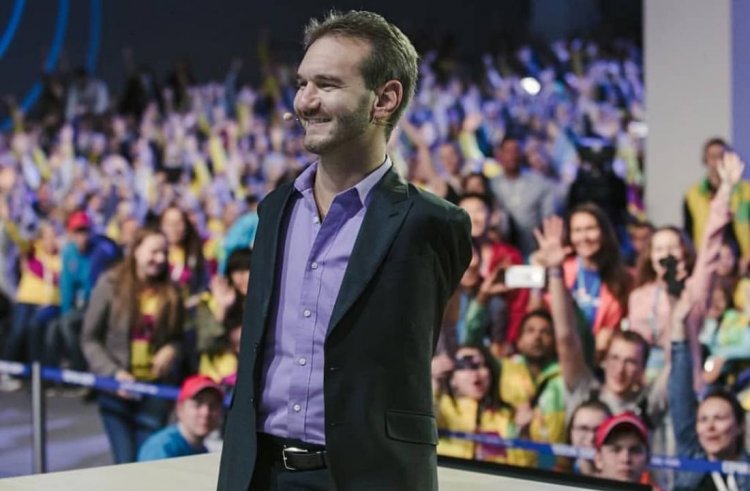 Nick Vujicic's birth date of December 4, 1982, is a little-known fact. Phocomelia is a rare condition in which a child's arms and legs are absent. Nick graduated at 21 from Griffith University despite all the struggles with such a disability. It was on February 12, 2012, that he married Kanae Miyahara.
"Attitude is Altitude" was created by Nick, a world-renowned motivational speaker. As one of the most famous people with disabilities due to his indomitable spirit, Nick easily stands out as one of the most famous. It has now been four years since the couple had their first child.
Esther Vergeer
There has never been a player in professional sports who has been more dominant than Esther Vergeer. She played wheelchair tennis professionally for 48 years, won 23 year-end championships, and won seven gold medals at the Paralympics. When she retired in 2013, she ranked first in wheelchair tennis. Until her retirement in 2013, Esther remained undefeated.
In July 1981, Esther Woerden was born in Woerden, The Netherlands. She became paralyzed in March 1990 due to an illness that began in 1987. She became a pro wheelchair tennis player in 1995 after learning the sport during her rehabilitation.
She won 470 consecutive matches during her winning streak. As a result, Esther is now known as one of the world's most prominent sportspeople with disabilities.
Peter Dinklage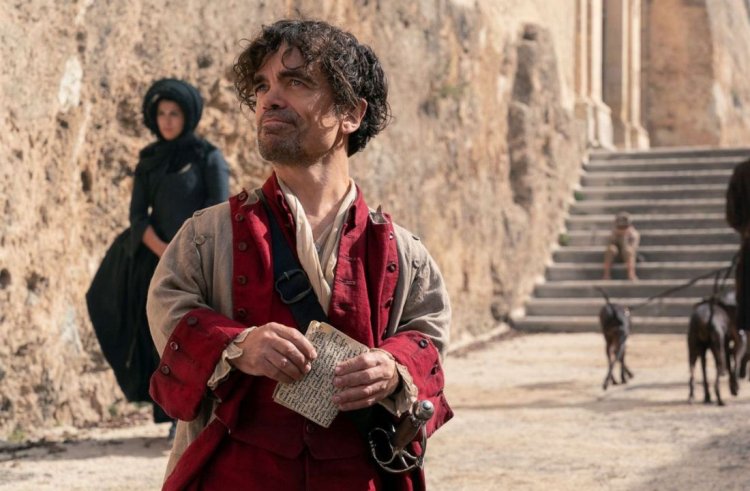 A tall man, Peter Dinklage, stands at 4 feet 5 inches (135 cm). As a child, Peter Dinklage suffered from achondroplasia, a form of dwarfism common among Americans. He went on to become an actor in Hollywood for TV and movies. In the HBO television series Game of Thrones, Dinklage portrayed Lord Tyrion Lannister from 2011 to 2019.
A total of four Primetime Emmy nominations have been made for Peter Dinklage as Outstanding Supporting Actor in a Drama Series. Also among his many awards and honors are a Golden Globe Award and a Tony Award.
John Nash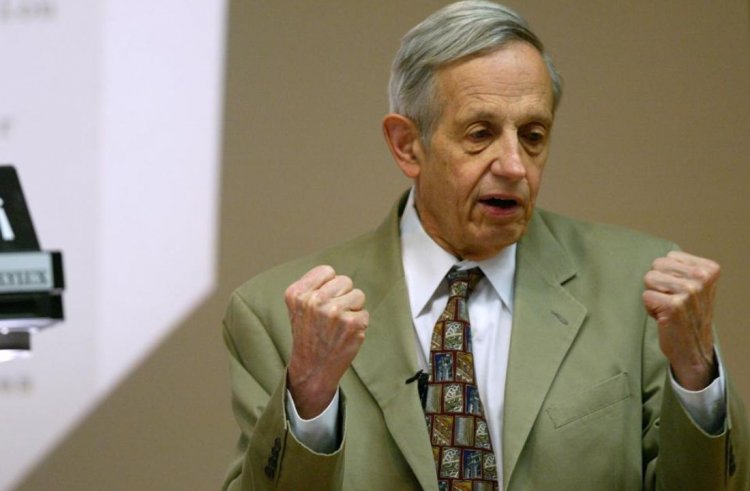 The mathematician John Nash is regarded as one of the greatest in history. His analysis of equilibrium in the theory of non-cooperative games won him the Nobel Prize in Economics in 1994. Paranoid schizophrenia was diagnosed in Nash in 1959. Nash excelled in mathematics despite his struggles with illness.
John Nash's life was the subject of an Oscar-winning movie. It was a gems movie directed by Ron Howard and starring Russell Crowe as Nash. Princeton University and the Massachusetts Institute of Technology are two institutions where he taught.
Frida Kahlo
A Mexican painter who lived from July 6, 1907, to July 13, 1954, Frida Kahlo was born in San Diego, California. When she was six years old, she contracted polio. She was left with a shorter and thinner right leg due to the illness.
Her lifelong suffering kept her in bed most of the time. Kahlo's disability was further exacerbated by an accident that occurred in 1925. Although Kahlo was not a famous painter then, she eventually became an icon of art and a cultural figure.
Andrea Bocelli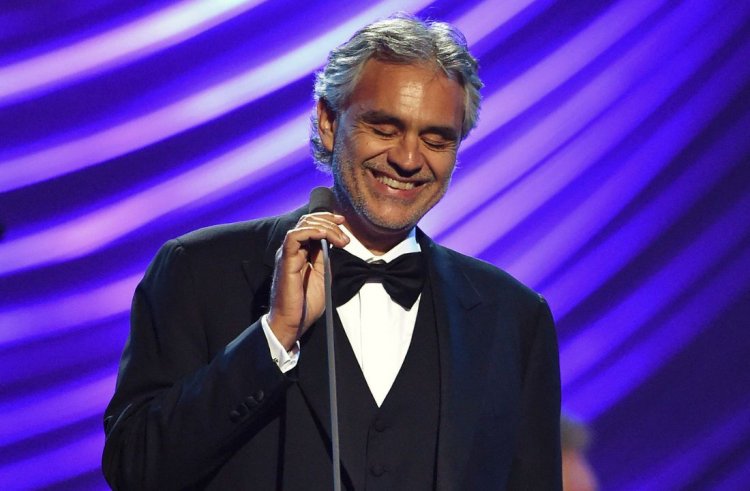 Congenital glaucoma was diagnosed in Andrea Bocelli five months after his birth on September 22, 1958, in Italy. When he was 12 years old, he became completely blind.
Since he was a child, Bocelli has shown an immense passion for music. Music became his life passion, and he became a renowned singer, songwriter, piano player, flute player, & fiddle player.
According to Celine Dion, God must sound a lot like Andrea Bocelli if He had a singing voice. An Italian Republic Order of Merit was awarded to Andrea Bocelli on March 4, 2006. It was awarded to Andrea Bocelli on March 4, 2006, as a Grand Officer of the Italian Republic's Order of Merit.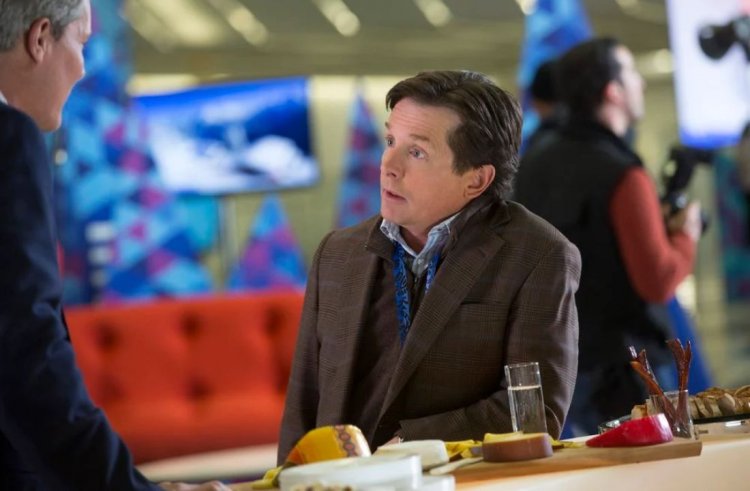 The American actor and comedian Michael J. Fox were born on June 9, 1961. He is an author, director, producer, and activist. Among his most notable roles is that of Marty McFly in Back to the Future. The young man was diagnosed with Parkinson's in 1991 when he was only 29 years old.
Related: Know how 12 famous child celebrities transformed and went unrecognizable now

A cure for this disease can be found through research funded by the Michael J. Fox Foundation, which he founded in 2000. Over $650 million has been invested in research by the Foundation.
Lewis Carroll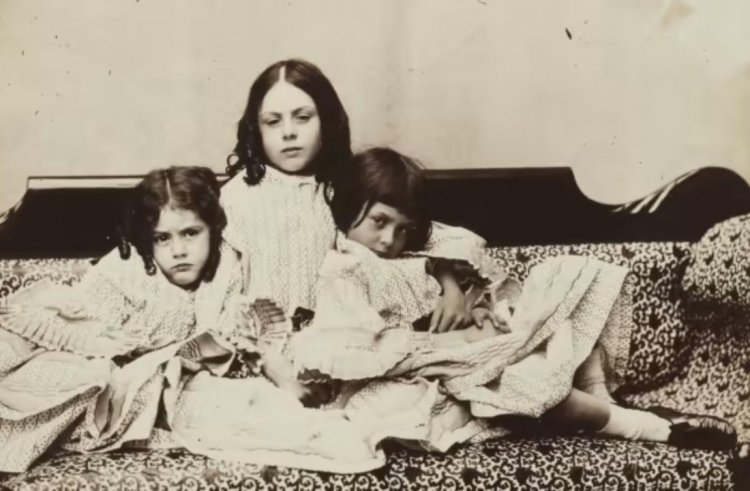 Author Lewis Carroll, who wrote Alice in Wonderland and other famous children's books, had autism. In addition, he had one ear that was deaf. He stammered while speaking in social groups due to his speech disorder. Despite his disabilities, he became a renowned writer and storyteller despite his impairments.
A third of eleven children born to Frances Jane Lutwidge and Reverend Charles Dodgson, Lewis Carroll was born Charles Lutwidge Dodgson on January 27, 1832. It was a happy childhood for Carroll.
His mother's patience and kindness raised him into an excellent young man, as well as his father's tutoring despite his religious duties. In addition to making up games and writing stories for his seven sisters and three brothers, Carroll wrote poems and short stories.
Louis Braille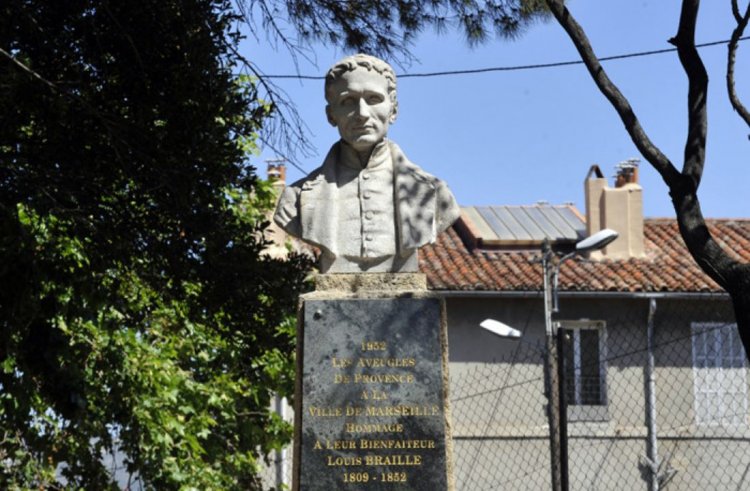 Louis Braille invented the Braille system to assist people with visual disabilities in reading and writing. After him, the Braille language was named after this tactile system. Louis Braille became blinded in one eye due to an accident when he was three years old.
Following the infection, both eyes were affected, resulting in total blindness. When Braille was still a student, he started developing touch-based codes. Royal Institute for Blind Youth provided him with a scholarship. The first code generated by Braille was presented in 1824.
Muhammad Ali
Muhammad Ali is one of the most famous heavyweight boxing champions. Ali was commonly known as the Greatest, a significant figure of the 20th century, and one of the greatest boxers ever. The first battle he fought was against dyslexia, but very few people know this.
As a great wordsmith, he wrote many motivational quotes, but his dyslexia prevented him from reading most of them. He was a charismatic and controversial sports figure of the 20th century, defining his turbulent times as one of the most charismatic and contentious of all time.
Family spokesman Bob Gunnell confirmed his death. An official spokeswoman for the family said the septic shock was the cause. In addition to Parkinson's disease, Ali, who lived near Phoenix, had other health problems. As a result of a respiratory problem, Mr. Gunnell had him admitted to the hospital on Monday.
Kim Peek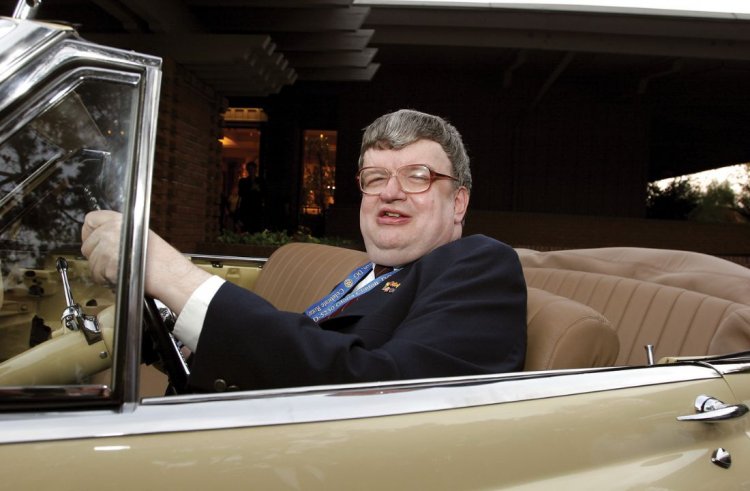 Rain Man (1988) was based on the character of Kim Peek if you're a Hollywood movie enthusiast. Although Kim Peek was not the Rainman, his story was quite different. He suffered from a condition in which both hemispheres of his brain lacked bundles of nerves. Currently, he can read the left page of a book with a left eye and the right page with a right eye due to his unique eye condition.
The two pages were read and memorized in just 8 seconds. In his lifetime, he learned more than 12,000 books with his remarkable reading and memory skills. There were 15 subject areas in which he was an expert.
Johnny Depp
He revealed in an interview that his left eye is completely blind and his right eye is near-sighted in a discussion about the film Pirates of the Caribbean. He told Rolling Stone magazine in 2013 that he had never had a proper vision. Along with nominations for three Academy Awards and two British Academy Film Awards, Depp has won a Golden Globe Award and a Screen Actors Guild Award.
As a teenager eaten by his bed in A Nightmare on Elm Street (1984), Depp made his film debut thanks to Allison's friend Nicolas Cage. A music career inspired Depp to drop out of high school when he was 16. A music career inspired Depp to drop out of high school when he was 16.
Trischa Zorn
Her achievements make her the most decorated Paralympian of all time. Despite being paralyzed, Trischa won 55 medals at the Paralympics, including 41 gold. Trischa has held many world records in her disability category, in addition to being the most successful Paralympian of all time.
As a result of a rare disease, she was born legally blind. The iris of her eye is abnormally developed due to a rare condition called Aniridia. Her name was enshrined in the 2012 Paralympic hall of fame. She also founded an award in her honor in the USA for disabled swimmers - the Trischa L Zorn Award.