Will demon slayer season 2 be on Netflix
Will demon slayer season 2 be on Netflix
Updated on November 17, 2022 10:40 AM by Anthony Christian
The Demon King returns to Demon Slayer season 2! Following the first season, Demon Slayer: Mugen Train became the highest-grossing anime of all time, as well as Japan's and the world's top-grossing movie of 2020. Fans could not wait for the hit anime show's second season to premiere, so it is no surprise they could not wait until December. In season two of the manga series adapted from Koyoharu Gotouge, Tanjiro Kamado and Muzan Kibutsuji continue to battle throughout the novel.
A demon has been causing chaos in the Japanese red-light district of Yoshiwara, and the season's core protagonists travel to find it. Fuji TV responded to concerns about the anime's setting before season two was released, stating that it was inappropriate for an animated series that young children would enjoy watching. It has been subjected to the usual examination. Still, Fuji TV plans to broadcast the second season of Demon Slayer without any changes, according to Yuriko Nakamura, Fuji TV's head of programming. Find out when and where Demon Slayer's second season will air, along with what is in store for Tanjiro and his demon sister Nezuko.
When will Demon Slayer season 2 be released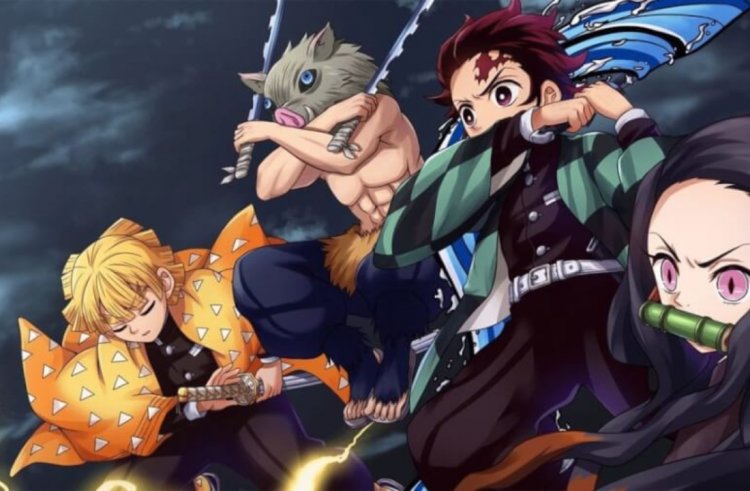 Fuji TV aired an hour-long episode on Sunday, 5th December 2021, giving fans their first glimpse of Tanjiro Kamado's season two adventures. The episode schedule for season two has yet to be confirmed, but the show will air on Sundays in the foreseeable future.
Storyline
After completing rehabilitation training at the Butterfly Mansion, the group arrives. Over 40 people were killed on the Mugen Train mysteriously disappeared. Together with Zenitsu and Inosuke, Tanjiro and Nezuko face a demon aboard the Mugen Train and Flame Hashira Kyojuro Rengoku, one of the most powerful swordsmen in the Demon Slayer Corps. Sound Hashira Tengen Uzui, one of the top swordsmen of Demon Slayer Corps, joins Tanjiro and the group at the Entertainment District, where demons dwell.
Cast members
Natsuki Hanae as Tanjiro Kamado
Akari Kitō as Nezuko Kamado
Hiro Shimono as Zenitsu Agatsuma
Yoshitsugu Matsuoka as Inosuke Hashibira
Katsuyuki Konishi as Tengen Uzui
Miyuki Sawashiro as Daki
Atsumi Tanezaki as Hinatsuru
Shizuka Ishigami as Makio
Nao Toyama as Suma
Ryōta Ōsaka as Gyutaro
Satoshi Hino as Kyojuro Rengoku
Daisuke Hirakawa as Enmu
Akira Ishida as Akaza
Junya Enoki as Senjuro Rengoku
Toshiyuki Morikawa as Kagaya Ubuyashiki
Rikiya Koyama as Shinjuro Rengoku
Daisuke Namikawa as Hotaru Haganezuka
Toshihiko Seki as Muzan Kibutsuji
Kazuhiko Inoue as Yoriichi Tsugikuni
Mamoru Miyano as Doma
Demon Slayer season 2: How to watch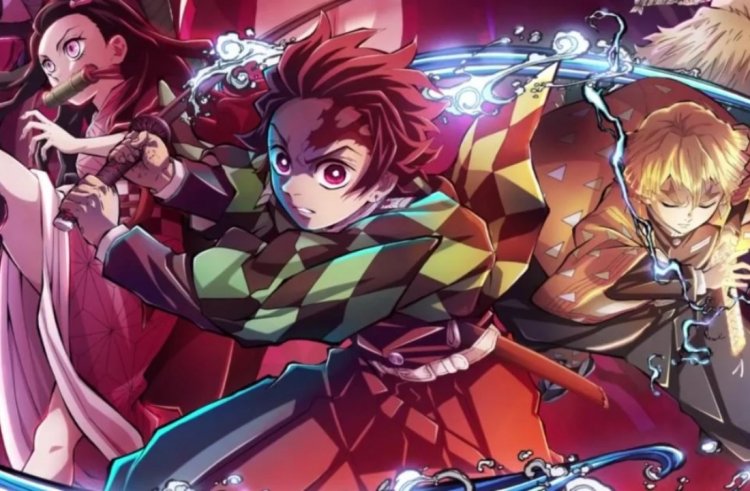 (Image Credits:ComicBook.com)
Demon Slayer season two is available on Crunchyroll, Hulu, and Funimation. As the first season of Breaking Bad landed on Netflix a few months after its original broadcast, we can expect a few months later for the second season to debut on the streaming service. While season one is still available on Netflix, it was released in 2019.
Demon Slayer: what is it all about
During the epic saga of Demon Slayer, a kindly teenage boy named Tanjiro is distraught after demons murder his entire family, and his sister is also transformed. Having a vendetta against his family and seeking payback, he trains as a demon slayer and tries to turn his sister back into a human to bring justice. In the series, Muzan Kibutsuji, the demon that slaughtered his family, is trained to become a demon slayer.
The plot of the second season of Demon Slayer
In its coming episodes, the second season will continue adapting the manga from where the film ended. The second season features the special ability of Tengen Uzui to command sound. Tanjiro tracks down a demon who has been causing havoc in Japan's red-light district in the second season adapted from the manga and a fan favourite. There is some suggestive content in that arc, but it has been passed through Japanese standards and practices without changing the original plot. Hashira mythology is also explored in the season.
What is the story behind Demon Slayer: Mugen Train
After finishing the last episode of Demon Slayer's first season, Tanjirou and Nezuko embark on an investigation into the disappearance of 40 people from a train in recent years, which leads them to investigate the train. In the end, it turns out that a sleep-manipulating demon stops people from waking up ever again.