When will season 6 of Outlander be on Netflix?
When will season 6 of Outlander be on Netflix?
Updated on November 19, 2022 12:36 PM by Laura Mendes
The 2014 historical drama fictional television series Outlander assorted with adventure, fantasy and Romance, transformed the viewers into fans with the developmental story by Donald D. Moore that takes us back to the era of World War II. Critics called the series purely magical as it depicted the accuracy of 1700s Scotland and America. Some even called the series a masterpiece.
Outlander Storyline
(Image Credits: HistoryExtra)
An English Military nurse is suddenly transported to 1743 from 1945. The plot centres on Claire Randall, a married war nurse who hails from 1945 and has been transported to 1743, when she finds herself suddenly thrust into a dangerous environment.
Release Date: August 9, 2014
Book Adaptation: The series is based on the novel Outlander by Diana Gabaldon.
Ratings:
IMDb: 8.4/10
Rotten Tomatoes: 8.9/10
Common Sense Media: 10/10
Outlander Cast
Sam Heughan as Jamie Fraser
Tobias Menzies's dual roles as Frank and Jonathan Randall
Stephen Walters as Angus Mhor
Annette Badland as Mrs Fitzgibbons
Graham McTavish and Gary Lewis as the MacKenzie brothers
Caitríona Balfe as Claire Beauchamp Randall
Lotte Verbeek as Geillis Duncan
Laura Donnelly as Jenny
Simon Callow as Duke of Sandringham
Steven Cree as Ian Murray
Bill Paterson as lawyer Ned Gowan
Robert Cavanah as Jared
Margaux Châtelier as Annalise de Marillac
Laurence Dobiesz as Alex Randall
Romann Berrux as Fergus
Rosie Day as Mary Hawkins
Dominique Pinon as Raymond
Marc Duret as Joseph Duverney
Awards
(Image Credits: IBTimes UK)
Outlander series won the 2014 Critics' Choice Television Awards under Most Exciting New Series and the 2016 Critics' Choice Television Awards for Most Bingeworthy Series.
It also won the 2015 People's Choice Awards under Favorite Cable Sci-Fi/Fantasy Show and the 2016 People's Choice Awards for Favorite Cable T.V. Sci-Fi/Fantasy Show.
It won the 2015 Saturn Awards for Best Actress on Television and the 2016 Saturn Awards for Best Fantasy Television Series and Best Actress on Television.
Outlander won the 2016 Women's Image Network Awards under Outstanding Drama Serie, Outstanding Actress in a Drama Series and Outstanding Show Written by a Woman.
Outlander won other awards, including
2016 Costume Society of America
2016 BAFTA Scotland Awards
2016 Scottish Gaelic Awards
2016 Hollywood Professional Association Awards
2017 Satellite Awards
And many more awards bagged by Outlander.
Outlander premiered until six seasons on Starz network in four languages: English, Scots, Scottish Gaelic and French.
Outlander Season 1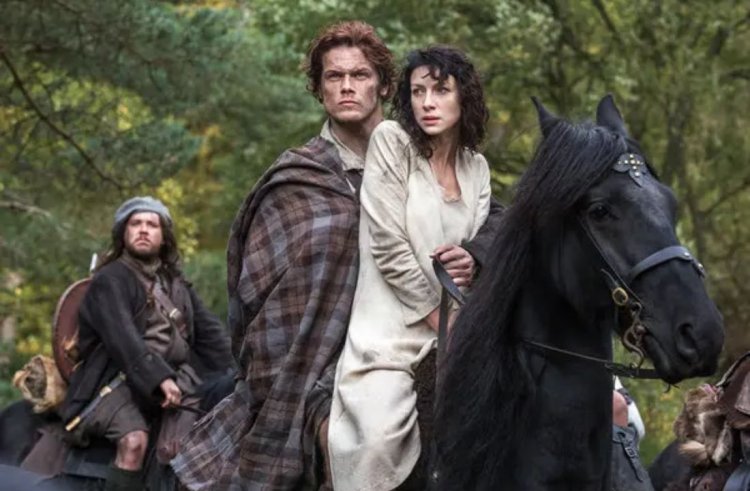 (Image Credits: The New York Times)
Claire Randall, a WWII war nurse, is transported back to 1743 Scotland on her honeymoon. There, she meets Jamie, a wounded young man, and is captured by a clan of Highlanders. The Laird is introduced to Claire. Claire becomes friends with the enigmatic Geillis Duncan as her doubts about her increase.
Beginning date: August 9, 2014
Ending Date: May 30, 2015
Episodes: 16
Outlander Season 2
Claire forces Jamie to make a promise to keep Randall alive until Frank's fall is certain when he arrives in Paris. To accomplish this, she persuades Randall to wed Mary Hawkins. Faith, the daughter of Claire and Jamie, is stillborn, and her 18th-century wife departs for Scotland.
Beginning date: April 9, 2016
Ending Date: July 9, 2016
Episodes: 13
Outlander Season 3
Young Ian and Marsali, Fergus and Laoghaire's second daughter, have announced their intention to get married, and Jamie is against it. Jamie and Claire are travelling to Jamaica to save them. When the wind dies, they must cope with more serious issues since Jamie suffers while on board.
Beginning date: September 10, 2017
Ending Date: December 10, 2017
Episodes: 13
Outlander Season 4
(Image Credits: Decider)
Despite escaping jail, Murtagh is still sought by both the red coats and Aunt Jocasta, and the season's concluding moments show that Governor Tryon has given Jamie the order to find him.
Beginning date: November 4, 2018
Ending Date: January 27, 2019
Episodes: 13
Outlander Season 5
Claire and Jamie Fraser battle to protect Fraser's Ridge, the house they built in the U.S., in Season 5 of Outlander. The festivities for Brianna and Roger's wedding are where it all starts. The couple in this series tries to cope with the trauma of their prior relationship with Stephen Bonnet.
Beginning date: February 16, 2020
Ending Date: May 10, 2020
Episodes: 12
Outlander Season 6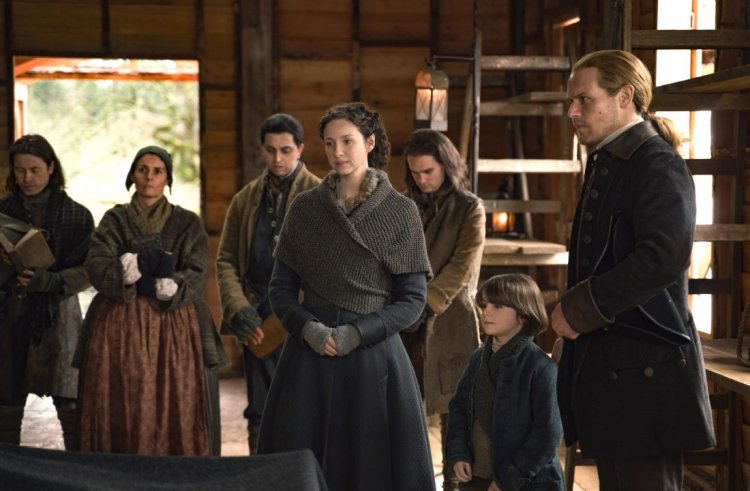 (Image Credits:SheKnows)
As the political turbulence that would eventually lead to the Revolutionary War played out around them, Jamie and Claire worked to create and safeguard their new home in colonial America.
Beginning date: March 6, 2022
Ending Date: May 1, 2022
Episodes: 8
Thoughts on season 7
Outlander's seventh season has just recently been revealed. The release date is still unknown; however, it will likely be around late 2022 or early 2023. Season seven will include 16 complete episodes, which is twice as much as Season 6, which had eight episodes instead of 12, owing to Covid delays.
Is Outlander on Netflix?
Outlander is available on Netflix in the U.S. but only from season 1 to season 5 due to exclusivity rights. Due to geo-blocking, season 6 is unavailable in the U.S. on Netflix, so one can use a VPN connection to access the episodes of the sixth season of Outlander.
Steps to watch using VPN
Step 1: Download and install Express VPN
Step 2: Open the Netflix app, select the three dots, type France/Canada in the location and select the result.
Step 3: Click the power button.
Step 4: Click Netflix and enjoy the show.
Other streaming platforms to watch Outlander
Since Starz is Outlander's home network, it may be viewed online. You can subscribe to Starz to your Hulu account starting at $5.99 per month and watch every season of Outlander if you already have one.
Without a VPN, you won't be able to view Hulu or Starz if you're outside of the United States because of geoblocking limitations (more on that below). To watch Outlander, you may unblock the Hulu and Starz streaming collections using a VPN.
The show is also available on Amazon Prime Video with Prime Subscription.
Get ready to watch your favourite Outlander show on Netflix and use ExpressVPN to connect to other regions to watch season 6 of Outlander.