Timothee Chalamet lost out on between 9 and 13 times the fees he charged for Dune by being rejected for the role of Spider-Man
Timothee Chalamet lost out on between 9 and 13 times the fees he charged for Dune by being rejected for the role of Spider-Man
Published on December 20, 2022 05:42 AM by Anthony Christian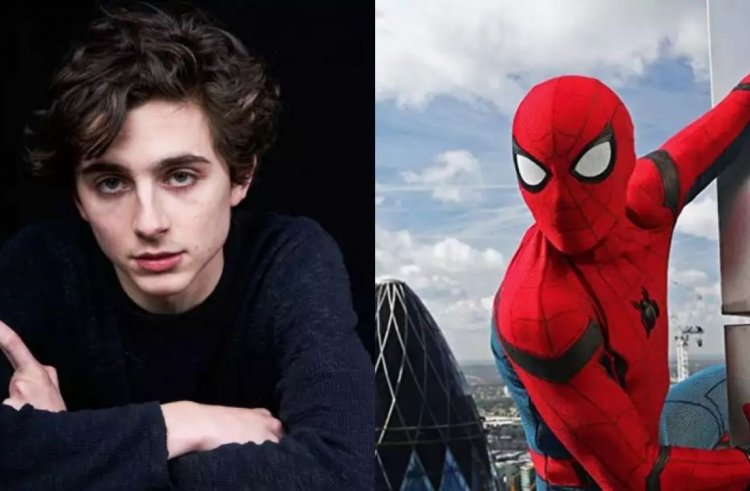 (Image Credits: O Vicio)
Timothée Chalamet, who gained notoriety when his performance in Call Me By Your Name received widespread acclaim, is currently on the list of the most adaptable young performers. But not every actor is given the opportunity they deserve. Timothée once had the same dream of being Spider-Man, Marvel's neighborhood hero, but he gave up even after giving two auditions. See how much he might have missed out on by not becoming the Marvel superhero by scrolling down.
Timothée's dream role was lost, as has happened in many other cases where actors have publicly expressed their regret. Even though Chalamet has had a very successful career, it's a little difficult to see Tim as Spider-Man after seeing Tom Holland put on the Spider-Man costume.
Timothée Chalamet said that his attempt to become a superhero had failed terribly in his acceptance speech after winning the Best Actor prize at the Los Angeles Film Critics Association Awards in 2018 for his work in Call Me By Your Name. I read twice, and I left sweating in a complete panic, he claimed. He wanted to retake the audition nevertheless after realising what he had lost out on.
In a statement, Timothée Chalamet said, "I called my agent, [UTA's] Brian Swardstrom, and I said, 'Brian, I thought about this a lot and I have to go back and knock on that door and read again,' and he told me the story of Sean Young and how, in an attempt to become Catwoman, had scared everyone away when she showed up at the studio gates in costume."
Did you know that Timothée Chalamet lost money by not signing on to be a Marvel superhero, though? Tom Holland reportedly made $250,000 for his role in Captain America: Civil War while earning $500,000 for his work in Spider-Man: Homecoming. In addition, the actor reportedly received a $1 million bonus due to the film's enormous success.
Tom Holland's versatility expanded after he starred in Avengers: Endgame and had his own two solo projects, which is why he now receives close to $4–$5 million for his performance these days. However, News sources claim that Tom's largest salary to date was $10 million for Spider-Man: No Way Home.
Timothée Chalamet reportedly demanded $2.2 million for Dune, on the other hand. Therefore, it appears that he has lost $20–30 million as a result of not becoming Spider-Man.
Phew! What a large sum of money.
Also Read: 'Titanic' Turns 25! Leonardo DiCaprio and Kate Winslet are both absent from James Cameron's 'Can't Imagine' movie