The Young & The Restless Mega-Twist: Who Is Ashland Locke?
The Young & The Restless Mega-Twist: Who Is Ashland Locke?
Updated on July 26, 2022 12:05 PM by Ava Sara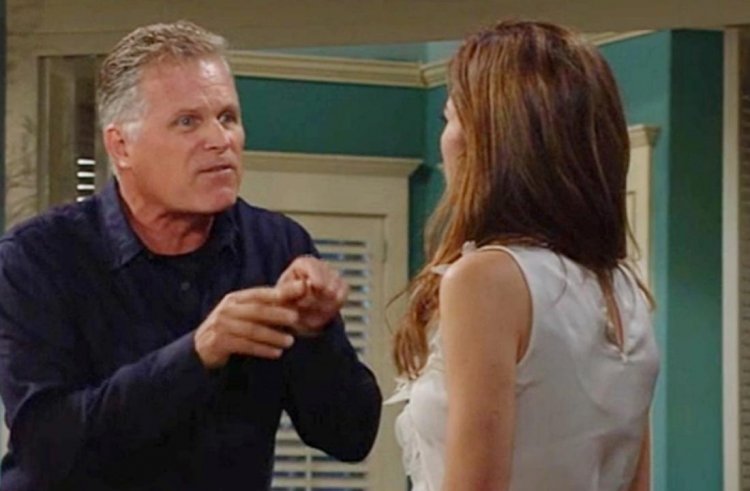 Though the altercation between Ashland Locke and someone after Victoria let him into her home was somewhat predictable, the twist at the end was something many did not see coming. Congratulations to Young & Restless for their, erm, killer cliffhanger!Victoria's brother Adam had just warned her that Locke might be trying to harm her when she found her ex staring at her through the French doors. Victoria invited her ex into the house. Late at night. Of course, she did.
Victoria had expected Ashland to receive some closure, but she never anticipated how unhinged and irrational he would become. We're not sure why she didn't, since she was well aware that he trashed his suite at Genoa City Athletic Club. The feeling of him watching her in Chancellor Park even gave her the creeps earlier .
Victoria became unnerved once the identity thief was inside, even though she tried not to show it, especially when he refused to leave. Her path to the door was also blocked by Locke, a move that must have given her JT Hellstrom flashbacks.
Victoria was emboldened when Ashland told her he had "nothing left to lose." Nick knocked and called, and an emboldened Victoria told Locke that no one could ever love him. That provoked Locke sufficiently so that he lunged at her.
In a nod to the JT debacle, Victoria grabbed her fireplace poker to defend herself against Locke, and warned him the phone was ringing because her security detail was arriving.The proverbial hero to the rescue was Nick, who intervened after repeatedly knocking and phoning. In response to Locke's grab of his sister, he sucker punched the disgraced mogul, who - who else? He hit his head on the fireplace hearth after falling.
After Victoria discovered her husband was dead and had contacted Chance, the beleaguered CEO met with her brother to discuss next steps. Rather conveniently, Nick went outside in gale-force winds for a breath of fresh air, which provided opportunity for an interesting twist to develop.The body had simply disappeared, leaving only a few small pools of blood behind when they stepped back inside.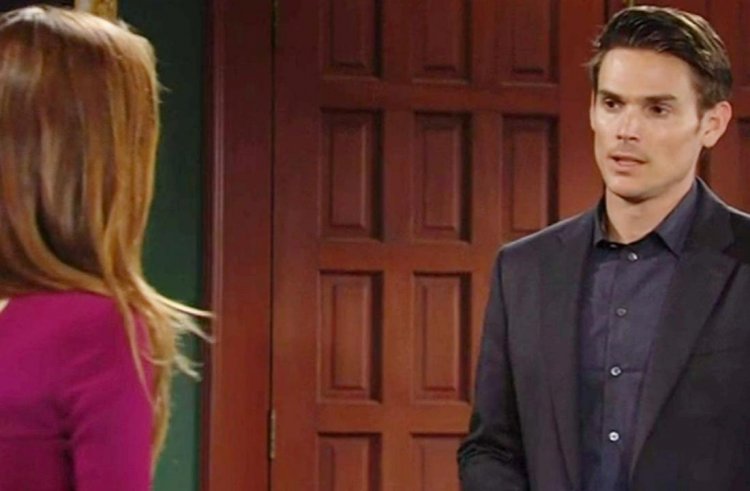 The fact that Nick is not facing a murder charge may be good news but it opens the question of 'What happened to Ashland Locke?'"A man who had no pulse moments ago suddenly recovered enough to make his way back out of the French doors and into the darkness unaided? It may seem unlikely, but anything is possible in soap operas.
Someone may have appeared and taken Ashland - or his body, as the case may be - away from the scene. Perhaps for the purpose of helping Nick and Victoria. There's no crime if there's no body, right?In light of Nikki's suggestion, and Young & Restless spoilers showing Victor doing damage control, we think the Black Knight is to blame. He obviously had a few henchmen with him, since the Mustache, as powerful as he's known to be, couldn't have dragged Locke's dead weight outside on his own.
In addition, Adam may have been involved. Victoria would be irritated to no end if he did another good deed, which is a compelling possibility. We don't know why he would have gone to the house... unless, of course, he was following Ashland.Also, Billy comes to mind. He may have gone back to the house to check on Victoria's health after warning Nick about Victoria's stress.
It makes us wonder if Ashland is truly dead, or if he is hiding somewhere healing in order to resurface as a villain at a later date. As for the character, he brought a tonne of excitement and intrigue to the soap.