The Real Reason Only Seven People Showed Up to Meri's Soul Retreat on Sister Wives
The Real Reason Only Seven People Showed Up to Meri's Soul Retreat on Sister Wives
Updated on November 28, 2022 01:36 AM by admin
Meri's foreseen efforts
Fans of the show Sister Wives are not surprised to learn that Meri Brown had trouble filling seats at her wellness retreat since the ticket price was excessively high. Meri has put a lot of effort into finding ways to occupy her time over the past few years, especially after Kody Brown made it abundantly plain that he did not feel married to his first wife anymore. Fans found it weird that the mother of one thought she was qualified to lead a motivational vacation, even though she had made more friends since she became a mother.
Great time in the Sister Wives retreat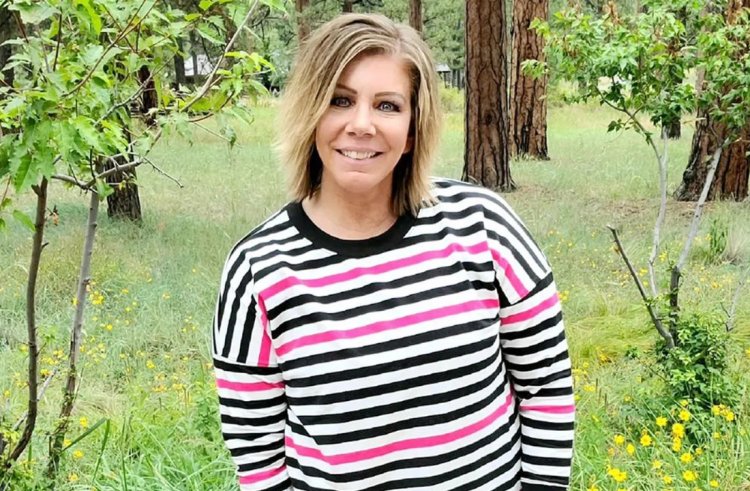 (Image Credits: the sun)
Meri claimed that everyone who attended the Sister Wives retreat had a great time and posted a snapshot of the group on Instagram after the event was over. The small size of the gathering, which only included seven guests in addition to Meri, was rapidly brought to the followers' attention. In the first picture, a group of women is shown posing in front of Meri's bed and breakfast, which is called the Lizzie Heritage Inn. This is the location where the activities that took place throughout the weekend took place. The second picture shows a group of people climbing out of a canyon while passing by a woman. Meri had stated on her Instagram account just a few days before the weekend vacation that there were still plenty of spots available. Still, followers were not happy about the high price. The viewers did not seem to be impressed, as seen by a fan's comment that said, "Practice what you preach gal."
What message she delivered through her Insta Post
I have just spent the most fabulous weekend with a group of very remarkable people.
The weekend of mindful movement hosted by Real Life Retreats was a smashing success.
Pushing forth despite setbacks allows you to tap into superhuman reserves of power and determination on your way to some truly incredible destinations.
Many of us neglect quiet time for introspection and contemplation as we rush from one day to the next, trying to meet the demands of others and ourselves. To figure out what matters most to YOU, you must give yourself some time to think about nothing but YOU.
Discover what you're truly passionate about, go for your goals and objectives, and work toward them every day, no matter how modest. Make sure you set out some time daily to reflect on who you are and what you value to become a better person.
Don't get sidetracked by people who have nothing to do with your tale-telling. Enjoy every moment of your life to the fullest! Always remember that you deserve the best life has to offer. You're deserving of this, and you're worth it.