The Ocean Eyes singer Billie Eilish 'didn't feel sexy' with blonde hair
The Ocean Eyes singer Billie Eilish 'didn't feel sexy' with blonde hair
Updated on December 02, 2022 18:59 PM by Andrew Koschiev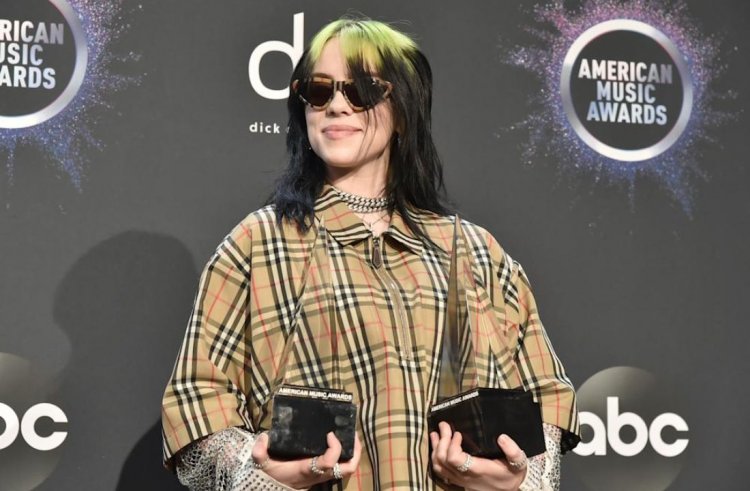 (Image Credits: Yahoo News UK)
The 20-year-old Grammy Award-winner stated in a recent interview with Highsnobiety that people absolutely altered their approach around her when she went blonde.
"I feel sexier when I dress masculinely. I didn't feel sexy for one second of being blonde," she explained. "When I was blonde, people treated me differently."
Billie Eilish changed her appearance
Billie Eilish also discussed the reasons behind the change in her aesthetic after establishing a distinctive appearance that included darker clothing, occasionally multicolored hair, and a masculine manner.
Eilish added, "People saw me as this 15-year-old, a kid, who wore this kind of stuff, looked this kind of way, acted this kind of way, said this kind of way. I felt like I couldn't change. That's why I went so far to the other side. I was trying to prove, 'Hey, f— you guys, I can do whatever I want
"Now I can look really masculine if I want, and really feminine if I want, and it's not gonna be an f—ing headline," she continued. "It's not that you wear one thing, and that's your new style — you f—ing keep wearing a bunch of s—."
Last year, Eilish debuted her blonde hair on social media, and she asked her followers to predict what her next hair color would be on Instagram at the time, asking, "Did you guess correctly? "
Also Read: The Actor Of Orange Is The New Black And Former Nfl Player Brad William Henke, Dead At 56
On the cover of Vogue
The "Bad Guy" singer celebrated her new hairstyle with a British Vogue pin-up cover photo session and new album artwork for Happier Than Ever.
In December, Eilish resumed her silence while teasing her brown bangs on her Instagram Story with the caption "Guess what." She posted a photo of herself with a full do with the comment, "Miss me?"
Eilish's fashion outlook
Eilish's fashion sense has developed over time, and her most current clothing combines feminine and masculine features. She seems to be having a great time enjoying her newfound freedom to dress as she chooses, wearing everything from slip skirts to sweater vests.
The Ocean Eyes singer has been active since the release of her latest album, Happier Than Ever, in 2021. We are excited to see what she does next after her work with Nike and launching her fragrance brand, Billie Eilish Fragrances.