The Most Divisive Bollywood films ever produced
The Most Divisive Bollywood films ever produced
Updated on July 25, 2022 10:24 AM by Anna P
Bandit Queen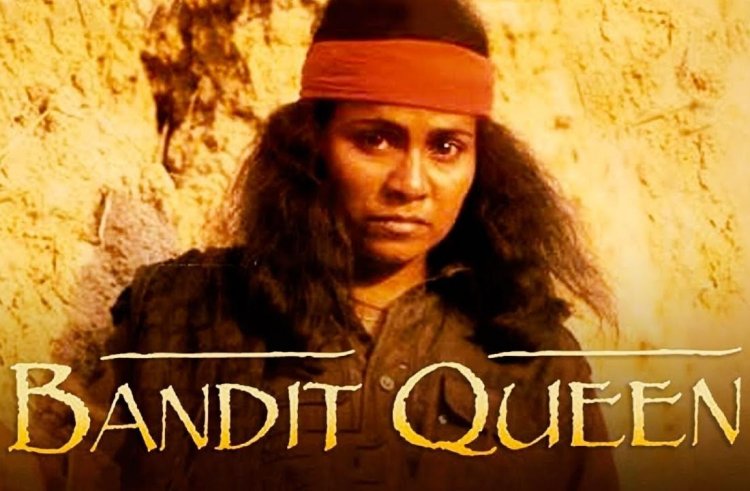 The biography of Phoolan Devi as it is described in Mala Sen's book India's Bandit Queen: The True Story of Phoolan Devi is the basis for the 1994 Hindi-language biographical film Bandit Queen. Seema Biswas played the title role, and Shekhar Kapur wrote, produced, and directed the film. Ustad Nusrat Fateh Ali Khan created the music. The movie received the National Film Award for Best Hindi Feature Film, as well as the Best Movie and Best Direction Filmfare Critics Awards for that year. The movie was shown at the Edinburgh Film Festival after having its world premiere in the Directors' Fortnight section of the 1994 Cannes Film Festival.In the summer of 1968 opens the movie in a small Uttar Pradesh village. Putti Lal, a twenty-something man, is the husband of Phoolan (Aditya Shrivastava). Despite the fact that child weddings were common during the period, Phoolan's mother Moola (Savitri Raekwar) is against the match's date. Unfortunately, Phoolan's elderly father Devideen (Ram Charan Nirmalker), who adheres to his culture, disagrees, and Puttilal is sent off with Phoolan.
The caste system and other forms of sexual and economic exploitation are practiced against Phoolan. (Phoolan's family and Puttilal's family are members of the lower caste Mallah sub-caste; in social and political affairs, the higher caste Thakur rules.) Phoolan finally flees and comes home because Puttilal is physically and sexually abusive.In light of this, Phoolan resides with her cousin Kailash (Saurabh Shukla). She comes across a group of robbers from the Babu Gujjar gang, led by Vikram Mallah Mastana while traveling to another hamlet (Nirmal Pandey). Phoolan initially stays with Kailash, but she is ultimately forced to leave. Phoolan, frustrated and despondent, go to the neighborhood police to ask to have her ban revoked. However, the police beat, harass and imprison her, and while she is in detention, they rape her.
Fire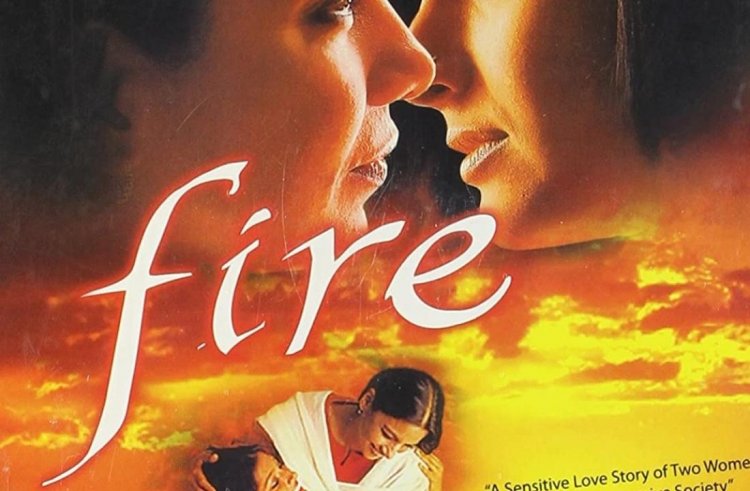 Shabana Azmi and Nandita Das star in the 1996 Indo-Canadian erotic romantic drama film Fire, which was written and directed by Deepa Mehta. It is the first book of Mehta's trilogy on the Elements; Earth (1998) and Water follow (2005). It is also a controversial Bollywood movie.The 1942 short tale "Lihaaf" by Ismat Chughtai serves as the basis for the movie ("The Quilt"). One of the first popular Bollywood movies to explore a lesbian relationship and clearly depict homosexuality is Fire. Following its debut in India in 1998, activists organized a number of rallies, sparking a flurry of public discussion on topics including freedom of expression and homosexuality.Young Radha is seated in a mustard field with her parents when the movie opens. Radha claims that she does not understand the lesson in her mother's story about the person who yearned to visit the ocean.
The movie then cuts to Sita, who is now recently married and on her honeymoon with her cold and uninterested husband Jatin. Jatin lives in a traditional joint family setting with his mother Biji, who is paralyzed, his older brother Ashok, his sister-in-law Radha, and the household servant Mundu. A little store owned by Ashok and Jatin offers meals and provides VHS rentals.Sita discovers that Jatin doesn't care about her and that he merely consented to the arranged marriage to stop Ashok from bugging him. Sita doesn't tell Jatin to stop dating his contemporary Asian girlfriend. Not all is well in Jatin's house, either.
Black Friday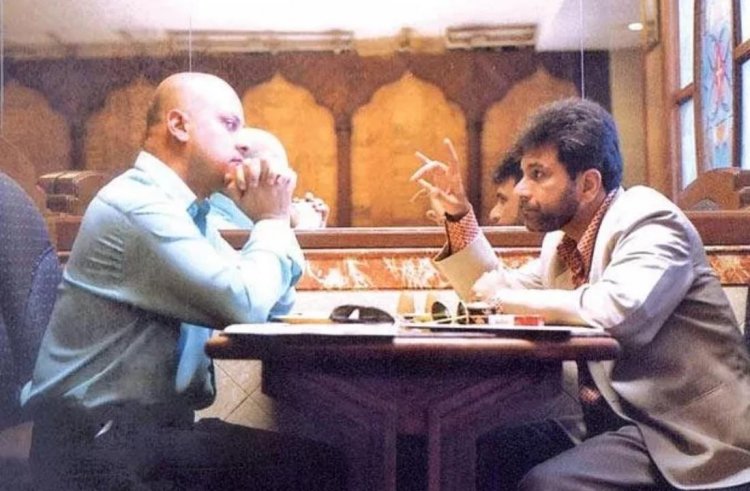 American slang refers to the Friday after Thanksgiving as "Black Friday." The release of this contentious film typically marks the start of the US holiday shopping season. Many retailers open early, often as early as midnight, or even on Thanksgiving, and frequently have heavily advertised promotions with steep discounts. Some retailers extend their offers till Monday or for a full week.Since 2005, Black Friday, which always falls on the fourth Friday of November unless November 1 is a Friday, has consistently been the busiest shopping day of the year in the United States.The Panic of 1869, however, when financiers Jay Gould and James Fisk attempted to dominate the gold market by making use of their connections with the Grant Administration, was the most major such episode in American history. President Grant ordered the Treasury to release a significant amount of gold when he became aware of the manipulation, which stopped the run and led prices to fall by 18%. In the of one day, fortunes were made and destroyed, and Abel Corbin, the president's own brother-in-law, suffered disastrous results.The term "Black Friday" was first used to describe the day after Thanksgiving in November 1951 and again in 1952 in the journal Factory Management and Maintenance. In this instance, it refers to the custom of employees reporting sick the day following Thanksgiving in order to enjoy a four-day weekend.The phrase was first used on November 29, 1975, in The New York Times, where it still expressly refers to "the biggest shopping and traffic day of the year" in Philadelphia. The Philadelphia Inquirer noted in 1985 that retailers in Cincinnati and Los Angeles were still unfamiliar with the term, despite the fact that it quickly gained greater popularity.
Nishbad
Amitabh Bachchan and Jiah Khan make their acting debut in Ram Gopal Varma's 2007 Indian drama Nishabd (English: Speechless). The 1999 American film American Beauty and the 1986 Indian film Anokha Rishta served as inspiration for the movie's plot.Young Ritu (Shradha Arya), who is in the opening scene of the movie, invites her friend Jia (Jiah Khan) to spend the holidays with her in her Keralan house. Vijay Anand (Amitabh Bachchan) and Amrita (Revathi), Ritu's parents, live in a lovely home amidst stunning surroundings. Amrita works as a housewife, whereas Vijay is a photographer.Jia's mother studies in India while she lives alone in Australia (Jia's parents are separated). She is an independent teenager who has no commitments or concerns. She claims to have some affinity for Vijay, but that's about it. But when Vijay captures Jia drenching herself with the yard hose in photos, his entire life is turned upside down. Something benign develops into something bigger, which develops into something uncontrollable.
Three people are killed when Vijay and Jia's worlds intersect. Jia and Vijay are seen kissing, and Ritu tries unsuccessfully to get Jia out of the house without telling her mother the truth. Shridhar, Amrita's brother, pays them a visit around this time (Nassar). He learns the frightening truth about Jia and Vijay through a series of incidents. When Shridhar confronts Vijay, he realizes that Jia and he are dealing with a serious situation. When Vijay tells Amrita he loves Jia, she is devastated. Vijay learns from Shridhar about Jia's impressionable and impressionable age when even a simple act of kindness might feel like love. As soon as Vijay realizes, he tells Jia to leave the house.
Aarakshan
The 2011 Indian drama film Aarakshan, which translates to "Reservation," stars Amitabh Bachchan, Saif Ali Khan, Manoj Bajpayee, Deepika Padukone, and Prateik Babbar. The controversial movie is a socio-political drama that Prakash Jha directed and is centered on the contentious caste-based quota policy in Indian government employment and educational institutions. On August 12, 2011, this controversial movie was released to generally negative reviews. Deepak Kumar (Saif Ali Khan), a top-performing MSc candidate, is interviewing for a teaching position at a wealthy school in 2008. When the interviewers learn of his low caste roots, they reject him. Dr. Prabhakar Anand, Deepak's mentor, is informed of the occurrence (Amitabh Bachchan). Deepak is offered a temporary position as a teacher at STM by Dr. Anand, the illustrious principal of the prestigious college where Deepak attended. Deepak is consoled by his upper-caste friend Sushant (Prateik Babbar) and his girlfriend Poorvi (Deepika Padukone), who is the daughter of Dr. Anand.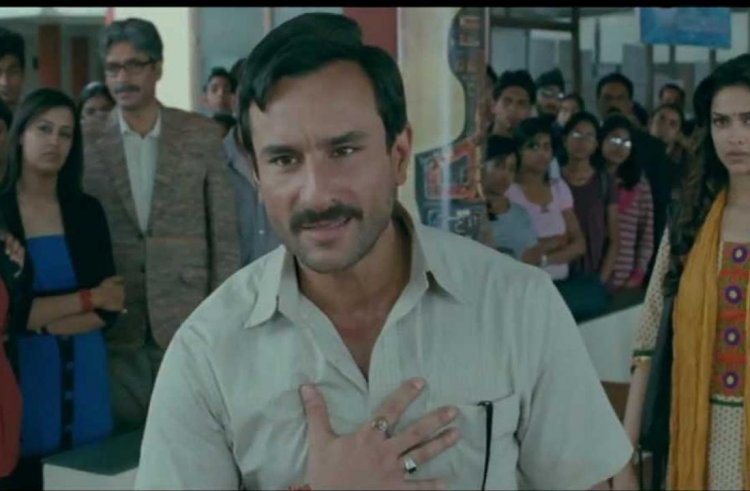 Baburam, the state minister, wants to enroll his misbehaving nephew at STM. However, Dr. Anand rejects him. The minister chooses to appoint Mithilesh Singh (Manoj Bajpayee) to the board of the STM college. Mithilesh is cunning and greedy and simply wants to benefit himself. The minister's lofty goal is to create a multibillion-dollar educational conglomerate, and he intends to do this by using Mithilesh's side company, a coaching class. Reservations are made for Other Backward Classes by the Supreme Court. A sizable group of STM students come to the school's gates and cause a commotion while loudly applauding the decision. Sushant attempts to disperse the revelers by gathering a group of upper-caste boys. Deepak and Sushant are taken away by Dr. Anand, who is astonished to see that Deepak has turned against him. Subsequently, Poorvi meets Deepak and demands that he apologize to her father. Deepak declines, and the two later split up.