The Heartstopper Season 2 Trailer is out; Kit Connor and Joe Locke are out for a romance!
The Heartstopper Season 2 Trailer is out; Kit Connor and Joe Locke are out for a romance!
Updated on July 26, 2023 15:46 PM by Andrew Koschiev
The well-known TV program Heartstopper debuted in April 2022, becoming one of the most popular Netflix original series in recent years. The coming-of-age romance drama series received much praise for its tender and touching presentation of many LGBT love tales.
Heartstopper, a television series developed by Alice Oseman, will soon return to screens. The Heartstopper Season 2 trailer, which Netflix recently released on social media, is now capturing moviegoers' hearts.
Romantic series!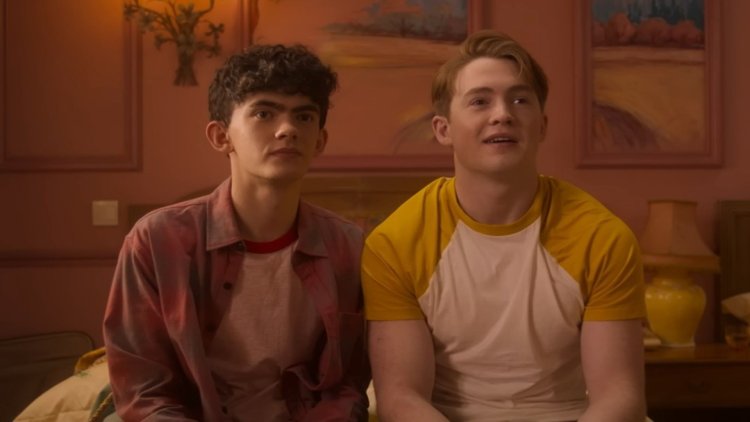 (Image Credits: Pinkvilla)
Heartstopper Season 2's highly anticipated official trailer clarifies that the LGBT romance series is off to a new beginning because it is now set in Paris, the metropolis of love. The primary protagonists, Charlie Spring and Nick Nelson, who Joe Locke and Kit Connor respectively portray, are seen traveling to Paris with their friends for a fun trip while re-discovering their relationships and exploring their sexuality in the trailer.
Confusion for teenagers!
The youngsters appreciate their newfound affection for one another but are still unsure what they want. Some still have trouble accepting their sexuality, while others are unsure of how their romantic interests feel about them.
Nick Nelson is seen consoling Charlie Spring, who is still a closet gay, during one of their private chats as he faces pressure to come out. Charlie hears Nick say, "I want you to come out when and how you want to come out," and he feels comforted.
Cast and crew of Heartstopper Season 2!
Along with Joe Locke and Kit Connor, the Netflix series, which Euros Lyn directs, also stars a stellar ensemble of actors in key roles, including
Yasmin Finney,
Corinna Brown,
Kizzy Edgell,
Tobie Donovan,
Rhea Norwood,
Jenny Walser,
Sebastian Croft,
Cormac Hyde
Corrin, Fisayo
Akinade,
Chetna Pandya,
Stephen Fry,
Olivia Colman, and others.
On August 2 of this year, Heartstopper Season 2 is expected to premiere on television. According to sources, the popular LGBTQ television program has already received a third-season renewal.
Click on factswow.com for more updates about Heartstopper Season 2!