The 'Dream Come True' collection is inspired by Garcelle Beauvais' Haitian roots.
The 'Dream Come True' collection is inspired by Garcelle Beauvais' Haitian roots.
Updated on July 13, 2022 18:20 PM by Ella Bina
Real Housewives of Beverly Hills star Garcelle at Home, 55, launches her first indoor and outdoor home decor brand this month. Designed in partnership with HSN's Design Development and Global Sourcing (DDGS) team, the collection will be exclusively available on HSN.com starting July 13. A dream come true, Beauvais tells PEOPLE exclusively. It's a 'pinch me a moment for me to have my line now since I have been obsessed with home decor and interior design forever.""I am excited about starting a new business," she says. As a little girl in Haiti, I never could have dreamed that I would grow up to be an interior designer. It's been an amazing experience to build a brand like this. Our modern, tropical lifestyle collection includes everything from beaded placemats to vibrant bedding textiles to throws, pillows, and doormats. The prices range from $20 to $130.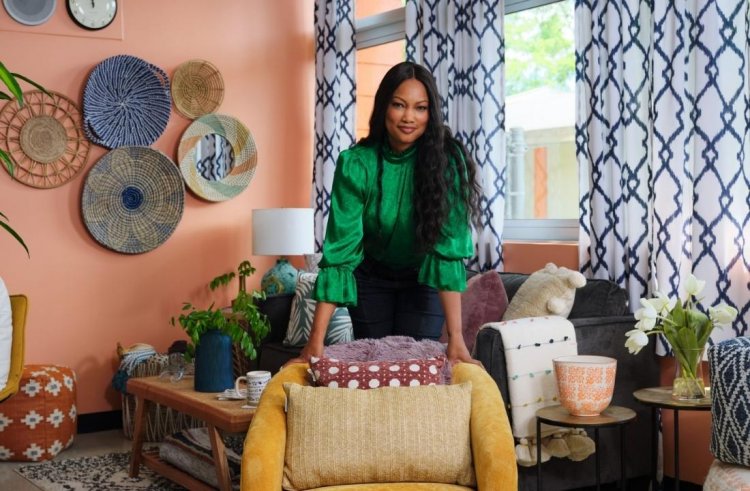 When we designed it, we drew inspiration from my island roots and the beach," says Beauvais. I loved creating this space because we were quarantined in our homes for so long [due to the COVID-19 pandemic], and I wanted it to feel like you were in an entirely different environment - even just entertaining friends at home.She says that one of the things she wants to achieve with this line is to allow you to create the tropical oasis of your dreams. There's no doubt that I love the beaded palm print placemats - and I've discovered that, if you don't want them on your table, you can frame them and hang them on the wall. But I also enjoy the pillows, since they come in two different designs."Alternatively, you can get the entire line or add to what you already have. We have hand-crafted wall art that I just love; it's got this gorgeous texture and color. On its own, it's stunning, but you can hang three together on the wall and it makes such a statement. It's a conversation piece, for sure.