The Bulge Of Tenoch Huerta On Wakanda Forever: Was It Removed?
The Bulge Of Tenoch Huerta On Wakanda Forever: Was It Removed?
Published on November 29, 2022 18:22 PM by Michael Davis
From his mutant abilities like super strength, flight, and longevity to his leadership role as the ruler of Talokan in Black Panther: Wakanda Forever, Tenoch Huerta's Namor the Sub-Mariner is very well equipped. The actor also boasts quite the package. That is, he used to. Huerta responded to the viral tweet that claimed the Marvel movie edited out his bulge.
Famous star's wordings about the image controversy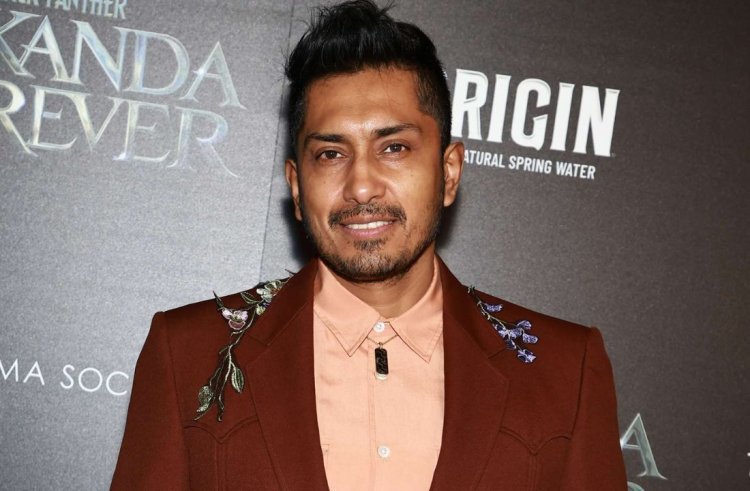 (Image Credits: People)
The only major item of clothing Huerta wears in Black Panther: Wakanda Forever is a green speedo, and in one of the images from the latest Marvel film, that part of his anatomy is extremely prominent. Marvel Studios faithfully adapted Namor's look for Black Panther: Wakanda Forever, but the image shows Huerta's bulge being less noticeable in the second version, which has been making the rounds. Both have significant differences in pictures as the right picture hails from the first Black Panther: Wakanda Forever trailer, while the left image is from a different preview. So, what is the secret here? Well, Tenoch Huerta, while speaking with GQ, clarified that the right picture is the actual one, stating:
"The only thing that I can say is: the original was the photo on the right. Without [the bulge]! That is original. No, I mean, I am not going to lie to people. Every man in the world, we have fragile masculinity, but not in that issue. I will say, the right one, the real one is the photo on the right."
Inspiring performance to be watched
It was decided to use digital magic to shrink Tenoch Huerta's size since his bulge has drastically shrunk in the left picture. Observe closely this short scene where Namor stands on the shore while his Talokan warriors charge since Black Panther: Wakanda Forever is currently being screened. We will know if we are getting Huerta's edited bulge or that part of his body's natural form in the finalized version of Wakanda Forever. However, at least it was not as wild as the time Elvis Presley's erection was not edited out of Girls!
Black Panther: Wakanda Forever brought Tench Huerta to a wider audience than Narcos: Mexico or The Forever Purge, despite him previously playing roles in other projects. One of Wakanda Forever's most praised parts is Huerta's Namor performance, which is a good thing. Overall, the movie has received positive reviews from critics and fans alike and has made over $675 million. The ending of Black Panther: Wakanda Forever and our thoughts on the end credits are well worth reading if you have seen it. Check out the exclusive TV and Special Presentation offerings from the Marvel franchise and break out your Disney+ subscription to watch the Marvel movies in order.