The 20 Greatest Heist Films Ever Made
The 20 Greatest Heist Films Ever Made
Updated on December 07, 2022 15:11 PM by Ella Bina
Most of us don't want to engage in unlawful activity. Even yet, there's a little exhilaration when we learn about someone's nefarious acts, especially if they're complex, carefully thought-out crimes. We are always intrigued by true crime, and a good theft narrative is no different.
Just to be clear, a good heist story isn't a straightforward theft. It's a planned crime (and occasionally more than one), committed by a gang of criminals who go to great lengths to avoid capture. Even if it isn't always the ultimate goal, money is typically a highly effective motivator. However, as spectators, we don't really care about the prize at the end. Ideally, we would like to observe the criminals' planning process for the theft.
What we really want to know is how the thieves organize the theft and, more crucially, whether they are successful in fleeing. A select few filmmakers, including Christopher Nolan, Steven Soderbergh, Wes Anderson (yes, that Wes Andersen) and Quentin Tarantino have created heist movies that continue to be entertaining years after their initial release.
There are two sides for us to support in cat and mouse games. Criminals are crafty and motivated to accomplish their goals using any methods necessary, and the law enforcement agencies tasked with apprehending them are no different. Additionally, each story will inevitably include a twist, a betrayal, or other surprise to keep you interested. Even though it's frequently included under the broader "crime" genre, the heist subgenre is still very much in existence. We have more than enough amazing individuals robbing things to keep us delighted for years to come thanks to recent blockbusters like Red Notice and the Fast and Furious series.
The top heist films of all time are included in the list below.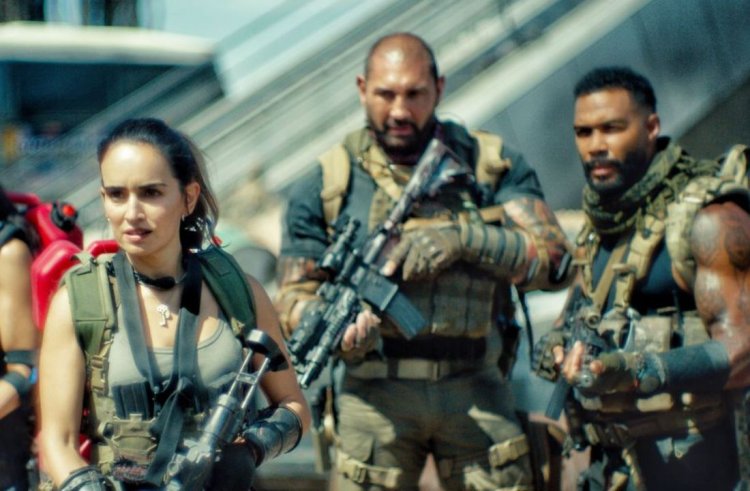 (Image Credits: IMDb.com)
The zombie apocalypse in Zack Snyder's Army of the Dead increases the stakes even higher than they already are in a heist film. The movie, which stars Dave Bautista, is about a squad sent to open a safe known for its difficulty and retrieve the millions inside. They only need to travel through the zombie outbreak's heart and finish everything before a bomb is detonated in Las Vegas to put an end to the undead.
Also Read: Best Zombie Movies On Netflix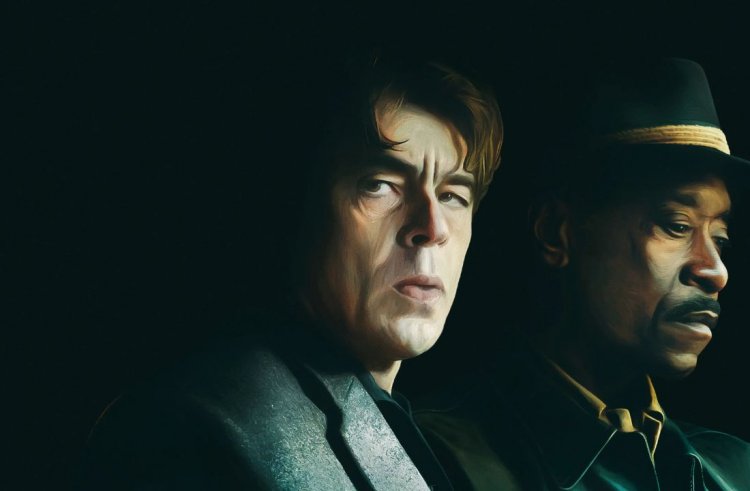 (Image Credits: The Nerds Of Color.com)
In this historical criminal thriller, Don Cheadle, Benicio Del Toro, and other actors star. Although it's more of an organized criminal film than a straightforward heist, there are still robberies, killings, and a tenacious Jon Hamm as a detective who hunts down everyone.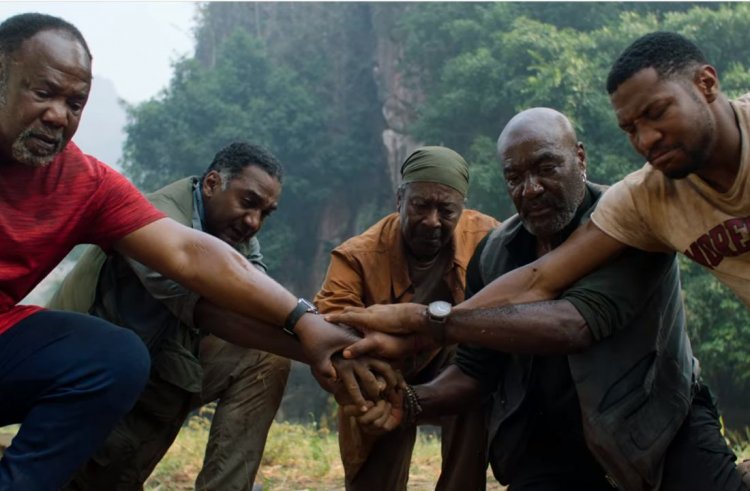 (Image Credits: Ars Technica.com)
To collect gold they had buried decades earlier, four Vietnam War veterans resolve to come home. In this film, directed by Spike Lee with a deliberate intention to celebrate the experiences of Black soldiers, the stakes are higher than the law. Although there are no authorities hunting them down, the party must overcome both personal and communal trauma if they are to discover the gold and make it back to the United States alive.
(Image Credits: IMDb.com)
This revenge heist, starring Viola Davis, is directed by Steve McQueen. Four women decide to pull off their own robbery after their husbands are killed in a failed heist in order to recoup the money their husbands stole. This robbery is notable for its outstanding acting as well as an unexpected twist that results in a rewarding conclusion.
All the Ocean's (2001, 2004, 2007, 2018)
(Image Credits: Fiction Horizon.com)
A list of heist films would be incomplete without Steven Soderbergh's well-known series. The original trilogy, which starred George Clooney, Brad Pitt, and Matt Damon among many others, centers on a crew of thieves who loot casinos. In the 2018 remake Ocean's 8, Sandra Bullock played the character's cousin.
The movies have the ideal amount of comedy, action, and tension. It's one of those franchises with a strong cast and an entertaining story that never tries to do more than depict a lot of attractive people acting immorally.
(Image Credits: Film Companion.com)
It's amusing to learn how the burglars did it, even if you know they'll get caught. This crime drama, which is based on the actual crimes of four college pals who plot to plunder a university library, stars Barry Keoghan (Eternals) and Evan Peters (American Horror Story).
Baby Driver (2017)
<
(Image Credits: IMDb.com)
In this heist movie starring Ansel Elgort, a getaway driver seeks to leave a life of crime with his lover. Along with Elgort, other of the well-known actors are Jamie Foxx and Jon Hamm. Director Edgar Wright allegedly has the script for the sequel written, according to Variety, and the movie has received three Academy Award nominations.
Also Read: 25 celebrities and their weird Halloween costumes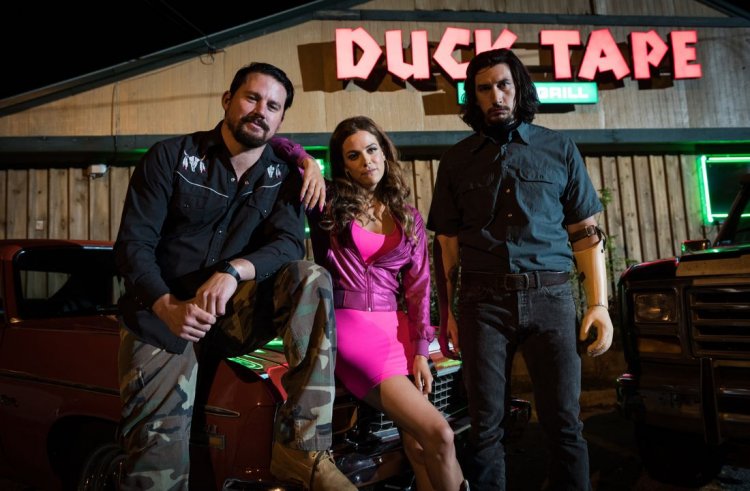 (Image Credits: Vague Visages.com)
The Logan brothers, played by Channing Tatum and Adam Driver, resolve to heist the Charlotte Motor Speedway one day after Jimmy (Tatum) is sacked from the building. Riley Keough and Daniel Craig are added to Tatum and Driver. Craig plays safecracker Joe Bang in a fun, high-energy performance, and Hilary Swank plays an FBI agent out to bring them all down. Steven Soderbergh is once again in charge of the direction for this. Heists are his thing.
Now You Can See Me (2017)
(Image Credits: You tube.com)
Now You See Me is the only place to seek for criminals with a little style. Jesse Eisenberg, Mark Ruffalo, and Woody Harrelson play a bunch of thieves who do magic acts and rob people, only to return the loot to their audiences. Due to the movie's success, a sequel was made, and according to Variety, a third movie is currently being developed.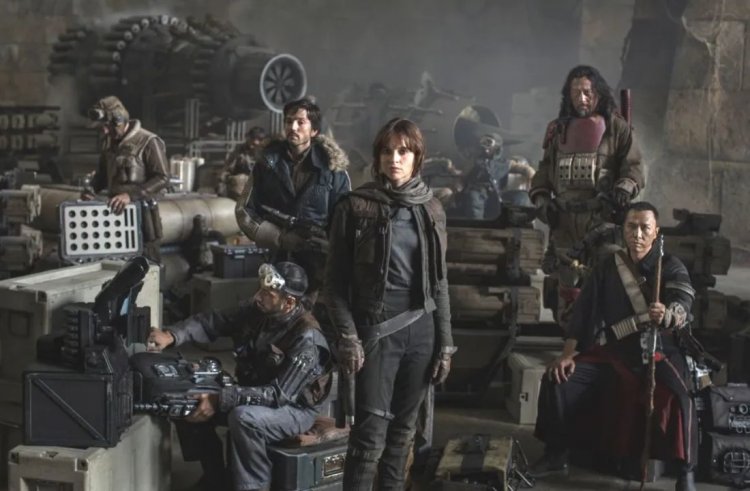 (Image Credits: StarWars.com)
Rogue One is a heist film that serves as a prequel to A New Hope. Its main goal is to steal the death star's blueprints. Rogue One is ideal for those searching for a little sci-fi or space opera along with their heist film.
Ant- Man (2015)
(Image Credits: You tube.com)
Okay, so Ant-Man may initially come to mind as a superhero movie, but that's merely the setting for what is fundamentally a heist movie. The duty of stealing a potent super suit falls to Scott Lang, a thief. He appears to turn into a superhero as a result. Aside from the post-credits scene, you don't really need to be familiar with the Marvel Cinematic Universe to enjoy Ant-Man. It's unlike any other sci-fi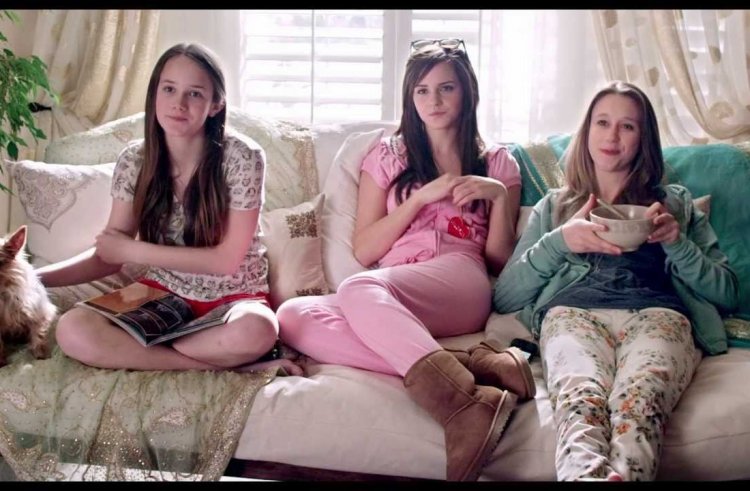 (Image Credits: IMDb.com)
The Bling Ring, which is based on a true-life crime spree, follows a group of California teenagers who break into the houses of celebrities. In this hilarious and dramatic recreation, Emma Watson and Taissa Farmiga play two of the teens implicated in the numerous thefts. The movie was written and directed by Sofia Coppola.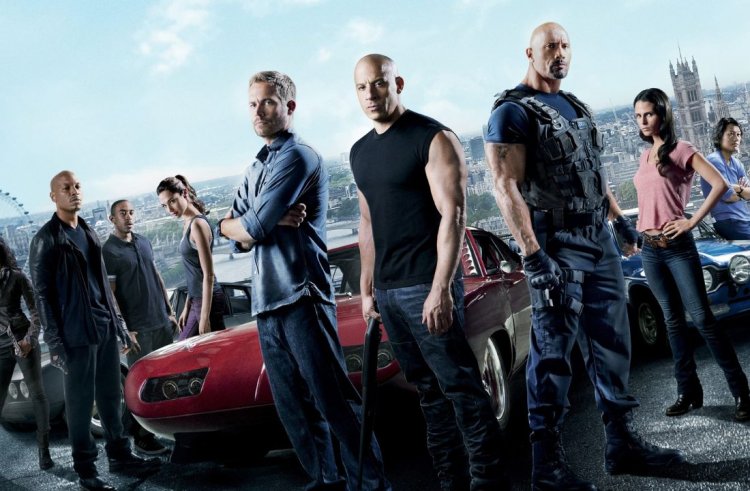 (Image Credits: Digit.com)
The movie, which is debatably among the greatest in the Fast series, stars Dwayne "The Rock" Johnson, Vin Diesel, and the rest of the regular cast (before the start of the feud we see today). The film was a financial hit, demonstrating that the series was about more than simply individuals in fast vehicles. It was a thrilling, action-packed, popcorn-fest movie. And a decent heist movie at that.
Drive (2011)
(Image Credits: Reddit.com)
The anonymous protagonist of this thriller is portrayed by Ryan Gosling. He is a stealthy getaway driver who carries out his duties without hesitation. But Gosling's character can no longer watch from the sidelines after he meets a young mother who needs assistance. This slow-burn action-packed film stars Carey Mulligan, Oscar Isaac, Bryan Cranston, and others (with a great soundtrack to boot).
(Image Credits: IMDb.com)
The movie Inception, directed by Christopher Nolan, is still effective more than ten years after its first release. The idea of the movie is to create memories in the subconscious of a victim rather than steal cash or anything else physically presentable. Along with Joseph Gordon-Levitt, Elliot Page, Tom Hardy, and Michael Caine, Leonardo Dicaprio stars in the film. Even after the task is over, there are still significant twists that will make you want to rewatch the entire thing to determine what is real and what is just a dream.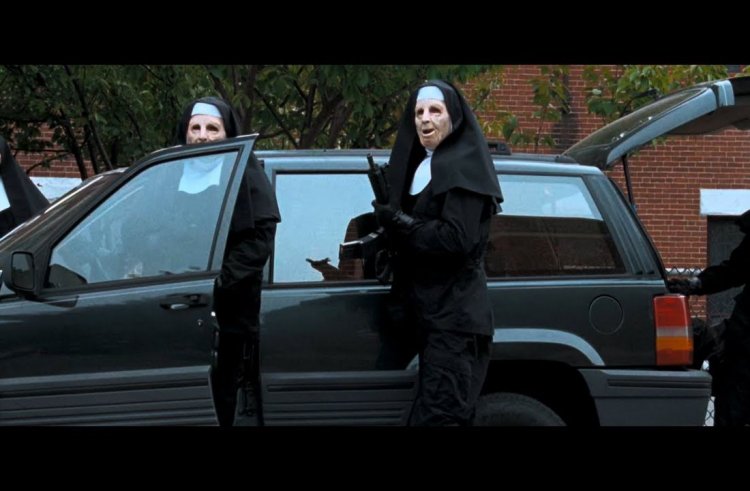 (Image Credits: You tube.com)
One day, four longtime buddies decide to rob a bank. As the FBI closes in, things become tricky when one of the group's members develops feelings for one of the hostages. In this gripping drama, Ben Affleck, Jeremy Renner, Jon Hamm, and others are featured.
Also Read: Check out the exciting holiday events in the Greenville area and Anderson
(Image Credits: The Action Elie.com)
This newsworthy film starring Jason Statham is based on a bank robbery in London that occurred in 1971 but the loot was never found. Because Jason Statham is the kind of performer who can deliver a solid heist movie, the movie has a 74% audience approval rating on Rotten Tomatoes.
(Image Credits: Inside Man.com)
You can be sure a movie will be good if Denzel Washington is in it. Washington plays a hostage negotiator in Inside Man who attempts to foil a bank robbery on Wall Street. Dalton Russell, the mastermind working against Washington, is portrayed by Clive Owen. The Spike Lee-directed movie continues to have an excellent 85% audience rating on Rotten Tomatoes.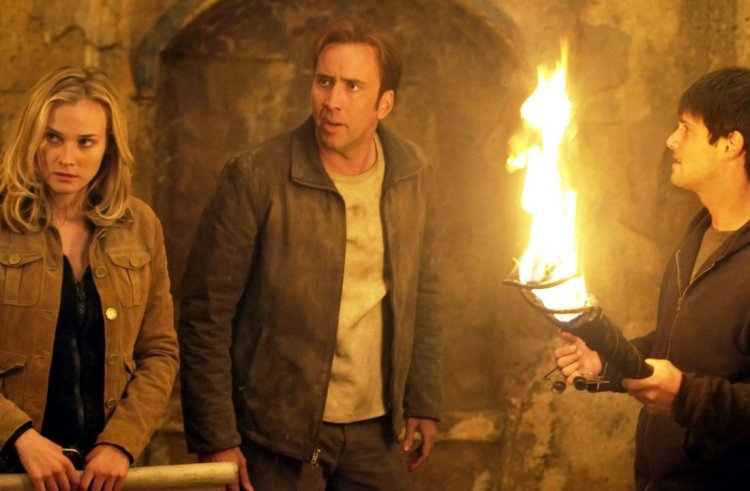 (Image Credits: Deadline.com)
The movie National Treasure is what you're looking for if you want a thrilling heist film. The Declaration of Independence, which contains a clue to a valuable treasure, is something a treasure hunter has to get his hands on in this action-packed thriller starring Nicolas Cage. As if that weren't bizarre enough, Cage plays Benjamin Franklin Gates, while the late Christopher Plummer played his father, John Adams Gates.
Heist (2001)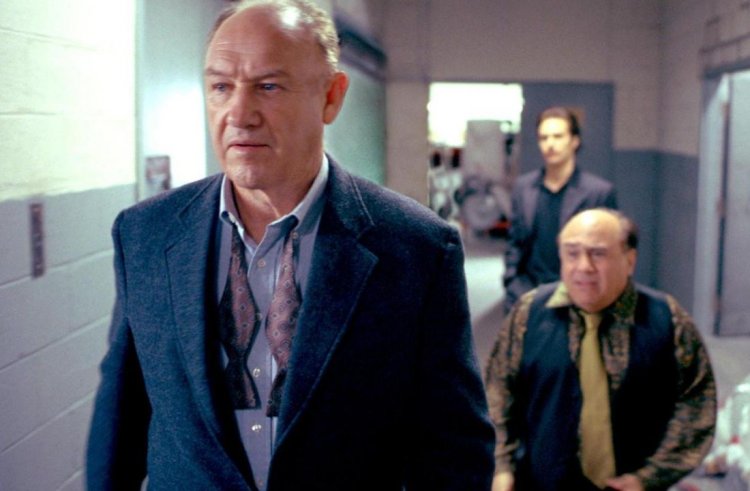 (Image Credits: MUBI.com)
Gene Hackman plays a professional burglar who realizes his identity has been discovered and decides to flee with his wife. However, when his fence (Danny DeVito) declines to pay up, he is forced to complete one more job while attempting to avoid being double crossed.