Super Nintendo World: Opens Officially At Universal Studios Hollywood
Super Nintendo World: Opens Officially At Universal Studios Hollywood
Updated on December 16, 2022 18:55 PM by Anna P
An innovative, highly-anticipated, and immersive themed movie, Super Nintendo World officially premiers on 17th February 2023, Friday at Universal Studios Hollywood. So, gear up and get ready for the amazing debut that will arrive in the United States.
This is all about dynamic and new land, which will show exotic colors and architectural originality with the expanded site of Universal Studios Hollywood. The movie will show the groundbreaking ride of Mario Kart: Bowser's Challenge and the interactive and thrilling skills set to catch the Mushroom Kingdom.
Also Read: In Universal Studios Hollywood, the frist US super Nintendo world is coming in 2023
A game-changing and Inspiring Addition to the World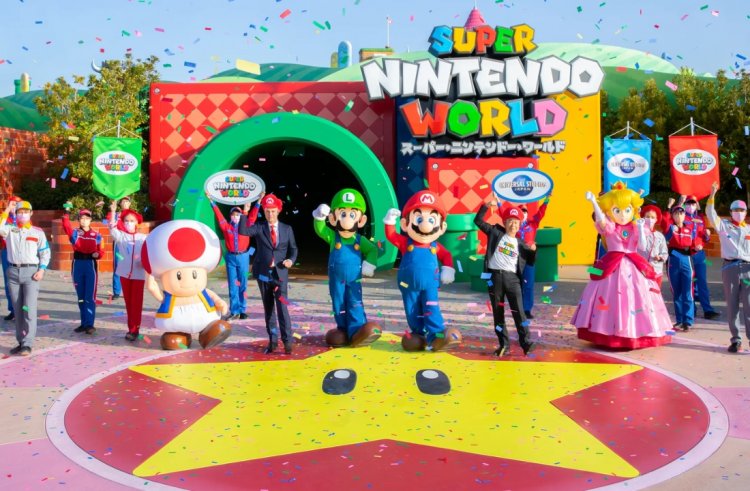 (Image Credits: Conde Nast Traveler.com)
Super Nintendo World is a game-changing and inspiring addition to the famous World's theme. From exotic green pipe, a filled exploration to the discovery, it will energize you to feel the castle of the colorful Mushroom Kingdom.
You will emerge into a 360-degree World of Luigi, Princess peach, and Mario that will be an internal part of an awe-inspiring World. You will glance at Mount Beanpole, which sits at the heart of the land and serves every queue of Mario Kart of Bowser's challenge.
Brimmed with a wonderful artifact of powerful and large Bowser, it serves as a key focus to the land, which is home to Super Nintendo world's Signature. You will see a power-up Band that'll come in six design options along with character themes of the park on City Walk.
You will discover interactive Gameplay, Toadstool Café, which will serve a lip-smacking menu designed by Chef Toad, which will greet guests upon entry. It includes Super Mushroom soup, Garlic knots, Toadstool Cheesy Garlic Knots, Luigi Pesto Chicken Burger, and Piranha Plant Caprese!