South Korean movies that become big success in hollywood.
South Korean movies that become big success in hollywood.
Have you watched South Korean movies? It was quite interesting!!! Let discuss some of them.
Updated on January 04, 2022 12:45 PM by Anthony Christian
Most movie lovers are interested in seeing Korean films. Why? Because they make high-quality movies, and that storyline was highly emotional, satisfying, and well-written. They launched a film industry in 1945. The Japanese occupation of Korea, the Korean War, government censorship, the corporate sector, globalization, and the democracy of South Korea have all influenced Korean cinema.
You people heard about the Busan International Film Festival? Yes, it was one of the largest and most important festivals in Asia. Some of the famous stars in Korea are Park Bo-gum and Song Joong-Ki both as an actor while Twice was in a Girl group and Exo was in the boy band. Now we discuss some successful movies in South Korea.
The Admiral: Roaring Currents.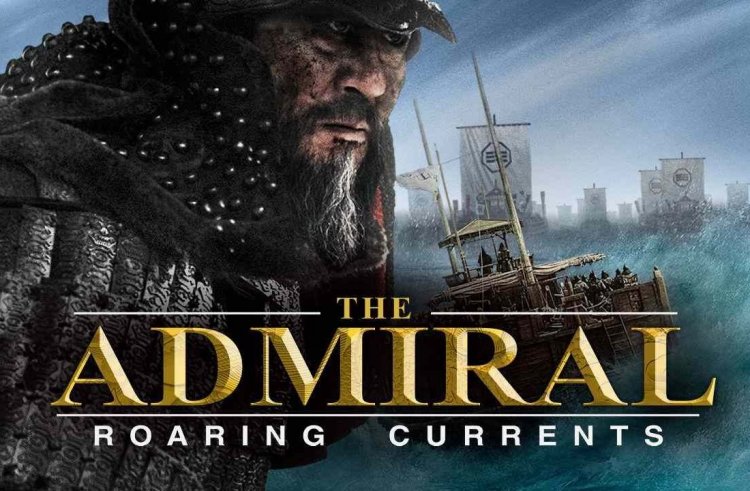 Kim Han-min directed the film, which was inspired by the historical battle of Myeongnyang. It was 2014, and a South Korean epic depicted a battle in action. When did this movie come out? The film was released in South Korea on July 30th, 2014. What an incredible track record for this flick!!! In just 12 days, the film had racked over 10 million admissions.
It's unexpected!!! It has surpassed the 13 million viewer mark set by the Avatar film in a short period. I'm delighted to report that the film's famous quotation was "Those who want death shall survive; those who seek life shall perish."
On August 15, 2014, this film was released in only 30 theaters in North America, and suddenly in the second week, it expanded to 42 theaters and crossed about US $1.18 million. For this movie in 2014, it was awarded as 23rd Buil Film awards, Asia Star Awards, 34th Korean association of film critics awards, and 51st Grand Bell awards the following year.
The main moral of this story is about "the power of Unity, Sacrifice overcoming doubt, fear, and Hysteria." What does the name of title mean? It refers to the strong leadership of his son's character in the film.
Extreme Job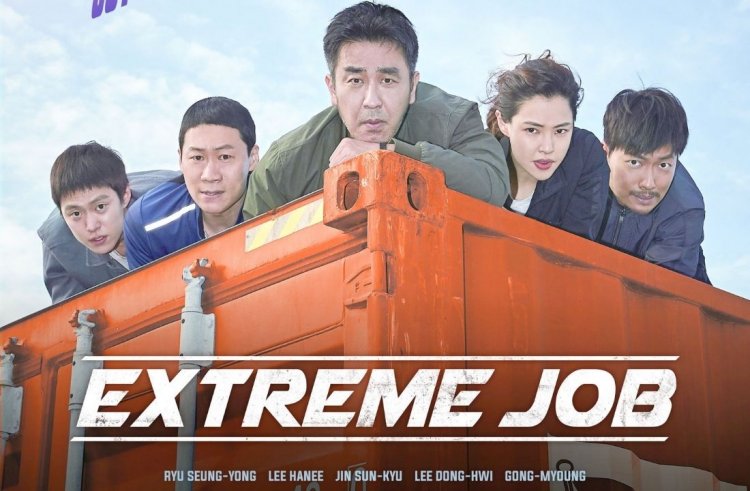 Lee Byeong-Heon directed Extreme Job, an action and a comedy film. It's also quite amusing!!! On January 23, 2019, this film was released. It was a box office smash, selling over 10 million tickets in just 15 days. Marvelous!!! Was there a wide audience for this film? It was, without a doubt, the second most-watched film in South Korean history.
Ryu Seung-ryong, Lee Hanee, Jin Seon-Kyu, Lee Dong-hoi, and Gong Myung played the lead roles. This was the biggest hit, with 720,000 tickets sold on the first day of availability.
What a drastic change! In four days, it was the top-grossing comedy film, grossing around $2 million.
It won the 40th Blue Dragon Film Awards for Best Box Office Seller in 2019 and the 56th Daejong Film Awards for Best Supporting Actor and Best Planning Field in 2020. This revolves around five detectives and their endeavours to apprehend criminals as a team.
"Having a strong moral perspective embracing law and order with some beneficial Christian aspects" is the story's moral.
Along with the Gods: The Two Worlds.
Here's where the action is!!!
Along with the gods: the two worlds, directed by Kim Yong-Hwa, was released in 2017.
This narrative is based on Joo Ho-webtoon min's series. It was a one-short film; thus, it was split into two parts. The first part of this film was released on December 20, 2017, and there is a twist in the tale: a second installment will be released in 2019.
On August 1, 2019, it was released.
How well-known was this film? It was referred to as South Korea's third-highest-grossing film. This film's major cast included Ha Jung-Woo, Cha Tae-Hyun, Ju Ji-hoon, and Kim Hyang-gi. Yeah!!! According to the American Film Market in Busan, this film was released in 12 countries and was also pre-sold in 90 countries at the American Film Market in Santa Mounica, California.
The film's tagline is "pushes the viewer into a reflective moment that respects the value of forgiveness and honesty." It's also a moving lesson about the importance of family communication and how to express love.
Ode to My Father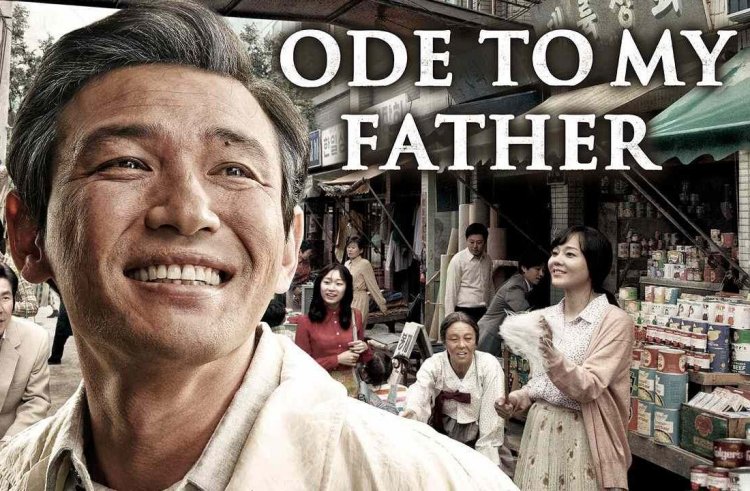 Yoon Je-Kyoon directed the South Korean drama film Ode to My Father. It depicts Korean people's history from the 1950s to the present, including what they went through during the Korean War and the government's decision to send nurses and minors to West Germany. With about 14.2 million tickets sold, this picture became the fourth highest-grossing film in South Korean history.
Hwang Jung-min and Yunjin Kim are the primary characters in this novel. How much did this movie cost to make? It was a blockbuster film with a budget of almost $14 billion. This was released in South Korea on December 17, 2014, with 1.5 million watchers, and within five days, it had surpassed 1.5 billion. What a long shot it was! The tenth domestic film sold roughly 10,001,709 tickets.
The story's message was 'harmony and communication,' and a key point to note in this picture is that young generations notice it. Keep track of how their parents and grandparents are making their lives difficult.
Veteran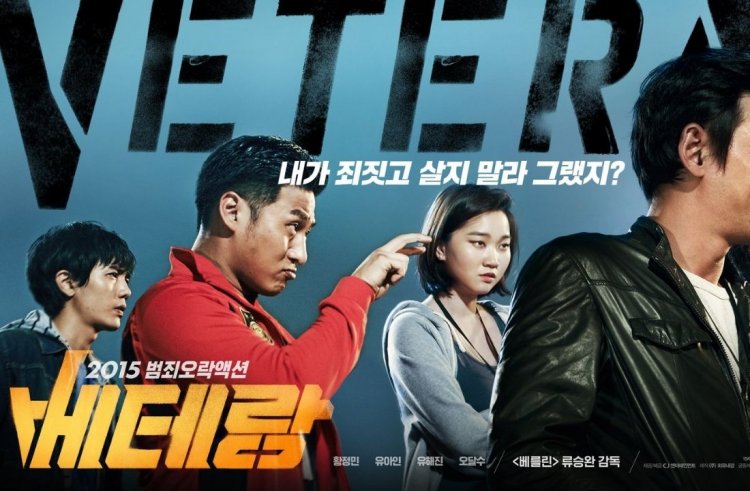 This was an action and comedy film made by Ryoo Seung-wan in 2015. This makes it the 5th highest-grossing film in South Korean history. Hwang Jung-min and Yoo Ah-in star as the major characters. According to the Seo team, he flees with the help of his wealth and connections; therefore, the tale revolves around handling and investigating a high-profile case.
Were there any remakes of this film? In 2019, a Chinese version titled 'The Big Shot' with Sun Honglei as the main character was launched. Many accolades have been given to this picture, including the 48th Sitges Film Festival, the 3rd Marie Claire Asia Star Awards, the 35th Korean Association of Film Critics Awards, and so on...
It was first released in South Korea on August 5, 2015, with 2.75 million admissions and a gross of US$18.6 million in the first five days. It was almost the fifth highest-grossing Korean film of all time.
I'm hoping that you can get a sense of how South Korean films are doing in their industry. Have you seen any of the films mentioned above? Watch the movie if you haven't already. It was intriguing, so the narrative's moral might be learned.