Sister Wives: Janelle And Christine Brown maintain amicable relationship after legal separation
Sister Wives: Janelle And Christine Brown maintain amicable relationship after legal separation
Updated on November 28, 2022 17:29 PM by Andrew Koschiev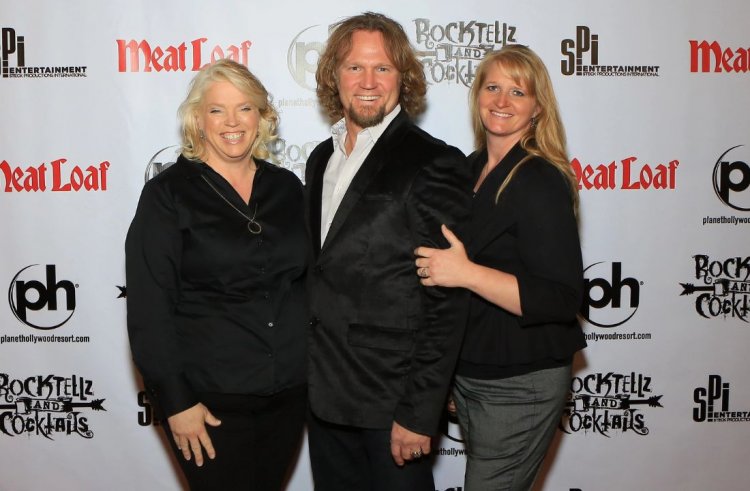 (Image Credits: Showbiz Cheat Sheet)
The 53-year-old Kody Brown was in a plural marriage with lawfully wedded 43-year-old wife, Robyn, and two other spiritual wives, 51-year-old Meri and 53-year-old Janelle, and was previously spiritually married to Christine, 51. Still, later they announced their separation in November 2021.
Kody and Christine's separation was a major hit in the headlines. It was also covered in the recent episodes of the TLC Show. It also shows Kody struggling to adjust to Christine's decision to leave her current residing place in Flagstaff, Arizona, to move back to Utah.
On Sunday's episode of Sister Wives, Kody tries his best to convince Janelle to buy Christine's Flagstaff home after a bidder falls through, but Janelle is not a fan of the idea.
Janelle, who shares six children with Kody, has been shown living in an RV and intends to construct her dream house on the property they purchased in Flagstaff, known as Coyote Pass. Therefore, it should be no surprise that she does not like Kody's offer and swiftly silences him.
Even though Kody and Janelle's relationship may be strained, it appears that Janelle has found comfort in Kody's ex-wife Christine.
Sister Wives actresses Christine and Janelle connection
Christine and Janelle frequently post photos of themselves together on their individual Instagram profiles, giving the impression that they are closer than ever despite the distance separating their residences.
In March 2022, Christine, Janelle, and several of their kids spent the day at Disney World in Orlando, Florida, where their kids had also spent time together.
Christine's children with Kody: Aspyn, Mykelti, Gwendolyn, Ysabel, and Truly, and son Paedon
Janelle's children with Kody: sons Logan Taylor, Hunter Elias, Robert Garrison, and Gabriel, as well as daughters Madison Rose and Savanah.
Fans praise Janelle
Janelle and Christine together have started a wellness journey, and Christine recently thanked Janelle on Instagram for making her "look better" than she's ever done. Fans of Sister Wives have been appreciating Janelle and how she treats Christine, who is just going to leave.
Meri and Robyn disagreed with Christine's choice to move out of Kody's house, but Janelle has stood by the actress throughout the turmoil. Some fans have even demanded that Janelle and Christine feature in their spinoff series.
Christine cookery show
Christine presently has her own TLC spinoff series, Cooking With Just Christine, where she prepares her favorite foods and frequently has some of her kids' help. Fans can now see Christine's new kitchen and her brand-new residence in Murray, Utah.
In one of her interviews with a publication, Christine said she and Janelle are close friends, and she has been supportive of her. She also confirmed that she doesn't share any close relationships with Robyn or Meri.