Shocking News! Renowned filmmaker Albert Pyun Behind 'Nemesis', 'Cyborg', and 'Captain America', passed away
Shocking News! Renowned filmmaker Albert Pyun Behind 'Nemesis', 'Cyborg', and 'Captain America', passed away
Updated on November 29, 2022 17:51 PM by Anthony Christian
Albert Pyun passed away on Saturday in Las Vegas, Nevada. His vast body of work includes cult classics, including "Cyborg," "The Sword and the Sorcerer," "Nemesis," and the 1989 "Captain America."
Age-wise, he was 69.
A few years ago, Pyun received dual diagnoses of multiple sclerosis and dementia.
His producer and wife, Cynthia Curnan, had provided periodic updates on his health throughout the previous months.
Later, when the director's health started deteriorating, she pleaded with admirers to send him private messages.
In a post on Facebook, Curnan announced Pyun's passing and stated, "I sat with him for his last breath that sounded like he was shedding the weight of the universe."
Albert Pyun's early life and career in the film industry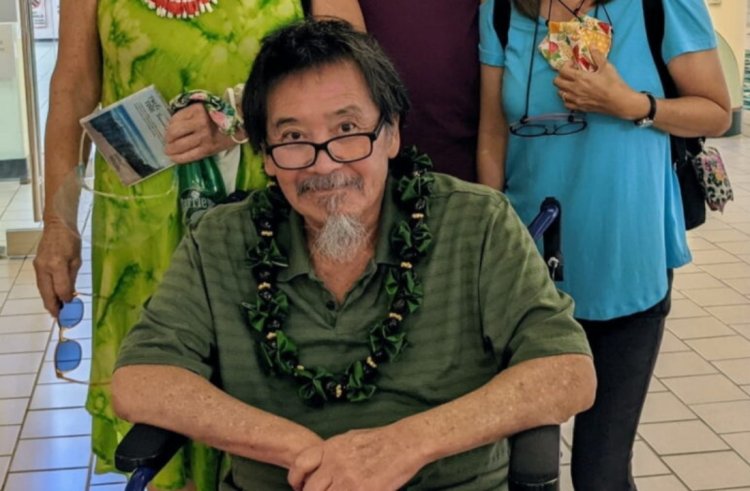 (Image Credits:GIANT FREAKIN ROBOTcom)
Pyun established an immersive style of dreamy lighting, post-apocalyptic dilapidation, and surreal balletic action for a direct-to-video market, working primarily with minimal budgets. Over time, genre film viewers built a passionate following for Pyun's work.
Throughout his four-decade filmmaking career, Pyun collaborated with a who's who of action heroes, including Burt Reynolds, Christopher Lambert, Jean-Claude Van Damme, Snoop Dogg, Ice-T, Lance Henriksen, Ronny Cox, James Coburn, Kris Kristofferson, Rutger Hauer, Charlie Sheen and Dennis Hopper.
Pyun, who was born in Hawaii on May 19, 1953, was reared as a military child and lived on bases all across the globe before his family returned to the Rainbow State.
Toshiro Mifune, a Japanese actor, encouraged Pyun to work as an intern on the set of Akira Kurosawa's 1975 movie "Derzu Uzula" after seeing one of Pyun's short films.
After Mifune dropped out of the project, Takao Saito, Kurosawa's go-to cinematographer, instructed Pyun as she worked on the making of one of the actor's TV shows.
Pyun travelled to Los Angeles after leaving to film advertisements in Hawaii. "The Sword and the Sorcerer," a high fantasy epic, served as the basis for his 1982 cinematic debut. With a $4 million budget, the movie made $40 million at the box office, which was an improbable commercial triumph.
Pyun established a strong bond with Cannon Pictures and was regarded highly for his capacity to manage resourceful productions with short turnarounds.
He directed more than 20 feature films throughout the 1990s, including "Captain America" (1990), the first live-action feature picture to feature the Marvel Comics superhero, and his four-part "Nemesis" series.
Pyun started to self-fund his projects around the turn of the millennium, resulting in movies including "Road to Hell," "Bulletface," and "Invasion."
The director continued to explore and dabble with continuing creative projects into his latter years while receiving medical care.
Before his death, Pyun was reportedly working on two unfinished movies to turn them into a six-episode television series, according to his widow. She wrote, "Albert has never considered failure an option."