Rebecca from General Hospital gets emotional and teary after a wonderful moment
Rebecca from General Hospital gets emotional and teary after a wonderful moment
Updated on August 08, 2022 18:37 PM by Anthony Christian
You don't turn 25, or your character does, every day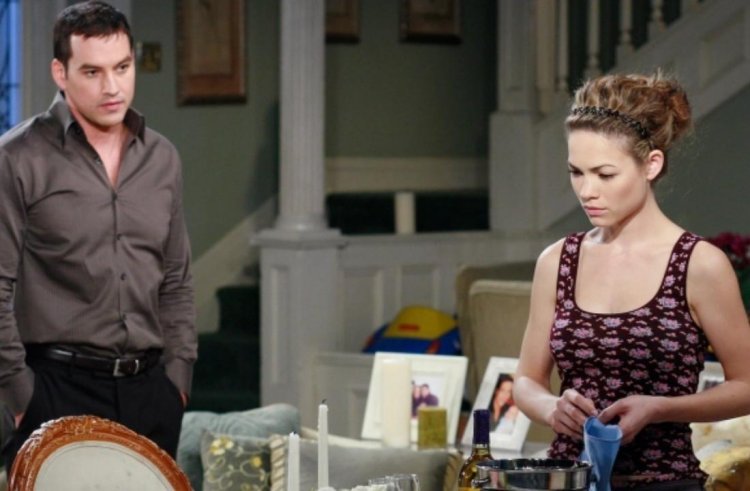 Although Liz Webber from General Hospital is a little older, Rebecca Herbst recently celebrated her 25th anniversary as the lead character. And it's remarkable that, even though she created the role, she has been the only one to consistently portray her throughout that time (though Martha Madison once did a wonderful job filling in when Herbst was recovering from meningitis).Of course, marking that amazing achievement would be enough to make anyone feel special, but Herbst's feelings of love were what sent her over the top. She made that abundantly plain to her supporters in a string of tweets. She was emotional and touched by the love.
I haven't had a chance to peek at everything, and I was promised there's more to come. I can say that I love it. It appears that a party erupted in my changing area! What a gorgeous day! I'll get back shortly.Herbst was showered with love, as seen by the General Hospital Twitter account. Still, the actress received her fair share of bouquets and presents on her special day. She was emotional and teary through the love she received from her fans.
And I am Crying wrote Rebecca in her tweet
Soon later, Herbst tweeted, "And now I'm weeping." But she was adamant that those were tears of joy and gratitude. She told her devoted followers, "You guys definitely spoil me."As we mentioned earlier in the week, the actress's supporters have been extremely outspoken about giving her a tale worthy of her quarter-century milestone, so the spoiling didn't stop there.
However, they would also have valued a special episode dedicated to Liz!Herbst should have more to offer, and maybe Elizabeth will soon be front and center where she belongs.Then, supporters will truly have something to celebrate.