Read the Biggest allegation raised by Jacob Roloff from Little People, Big World
Read the Biggest allegation raised by Jacob Roloff from Little People, Big World
Updated on November 28, 2022 11:09 AM by Andrew Koschiev
Viewers were crazily pulled by the show Little People, Big World right from the first premier on TLC in 2006. Since then, the Roloff family has been a hit, and the show's success is a shred of clear evidence that the Roloff family is wealthy today.
The show made Roloff wealthy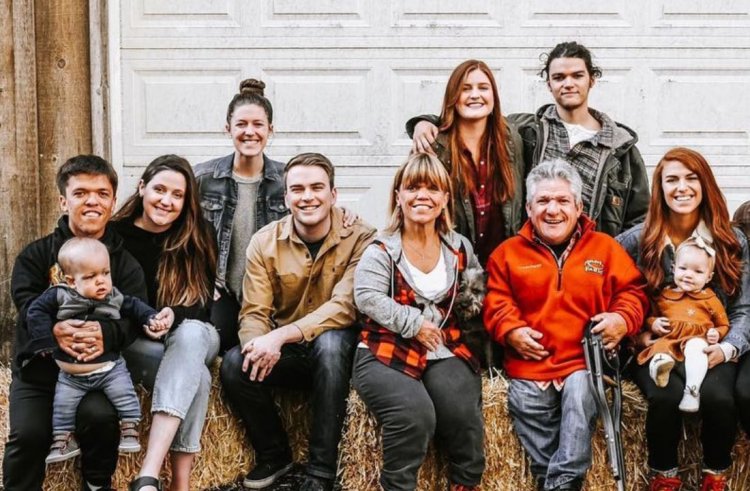 (Image Credits: Eonline.com)
Viewers believe life has been perfect for the Roloffs because most people have aspirations of being wealthy and well-known. However, Little People, Big World has altered significantly over time due to the Roloff family's extensive internal conflict.
The dull events in the entire Little People Big World show were
Matt and Amy's divorce.
Matt's decision not to sell the farm to Jacob Roloff.
Jacob Roloff's accusation of producer
Jacob Roloff accused the producer of the show Little People, Big World, of doing all wrongful things to him right from being young.
Jacob posted on Instagram in December 2020 that a producer from Little People, Big World had groomed and mistreated him. This post lets his fans know what went wrong with his life then.
"I choose to disclose it now as it remains a traumatic memory that needs to be exorcised of any further power over my development."
"By revealing this, I may be more fully understood and my perspective on issues such as child sexual abuse, child exploitation, and the collateral costs of reality television may be received more clearly."
In spite of the fact that abuse survivors are under no need to give a justification for speaking out on their timetable, Jacob also explained why he waited years to share his truth.
TLC's counter-response to Jacob
TLC then released a statement as
"TLC was just informed about an alleged encounter that occurred years ago involving a third party connected to the production of Little People, Big World. We are saddened and troubled by this very serious allegation, and TLC will work cooperatively with the authorities. Our main focus remains on supporting the Roloff family during this very difficult time."
Several Roloff family members also released their own messages supporting Jacob's courageous choice to come up.
Jacob not letting his kids become reality stars
Given the effects that appearing on a reality program had on Jacob, it is understandable that he would not want his kid to follow in his footsteps by becoming a reality star at a young age, just like him.
When Jacob first spoke out about the assault, he mentioned one thing he hoped would result from his claim.
"I do hope he is never allowed around children again."
With this claim, some people would be perplexed as to why Jacob never reported Chris Cardamone, his claimed abuser. In a 2022 Instagram Q&A, Jacob suggested why he never filed a police report, and other abuse victims probably can empathize.
Reason for not reporting
According to Jacob, he thought the world should know about what he went through, and it is hard to take any legal action through the present system. He thinks the abuser will never suffer as a consequence of his post.
The Sun provided a troubling update on the former Little People, Big World producer in February 2021 after Jacob Roloff claimed that Chris Cardamone had molested him. The Santa Clara Sheriff's Office was contacted by The Sun, who then discovered Cardamone's horrifying past.
Cardamone's history
Cardamone was investigated for assaulting a child while serving as a senior producer for Little People, Big World. Due to the inquiry, Cardamone was accused of many offenses involving a minor under the age of 14.
Cardamone made a plea agreement after first pleading not guilty and was given a sentence of 73 days in prison and four years of supervised probation. At the time, the Santa Clara Sheriff's Office remained mum on whether Jacob was the case's victim.