Queen of Television': Co-Hosts of The View remember Barbara Walters after her death
Queen of Television': Co-Hosts of The View remember Barbara Walters after her death
Published on January 02, 2023 14:35 PM by Sally Harbor
After Barbara Walters' passing on Friday at the age of 93, members of her ABC talk show series released exclusive statements regarding her passing. It is no secret that Ana Navarro joined The View full-time in August, so she is referring to the late journalist as a titan of the industry as a whole. It was all that I could do not to bow when I met the Queen of Television, who never met the Queen of England," she recalled.
She made it possible for so many other women to break through the glass ceiling she shattered, not just because she co-anchored network evening news but also because she made it possible for her to become a legend. In an interview with Alyssa Farah Griffin, The View co-host discusses how Walters' legacy will continue to live on in the next generation.
We all owe a lot to Barbara Walters, a trailblazer, an icon, and an icon of the past. Her contribution has allowed women like me to sit at the table today because she paved the way." "She opened doors and has created incredible careers through breaking glass ceilings.
A legend in the television industry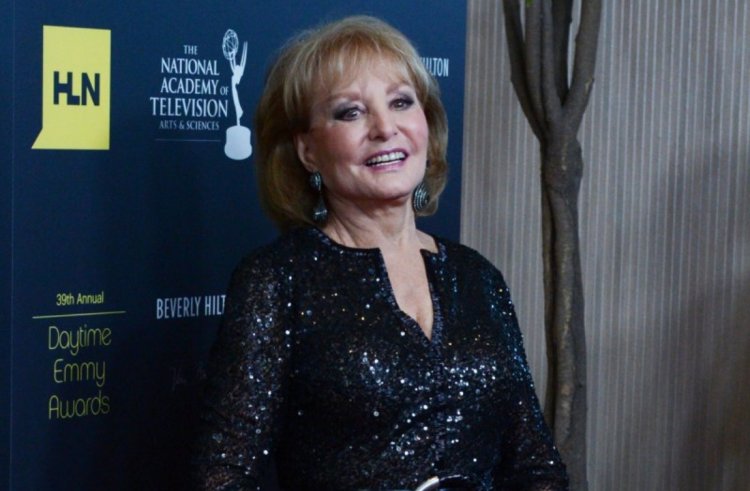 (Image Credits: UPI.com)
Meanwhile, Sunny Hostin, who joined the talk show in 2016, says she aspired to be more than a mentor to the legendary television star. The remarkable journalist Barbara was generous with her guidance, as it was something I learned we had in common," she recalls.
In addition to helping me refine my skills, she taught me that when someone sits at a table, you treat them respectfully, as if they are guests in your home. She went from mentor to friend in a short period." Elisabeth Hasselbeck, co-host of The View between 2003 and 2013, recalls the memories she shared with Walters.
Also Read; Ken Jenning's Networth
Taking time to listen to the best stories
She says I gained a broadcaster mentor, a television mother with a compassionate curiosity that made outcasts feel welcome in Heaven. I have been talking to her about faith for twenty years, so I have peace knowing she is listening to the best stories in Heaven — I always told her #the best stories are in heaven!"
In addition to the late journalist, several other women who have co-hosted The View over the years have also shared tributes. In a statement released Friday, her rep Cindi Berger confirmed Walters' death at 93. At home, surrounded by loved ones, she died peacefully. She lived a very fulfilling life.