Interesting Facts about the webseries 'Pretty Little Liars ' that are worth knowing
Interesting Facts about the webseries 'Pretty Little Liars ' that are worth knowing
Updated on July 27, 2022 14:54 PM by Ella Bina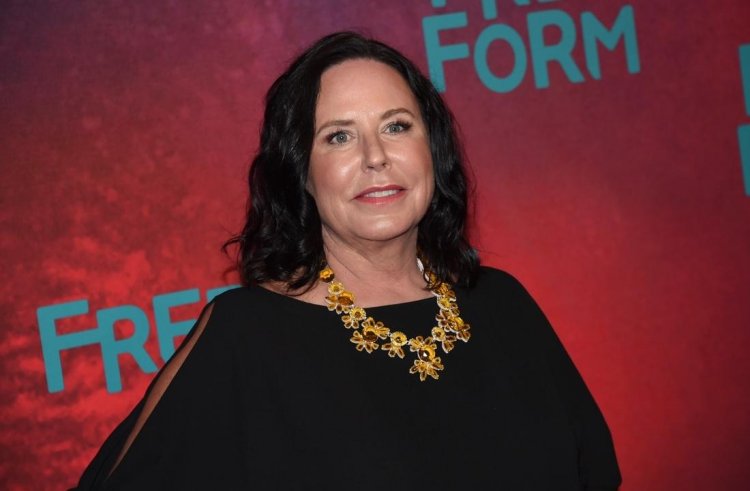 Marlene King is the creator of the American teen drama mystery thriller television series Pretty Little Liars. The show depicts the lives of five closest friends whose group disintegrates after Alison, their leader, vanishes. The same-named novel series by Sara Shepard served as a partial inspiration for it. After a year of separation, Spencer, Hanna, Aria, and Emily are reunited until they begin receiving messages from a mysterious "A" who threatens to expose their deepest secrets. Troian Bellisario as Spencer Hastings, Lucy Hale as Aria Montgomery, Ashley Benson as Hanna Marin, Shay Mitchell as Emily Fields, Sasha Pieterse as Alison DiLaurentis, and Janel Parrish as Mona Vanderwaal is among the ensemble cast members of the series.
The show debuted on Freeform on June 8, 2010, and it ended there on June 27, 2017. On June 28, 2010, ABC Family placed a second order for 12 episodes after first ordering 10. The book series was expanded beyond the initial eight volumes due to the popularity of the first 10 episodes in terms of ratings. The show has garnered varying ratings from television reviewers since its premiere, but it has continued to be a relative success for Freeform and amassed a sizable fan base. An estimated 1.41 million people watched the season finale. Although it got the second-highest rating of any cable TV program that night, both critics and viewers were unimpressed.

Who was canceled after one Season?
The Ravenswood and Pretty Little Liars: The Perfectionists spin-offs, both of which were canceled after one season, are the first two installments in the Pretty Little Liars franchise. Pretty Little Liars: Original Sin, which will center on a fresh cast of characters in a different environment, received a series order from HBO Max in September 2020.The series, which is set in the suburban Pennsylvania town of Rosewood, centers on the lives of five high school girls named Spencer Hastings, Alison DiLaurentis, Aria Montgomery, Hanna Marin, and Emily Fields, whose clique disintegrates when Alison goes missing. After a year, the surviving alienated friends are brought back together as they start to receive letters from an unknown sender going by the name of "A" (and eventually "A.D. "),
who threatens and tortures them for the errors and falsehoods they committed and said both before and after Alison's murder.Spencer Hastings, played by Troian Bellisario, is a severe perfectionist who enjoys pleasing her affluent and successful family as well as her friends. She is an overachiever and extremely competitive. Spencer, who is regarded as the smartest member of the gang, is ferociously protective of her pals. Toby Cavanaugh (Keegan Allen), who she ends up with in the finale, is the main love interest throughout the entire series. Throughout the show, she has a few different relationships.Ashley Benson plays popular teenager Hanna Marin, who had struggled with an eating disorder. She used to be obese, earning the moniker "Hefty Hanna."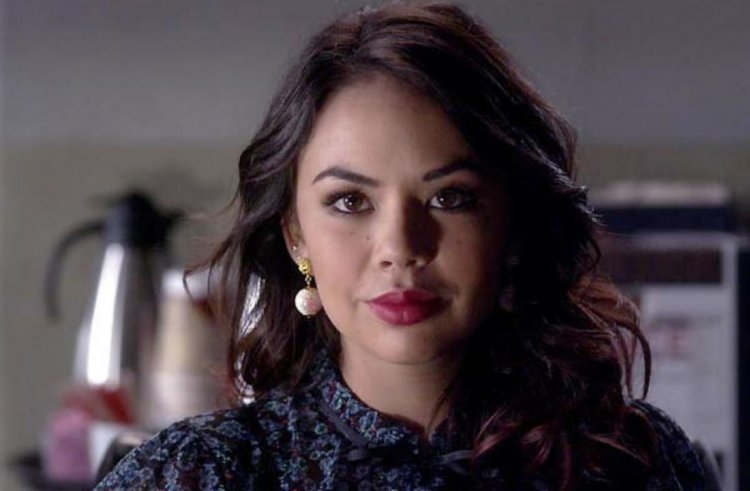 With the help of her new best friend Mona Vanderwaal, Hanna dropped weight, became more popular, and assumed Alison DiLaurentis' role as Queen Bee. As a result, Hanna's appearance and behavior seemed to mimic Alison's because she yearned to be like her. Hanna began to care more about those around her and try to defend herself and her companions as the story progressed. She has a strong personality and doesn't mind sharing her ideas. Throughout the series, she has had a few relationships. Caleb is her primary and ultimate love interest.Holly Marie Combs plays Ella Montgomery, the mother of Aria and Mike, the wife of Byron, and an intermittent English teacher at Rosewood High (primary seasons 1-3, recurring seasons 3-6, guest season 7). She is frequently in "A's" sights, but Aria is there to defend her.
Aria Montgomery is a creative chameleon played by Lucy Hale who is smart, kind, and stylish. She is responsible for maintaining her family's unity. She had pink highlights in her hair and wore all-black, punk-style clothing before Alison vanished. Because of Alison's abduction and her father's adultery, Aria and her family left for a year before returning to Rosewood.Ezra Fitz, an English teacher at Rosewood High who starts a relationship with Aria and creates a lot of tension within the series, is portrayed by Ian Harding. He is Aria's main love interest throughout the show, and in the conclusion, they are married.Bianca Lawson plays Maya St. Germain, a newcomer who comes into Alison's old Rosewood home and strikes up a romantic connection with Emily, becoming her first girlfriend (major seasons 1-2, recurring season 3). She was first tense with the other girls, but they rapidly warmed up to her.

What happens during the Fifth Season?
Hanna's mother Ashley Marin is played by Laura Leighton. Before her arrest for the alleged murder of Darren Wilden, she works at a bank. When Mona admits to the murder, Pastor Ted, who served as her series' love interest, posts her bail, and she is freed. She thereafter starts working for Mr. DiLaurentis. During the five-year time leap, she converted Radley into a hotel, where she now serves as manager.Aria and Mike's father and Ella's husband, Byron Montgomery, is played by Chad Lowe in the main seasons 1-3, recurring seasons 4 and 6, and guest seasons 5 and 7. He is the reason "A" can force Aria since he is having an affair with Meredith, one of his Hollis College pupils.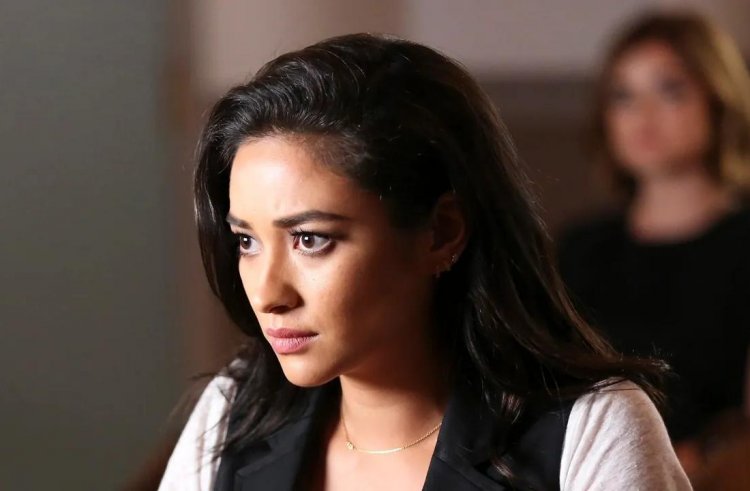 Emily Fields, the active member of the group, is played by Shay Mitchell. She is the high school swim team's captain and, following the time jump, the team's coach. Emily is the most devoted and kindhearted member of the group. She is also frequently the most composed. At the start of the series, Emily is a secret lesbian who comes out in season one after meeting Maya.Pam Fields, Emily's mother, and Wayne's wife are portrayed by Nia Peeples. She finds it difficult to accept and comprehend her daughter's sexuality during the first two seasons, but she eventually comes to terms with it and is now supportive. She enjoys throwing dinner parties and is a skilled home cook. On Emily's advice, she spends a portion of the series with Wayne in Texas. Despite losing his role as a series regular in the second episode, Peeples continued to appear in recurring roles for the duration of the show.
Sasha Pieterse portrays Alison DiLaurentis, the popular girl at school before she vanished and the previous "queen bee" of her group. She frequently blackmails people with their darkest secrets. Alison was charming and sly enough to get her friends and many adults to do what she wanted. Alison is alive and on the run from "A," it was subsequently revealed.The Caleb Rivers of Tyler Blackburn (recurring seasons 1-2, main seasons 3-7). He is a tech whiz and a neighborhood hacker. Hanna's main love interest throughout the series is Caleb, and they are married later on.The original and first "A" was played by Janel Parrish as Mona Vanderwaal (recurring seasons 1-2, main seasons 3-7). Before Alison vanished, she was stalking her and thought that by becoming "A," she would be able to get revenge on Alison for how she abused her. She and Hanna Marin became close friends after Alison vanished. Together, they replaced Alison by becoming the most well-liked girl at school.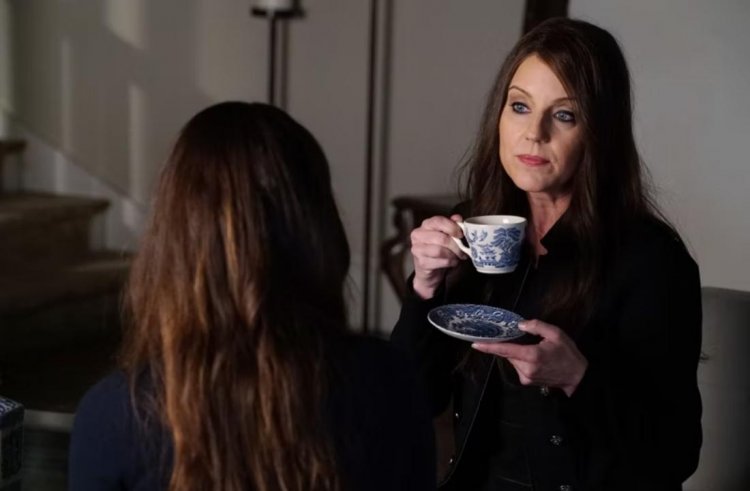 Andrea Parker played the twin sisters Jessica DiLaurentis and Mary Drake in the television series as guests in seasons 1-2, regulars in seasons 4-6, and the main character in seasons 7. Alison and Jason's mother is Jessica. Mary (Vanessa Ray), who spent the majority of her childhood at Radley Sanitarium, is the biological mother of Charlotte Drake, the second "A" in history. She has now moved back to Rosewood.The concept was first conceived by book packaging company Alloy Entertainment as a television series, which they dubbed "Desperate Housewives for teens." Author Shepard was given the IP by Alloy to turn into a book series after they met. Pretty Little Liars was originally intended for The WB in 2005 with a different writer before the network folded in early 2006 and relaunched as The CW later that year. Alloy and Warner Horizon Television had been interested in developing the show for years.
HarperTeen released the first book in October 2006. In June 2008, Alloy announced that it was working on an ABC Family Pretty Little Liars television pilot based on the books. Filming for the remaining episodes of the series relocated to Los Angeles after the pilot was completed in Vancouver in December 2009. The Warner Bros. studio and backlot in the city of Burbank, close to Los Angeles, served as the primary filming location for the series. The series was chosen via lottery for a California film and TV tax credit in June 2012. In October 2009, ABC Family started casting for a Pretty Little Liars television pilot. In November 2009, Troian Bellisario and Ian Harding were cast in the project as Spencer Hastings and Aria Montgomery, respectively.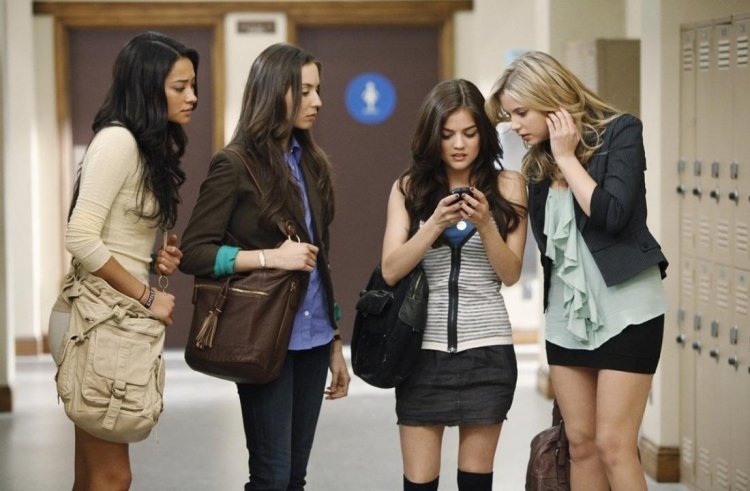 Ashley Benson was cast as Hanna Marin and Shay Mitchell as Emily Fields in December 2009, while Laura Leighton was added as Ashley Marin, Nia Peeples as Pam Fields, Bianca Lawson plays Maya, and Roark Critchlow portrays Tom Marin. Mitchell had initially tried out for the part of Spencer before moving on to the part of Emily. Torrey DeVitto and Sasha Pieterse secured recurring parts in the pilot, according to The Hollywood Reporter. Later, Pieterse's casting as Alison DiLaurentis and DeVitto's as Melissa Hastings were verified by the Alloy website, which also mentioned Janel Parrish's appointment as Mona Vanderwaal. Aria's mother Ella and father Byron were recast in April 2010 with Holly Marie Combs and Chad Lowe, respectively. Tammin Sursok plays Jenna Marshall.
Logan Reed was cast as Tilky Jones on January 13, 2011. On April 8, 2011, Annabeth Gish was chosen to play the therapist Anne Sullivan, who strives to learn the secrets of the principal characters. On May 23, 2011, Andrea Parker signed on to play Alison's mother, Jessica DiLaurentis. On June 29, 2011, it was revealed that Natalie Hall would take up Natalie Floyd's role as Kate, Hanna's upcoming stepsister. The Hollywood Reporter stated on January 30, 2012, that Tyler Blackburn had been elevated to series regular for the upcoming third season. For the third season, Janel Parrish was also elevated in March 2012 from recurring to series regular. For the third season, Janel Parrish was also elevated in March 2012 from recurring to series regular. According to TVLine, Andrea Parker was appointed as a series regular for the seventh season on March 16, 2016.