'Once Upon a One More Time', Britney's musical creation, will open on Broadway this spring
'Once Upon a One More Time', Britney's musical creation, will open on Broadway this spring
Published on December 04, 2022 01:41 AM by Emily Hazel
A musical album based on the discography of Britney Spears is scheduled to make its debut on Broadway in 2023 under the title "Once Upon a One More Time." On Friday, the producers James L. Netherlander and Hunter Arnold made the announcement that the show will begin preview performances at the Marquis Theatre on Broadway prior to its opening night on June 22.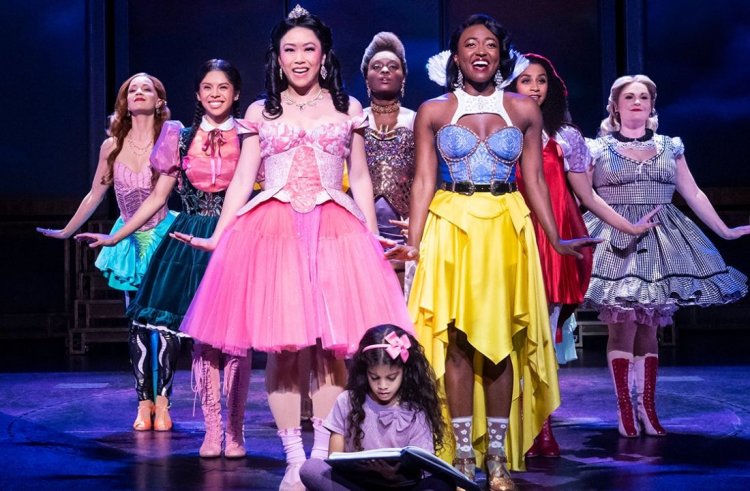 (Image Credits: the Hollywood reporter)
Hip-hop choreographers Keone and Mari Madrid directed the fantasy film "Once Upon a One More Time," which features reimagined versions of well-known characters from children's stories. The musical mixes hundreds of Britney Spears songs, including "Lucky," "Circus," "Oops I Did It Again," and "Toxic," to retell the stories of Snow White, Cinderella, and the Little Mermaid with a feminist perspective. It is until Betty Friedan, who plays the fairy godmother, offers "The Feminine Mystique" as their next creation read that a royal realization occurs: there is more to life than bird-made garments and the kiss of true love.
The cast members have not yet been revealed. Once Upon a One More Time, was initially conceived of and staged by the Shakespeare Theatre Company in Washington, District of Columbia, where it received a variety of reviews upon its initial run. The author Peter Marks of the Washington Post referred to it as a "frustratingly rushed sensation." He commented that even though the show was lacking in refinement, the lead performer Briga Heelan brought out the show's promise.
David Leveaux ("Nine," "Romeo and Juliet" on Broadway, and NBC's "Jesus Christ Superstar Live") serves as the creative consultant for the production. Anna Fleischle ("Hangmen") is responsible for the scenic design, Loren Elstein ("Rosencrantz and Guildenstern are Dead") is responsible for the costume and hair design, Kenneth Posner ("Wicked," "Beetlejuice") is responsible for the lighting design, and Andrew Keister ("Spears , who was not involved in the development of "Once Upon a One More Time," was recently released from a conservatorship that she had been in for the past 13 years prior to the show's debut on Broadway. Her father petitioned the court to appoint him as her conservator in 2008, and she was eventually released from the arrangement after she fought against it for more than a decade.
Also Read: These Are Five ways Netflix's the Sandman Different From The Comics