Meghan McCain is excited to welcome another baby girl into her family
Meghan McCain is excited to welcome another baby girl into her family
Published on December 13, 2022 19:06 PM by Laura Mendes
Holiday season ft McCain family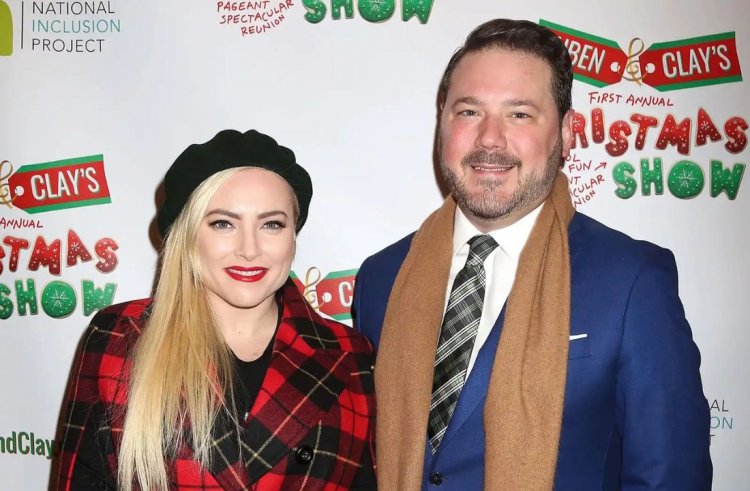 (Image Credits: Us Weekly)
Meghan's family is gearing up for the Holiday Season. On Saturday, Meghan shared pictures of her 26-month-old daughter Liberty Sage. She shares her daughter with her husband, Ben Domenech, dressed in Christmas Outfits.
One snap features her little girl in the car seat wearing a reindeer headband. A red color Christmas jumper and a pair of boots. The other picture shows Liberty wearing a pink bubble jacket while she is having fun on a slide at the playground.
Meghan wrote We are very, very into Christmas in our house! ????????????."I am still more a 'mother of dragons' than an 'instagram mom' but all the wonderful cliches about having children are true… and I can't believe we are about to add another little lady to the house!"
In October, Meghan announced she was expecting another baby girl with her husband. She wrote in her caption that the couple is blessed to add another member to their family this winter. The baby girl is on the way, and the parents can't seem to hold their excitement.
Last month the soon-to-be mom shared mirror selfies from the Thanksgiving celebration. Her caption was hilarious as she wrote, "Happy Thanksgiving from a stuffed Turkey."
In September, during Daughters day, Meghan paid tribute to lIberty and her on-the-way baby girl. Her caption was all heart and love for Liberty. As stated, Meghan was saved by Liberty, and watching her grow daily makes Meghan happy.
As for her next daughter, Meghan wrote that she promised to keep her safe and her heart wild. She promised to harness her daughters and the strength she carries.
Meghan wrote about how she would teach her daughters to survive in the harsh world. So they can save their family, like Sarah Connor, from impending apocalyptic doom.
McCain further added that she was always destined to have girls. She understands girls and has them now. It is a great gift of her life to have girls and raise them. She is happy that her family is surrounded by divine feminine energy.