Radhe Shyam: Life Story Of Future Forecaster Who Could Predict Life Story Of Everyone
Radhe Shyam: Life Story Of Future Forecaster Who Could Predict Life Story Of Everyone
Miracle love story with a magical chemistry
Updated on January 04, 2022 15:17 PM by Andrew Koschiev
The trailer of Radhe Shyam was released on December 23rd. This trailer had given a hint to expect for romance, action, emotion, magic, and tragedy. Prabhas and Pooja Hedge had paired the first time for this movie and expressed magical chemistry that is both astonishing magic and loveable chemistry. Read the points stated on this page to know about the interesting facts shown in the trailer.
Major Participants Of Movie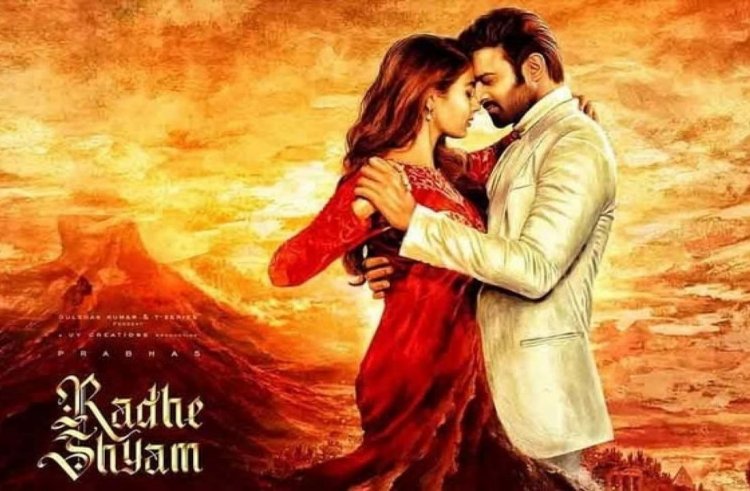 The trailer initiates with words that the hero asks a guy to inform the hero's mom that in-hero life, there is no love story as his palm does not have love lines. The heroine is introduced as a crazy girl. A big ship is shown as the third thing so that it may have a major part in this movie. Let's move to the remaining clips and facts.
Story Described By A Guru
This is a story that happened in the 90s period, which the guru narrates to his students. The dressing style, atmosphere, and more hints will show you that this is a story of the past decade. The guru, Sathyaraj, praises Hero as an "Einstein of palmistry," which is an expert in telling everything about a person from birth to death. The story which the guru narrates is the life story of Vikramaditya.
Expert Who Is Trusted By Big Shots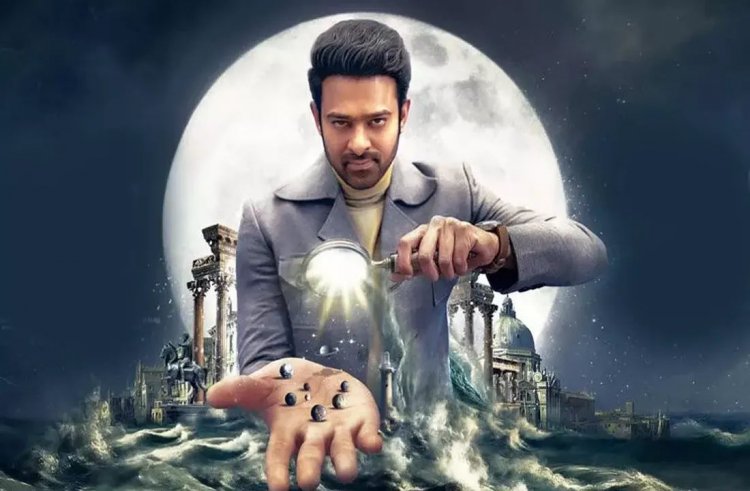 Guru narrates that hero is a great palm reader, and great leaders will show their hand to the hero to know about the future. The trailer says that his predicting words will be perfect. The magazine will praise him as "THE MAN WHO PREDICTED INDIAN EMERGENCY."
Loves To Flirt, But Not Interested In Love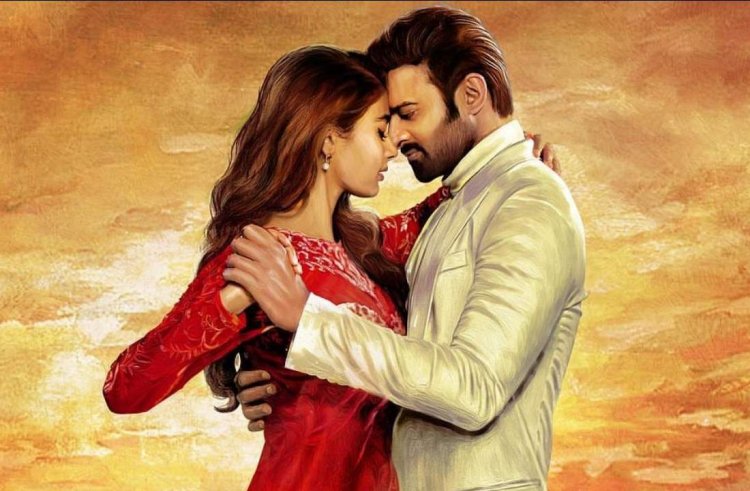 If you find that you never get a certain thing in your life, will you wish for it? Here in this trailer, it's said that Hero Vikramaditya is not having love lines in their hand. Also, Hero knows that truth as he is a palmistry expert. So he is not interested in Love or Marriage.
Though he goes for dating with many girls, he only prefers flirting and rejecting the love proposals of girls. As he is not having a love story in his life according to his palm lines, he is enjoying b finding more flirtationships.
Unexpected To Be Expected In Life
In one clip hero tell that he had seen his entire life story until the last second. But how could he love a girl, though he is not having a love story in his life? Without the support of the love line, how does a palmistry expert win his love? The answer to these questions will be found after watching the movie.
Though the hero knows that he is not having love lines, magically, hero Prabhas falls for heroine Pooja Hegde which builds a cute fairy-tale love story.
Attempting To Impress A Girl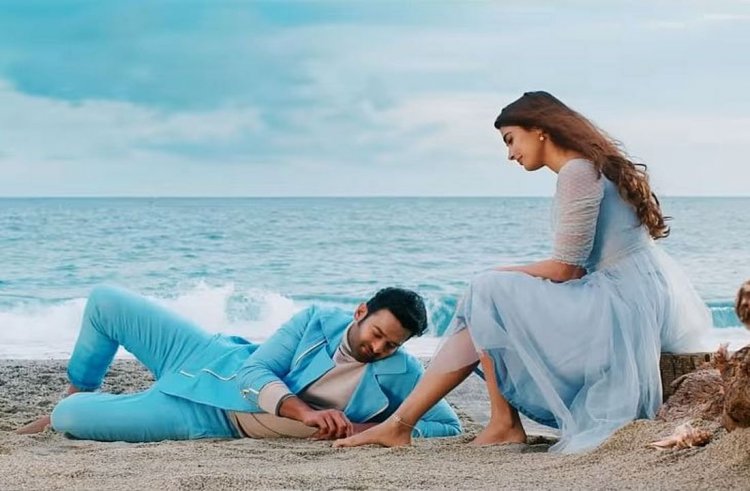 After flirting with many girls, Prabhas wish to flirt with Pooja Hedge by stating that he is not a Romeo and does not want a love story. But Pooja Hedge prefers to avoid him by saying that she is a Juliet and the guy loving her will die. However, in the hero's attempts, the heroine starts to notice him and gets teased by the hero.
Expect For Some Heartbreaks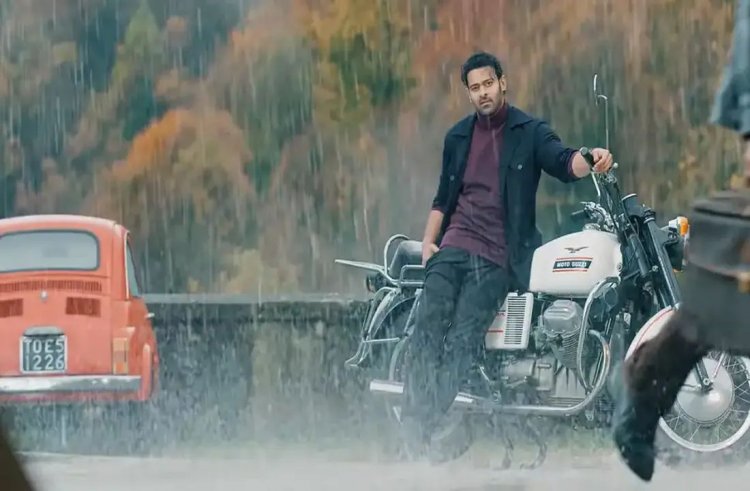 Even though Prabhas ask for a flirtationship with Pooja Hedge, he falls for her. But Pooja said that he would die if he loved her. A few clips give a shock and expect for tragedies such as blood-stained hands, fire, sinking ships like a Titanic movie, heroine attempting for suicide in the bathtub, and more. So there are many tragically twists are in this movie that is signified in the trailer.
Predicted Future Of Heroine
When Pooja falls for Prabhas in a beautiful place, she asks to say what her palm lines tell about her life as he has done for many great people. Also, Hero praises her hand and palm lines as poetry. After that clip, the hero's friend shouts excitedly to witness a miracle. The miracle may be the love story of a hero who is not having even love lines.
Delightful Clips Of Miracle Love Story
Both hero and heroine are not preferred to have a love story in their life; as a magical miracle, they start loving each other. Heroine said that she started believing miracles after meeting the hero. So we can hope for a miracle and magical love story in this movie.
Hope For Both Good And Bad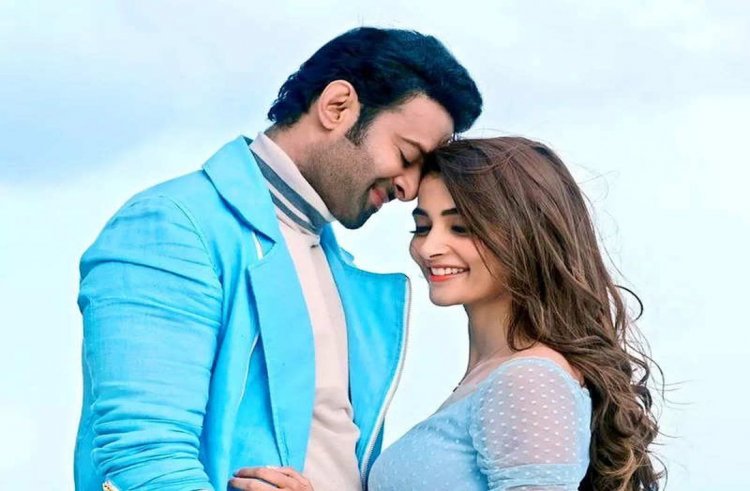 Though many more cute loveable clips are revealed, the following clips will not give hope for a happy ending. The sinking ship, bloodstains, and a few more things will say that similar to more love, tragedies also more.
Started And End With Words Of Hero About Love
The love story is not alone a miracle in the life story of hero and heroine. Due to their love, numerous things are happening which may occur to make their love story unsuccessful. But the hero who knows to predict the future struggles to find who wins either destiny or their love. The trailer, which started with the hero's words, "there are no love lines in his hand," is ended with the words of "I Love You."