John Cena Back To WWE SmackDown: Seven Straight Shows For The Star
John Cena Back To WWE SmackDown: Seven Straight Shows For The Star
Updated on August 29, 2023 11:46 AM by Sophia Luna
(John Cena Back To WWE SmackDown: Seven Straight Shows For The Star /Image Credits: Digital Spy)
John Cena Last Shows
In 2021, John Cena wrestled at several house shows and dark matches to get himself in ring condition for his Universal championship match against Roman Reigns at SummerSlam. Unfortunately, he has not been a regular on weekly television since his acting career began taking off.
But, not long from now, John Cena appeared at WrestleMania 39 earlier this year. The purpose of his presence in the celebration was in a loss to Austin Theory. He also attended Money in the Bank this July 2023, where he lobbied for a future WrestleMania to be brought to London.
John Cena New Dates
John Cena's fans were very missed to see John Cena in the WWE shows. But, it appears fans can look forward to an extended WWE return from John Cena. On Monday, August 28, the WWE announced the 16-time World Champion wrestler, John Cena, was back for some smackdowns this summer fall and will appear on WWE SmackDown! for seven consecutive weeks beginning September 1 through October 27.
John Cena's new dates come after it was previously announced the athlete would appear at the WWE Superstar Spectacle at GMC Balayogi Indoor Stadium in India on September 8. WWE India posted on Instagram on Sunday, August 26, explained that John Cena will team up with World Heavyweight Champion, Seth Rollins, to battle Imperium's Kaiser Permanente and Giovanni Vinci at WWE Superstar Spectacle in Hyderabad.
The Returning Reason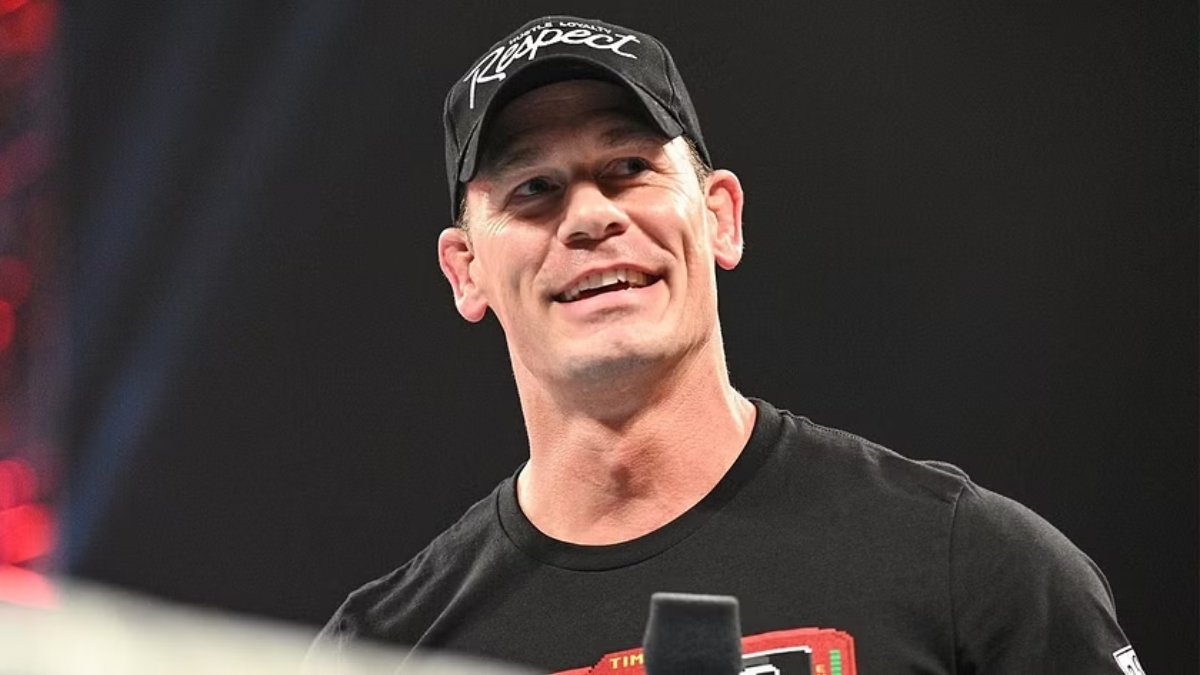 (John Cena Back To WWE SmackDown: Seven Straight Shows For The Star /Image Credits: Sportskeeda)
John Cena's return to WWE comes at a time when Hollywood's actors and writers are on strike with most film and television productions on hold. He has several film projects currently in limbo as the SAG-AFTRA strike continues. The strike is the likely impetus for Cena to make his way back into the squared circle, as actors are not promoting films being released or making new shows/movies at this time. While it was unclear if the strikes were one of the factors for his return, the 46-year-old actor, John Cena, has remained involved with the WWE.
It was also unclear if John Cena's return will continue into November and December 2023, but this was set to be his most regular string of appearances in years. As mentioned before, he was wrestled just once this year, losing to Austin Theory at WrestleMania 39, after making only one in-ring appearance during the 2022 calendar year.
Partner With Make-A-Wish
Throughout his SmackDown return, the WWE revealed that John Cena will partner with Make-A-Wish to host children and their families in each of the cities to experience a WWE event in person. Actually, John Cena was the most requested wish granter of all time, having granted more than 650 wishes for children across the world remembering his famous career which very influenced many people, especially children.
Also Read: How John Cena Earned Millions for a Few Minutes of Screen Time
Also Read: Nikki Bella Offers a Sobering Retrospective of John Cena's Relationship and Divorce