Is Sonic The Hedgehog 2 On Netflix?
Is Sonic The Hedgehog 2 On Netflix?
Published on November 14, 2022 16:59 PM by Andrew Koschiev
So will The Hedgehog 2 be released on Netflix? If yes, then when?
The first part was a huge success for the franchise. While the case went ahead and made part 2 and released it. As much as the fans love part one, they expect a sequel to match the bar. Even cross the box office collection. While the initial reviews kick in. Fans have high expectations from the franchise.
But due to covid, the movie was released on April 8, 2022. Not everyone could go to the theatres. The franchise decided to release the movie on digital platforms. So keep reading about where Sonic Hedgehog will be available.
The sequel was directed by Jeff Fowler and featured Idris Elba, James Marsden, Tika Sumpter, Natasha Rothwell, Adam Pally, Shemar Moore, Colleen O'Shaughnessey, and Lee Majdoub. Keeps one entertained for two long hours.
So let's understand what the story of the movie is
As the movie emphasizes Sonic, it is a story in-depth about Sonic. The most popular games rekindled our childhood with all the amazing video games and comics. Sonic is one name that comes with its ability to run at a supersonic speed.
The story of this popular character, the first movie about Sonic's intergalactic adventure, involves an antagonist, Robotnik. So by the movie's end, another iconic character of the game, Tails, arises from a portal. It indicates that Sonic the Hedgehog 2 involves him too.
So here's everything you need to know about the release and streaming platform.
Are you wondering whether to watch SONIC THE HEDGEHOG 2
After the movie was released in theatres on April 8, 2022. It will also be available on digital platforms like Paramount, the streaming service from Paramount. A premium plan from Paramount+ costs $9.99 per month, while an ad-supported plan costs $5.99.
So will Sonic HedgeHog be released on Netflix?
(Image Credits: 9to5toys)
Initially, the movie was only released in theatres being a paramount picturization. It was released on April 8, 2022. Hence after its completion in theatres, it was all set to release on Paramount Pictures streaming service, Paramount Plus.
It is bad news for Netflix users as Sonic the Hedgehog won't release on Netflix as of now.
The first movie of the franchise is available on the streaming platform Netflix. If you want to watch some other animated movies on Netflix, there are multiple movies for you to enjoy.
Will Sonic the Hedgehog be released on HBO Max?
Unfortunately, no, as Sonic the Hedgehog is a paramount movie, it won't be released on HBO Max. In this case, HBO Max won't be releasing movies in theatres now.
Last year, Warner Bros decided to release the movie on the streaming platform the same day as the release day in theatres. So HBO Max subscribers would watch movies like Matrix Resurrections from the comfort of their homes.
Before airing on HBO Max, Warner Bros. theatrical films will play for 45 days exclusively in cinemas.
So when will Sonic the Hedgehog be released on Paramount +
There is no official release date by Paramount + for Sonic the Hedgehog. Viewers can expect the release of Sonic the Hedgehog on Paramount + in a month or so.
Last year Paramount + declared that all the movies after the theatrical release would be moving to Paramount + after 30 days. So one can expect to watch Sonic the Hedgehog on Paramount plus by May or June.
There needs to be clarified if one can rent the movie Sonic the Hedgehog 2 on VoD. It releases on Paramount +
The more recent release of Jackass Forever on Paramount+ did not coincide with a VOD release, unlike The Quiet Place Part II, which was released on Paramount+ and digitally on the same day. If you want to watch Sonic the Hedgehog on Paramount + as soon as it is on the streaming platform, it is better to sign up on Paramount +
Subscribers of Paramount + can access their CBS Station Live. Watch CBS sports without ads. You can stream it on three devices. Create multiple profiles for the family. Members. You can also download content and watch it offline.
Sonic the Hedgehog is to be released on Amazon Prime
Sonic the Hedgehog is all set to release on Amazon Prime. It debuted on Paramount + in May.
The subscribers of Amazon Prime can now access the movie on the streaming platform.
Starting on August 22, Sonic the Hedgehog 2 will be a free download for Amazon Prime subscribers. Amazon Prime memberships cost $15 per month or $139 per year, with a free trial period of 30 days.
Otherwise, the Sonic sequel is accessible through Paramount+'s platform channel and Prime Video, where rentals start at $5, and purchases start at $10.
Rent or Purchase
The movie can be purchased on rent on iTunes at $4-$15 or on Google Play, Vudu, Or Youtube Movies and Shows.
You can access your Paramount+ account outside the United States using a virtual private network (VPN) like ExpressVPN. You can connect to fast servers in 94 countries with this service ($7 to $13 per month), which keeps your information secret and secure.
Where to purchase Sonic the Hedgehog 1 and 2?
Sonic the Hedgehog is available on digital platforms as well as DVD, Blu ray and 4k Ultra HD for $18-$25. You can buy from Amazon, Best Buy, Walmart, and Target.
Where to watch an animated version of Sonic the Hedgehog?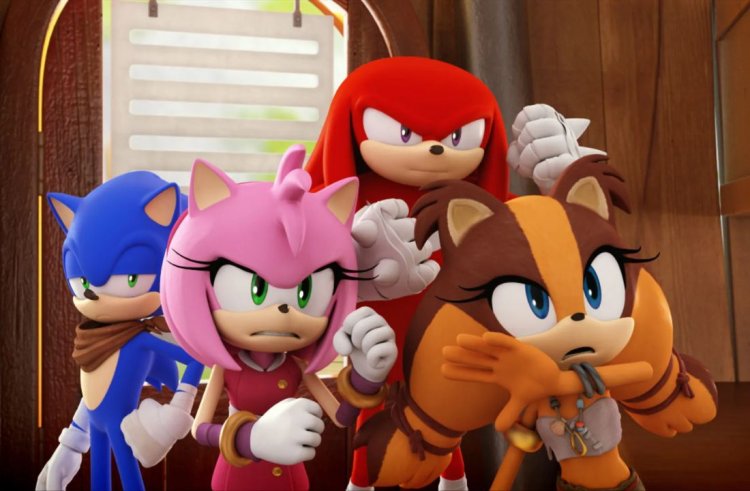 (Image Credits: WIRED)
The animated series Sonic the Hedgehog Adventures of Sonic the Hedgehog and Sonic Boom are available on Paramount +, Amazon Prime, iTunes, and Vudu.
For Countries without Paramount +
In some countries, Paramount has no plans. The first movie by the franchise is streaming on Netflix in countries like Austria, Belgium, Czech Republic, Greece, Hong Kong, Hungary, Italy, Lithuania, Malaysia, Philippines, Poland, Portugal, Romania, Singapore, Slovakia, South Africa, South Korea, Spain, Thailand, Turkey, and the United Kingdom.
In 2021, Paramount will stream all its major films 45 days after their initial theatrical release in the United States.
In August, the strategy was doubled; hence the CEO of Paramount, Bob Bakish, told investors about the earning calls.
As a general principle, we do like the 45-day fast follow theatrical to [Paramount+ strategy]. That is the overall direction we'd like to go over time. But we've got to look at each title in this pandemic and figure out the right strategy."
Hence Paramount was stuck on a 45day Window given its biggest release. Jackass Forever was released in Theaters on February 4, 2021, and Paramount+ on March 22. Scream was released 46 days later after its theatrical release.
Hence we can assume that Sonic movie will follow a similar pattern and release the movie on Paramount + on March 24, 2022, Tuesday.
Paramount earlier this week also declared that the third sequel Sonic the Hedgehog will be released in theatres in December 2024.